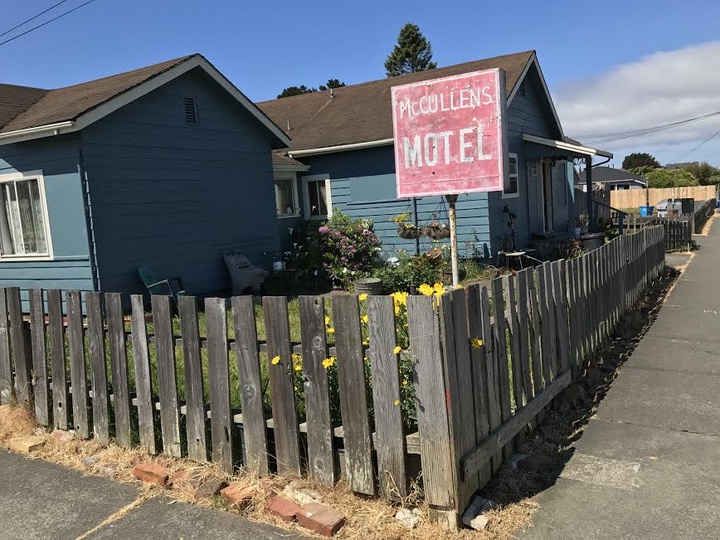 Three people were hospitalized after a small butane hash lab explosion at McCullens Motel on McCullen Avenue in Eureka around 9:30 a.m. today.

Humboldt Bay Fire Battalion Chief Chris Jelinek told the Outpost this afternoon that one of the burn victims was taken to the hospital by ambulance.
"We had a small butane hash lab explosion in a motel room at the McCullen Motel," Jelinek said. "We had 3 burn victims, one of which was transported to the hospital and it was recommended that the additional two be transported [by ambulance], but they opted to take themselves in."
Jelinek said that firefighters extinguished a small mattress fire when they arrived, and that Eureka Police officers were also on scene investigating the incident.
"There was no damage to the structure itself," he said. "I'm unsure what the ignition source was for the fire, but it did seem to be some sort of small scale BHO lab operation."
EPD detectives were investigating the incident when the Outpost arrived on scene this morning, but were unable to speak on the matter.