UPDATE, DEC. 6, 2021: This case was resolved when the suspect pleaded no contest to one count of assault.
###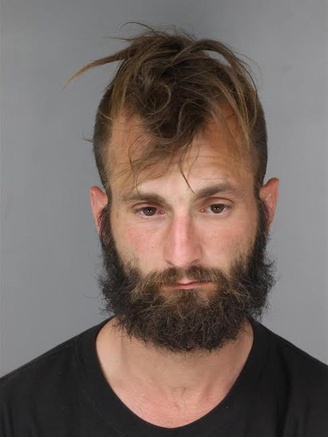 CORRECTION UPDATE, 4:30 p.m.:
State Parks Superintendent Tom Gunther has informed the Outpost that contrary to the booking information, the victim in this case was not a minor.
The sexual assault and battery charges however, are correct.
###
Garberville man Bradley Wayne Logsdon was arrested for allegedly sexually assaulting a minor younger than 14 years old at the Benbow Summer Arts festival on Sunday.
State Parks Superintendent Tom Gunther told the Outpost this afternoon that the suspect was specifically arrested for forced oral copulation with a minor, and battery.
"Summer Arts security called State Parks peace officers, and they reported a sexual assault," Gunther said. "Then our officer did the primary investigation — interviewing the victim and made the arrest."
According to a Facebook page that appears to be tied to Logsdon, the suspect is 30 years old and currently a resident of Garberville, but is also from Turlock, California.
Logsdon was booked into the Humboldt County Correctional Facility.
###
CORRECTION: This story has been corrected from its original publication, which stated that the victim of the alleged sexual assault was a minor under 14 years of age. State Parks' officers have informed us that this is not accurate. The Outpost regrets the error.