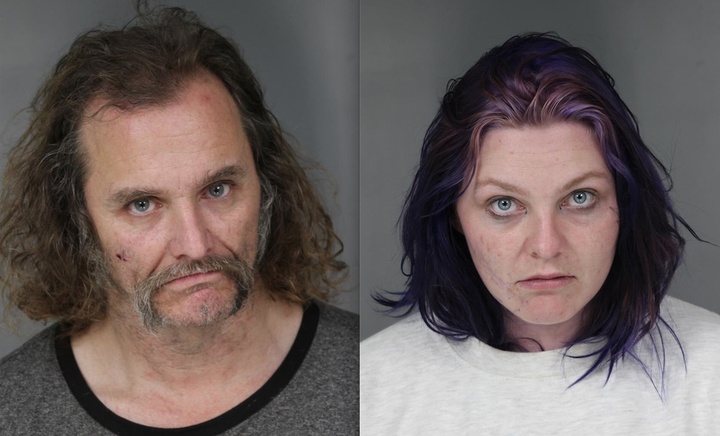 Humboldt County Sheriff's Office press release:
On 03-09-17 at about 1115 hours Special Agents with the Humboldt County Drug Task Force assisted by deputies with the Humboldt County Sheriff's Office served a Humboldt County Superior Court search warrant at a residence in the 100 block of First Street in the city of Rio Dell.

Located inside the residence during the service of the warrant were the home owner, 54 year old Jeffrey Edward Newell and 25 year old Samantha Jacobsen. The search revealed approximately 12 grams of methamphetamine, 1 gram of heroin, 5 digital scales, packaging material, a loaded 30-30 rifle, 12 gauge shotgun, and a loaded 9mm Glock semi-automatic pistol with a 20 round magazine.

As a result of the investigation Jeffrey was arrested for possession of methamphetamine for sales, possession of methamphetamine, maintaining a residence for the purposes of distributing a controlled substance, being armed while possessing a controlled substance, and possession of a high capacity magazine. Samantha was arrested for an outstanding misdemeanor warrant, possession of methamphetamine and possession of heroin.

This investigation is ongoing. Anyone with information related to this investigation or other narcotics related crimes are encouraged to call the Humboldt County Drug Task Force at 707-444-8095 or the Humboldt County Sheriff's Office Tip Line at 707-268-2539.