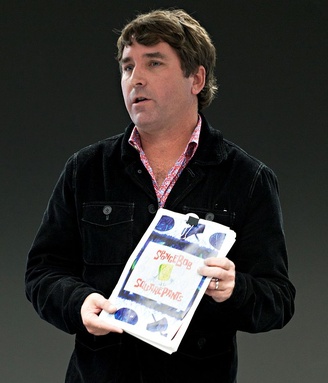 Humboldt State University alumnus Stephen Hillenburg, best known as the creator of the Nickelodeon cartoon series 'SpongeBob SquarePants,' announced he has been diagnosed with Lou Gehrig's disease.
Hillenburg made the announcement in a statement sent to Variety earlier this week.
"I wanted people to hear directly from me that I have been diagnosed with ALS," the statement reads. "Anyone who knows me knows that I will continue to work on 'SpongeBob SquarePants' and my other passions for as long as I am able. My family and I are grateful for the outpouring of love and support. We ask that our sincere request for privacy be honored during this time."
According to the Variety article, the 55-year-old animator is in the early stages of the disease, which is also known as ALS, a terminal illness that causes muscles weakness and inhibits body movement.
Before his stardom, Hillenburg studied biology at HSU — graduating with an emphasis in marine resources in 1984.