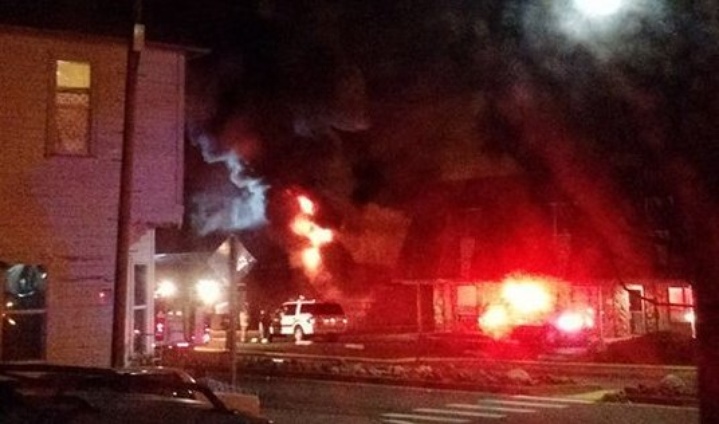 ###

PREVIOUSLY:
###
From Humboldt Bay Fire:

At 8:55 this evening four units from Humboldt Bay Fire responded to a reported structure fire at 3rd and R Streets in Eureka. Upon arrival, fire personnel found heavy smoke coming from a warehouse at 211 R Street (just east of Hwy 255 between 2nd and 3rd Streets). Based upon the volume of fire and potential spread to two adjacent buildings, a "commercial second alarm" was requested, bringing the last remaining Humboldt Bay Fire engine and mutual aid crews from Arcata to assist. Because access to the fire was directly off of R Street, the northbound lane of Hwy 255 was closed at 4th Street for the duration of the incident.

Crews attacked the fire and searched the buildings for victims, with none being located. Fortunately the fire was contained in 20 minutes to an approximately 1,500 square feet storage building, with only minor fire damage to an attached 5,000 square feet warehouse which contained crab pots and related fishing gear. In addition, an ice cream storage and distributor business located directly behind the fire building was not damaged by the fire.

Full fire extinguishment was achieved in approximately two hours. The involved fire building was completely destroyed by the fire, with an estimated loss of $50,000. The fire cause is under investigation at this time.