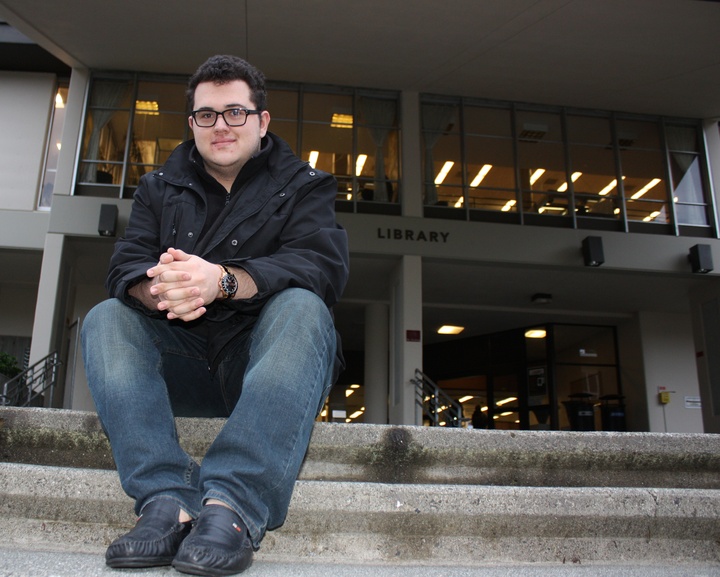 After finishing up his third semester studying abroad at Humboldt State University, international student Mohammad Maleki returned home to Iran.

It was December of 2016, and after spending his summer in Arcata taking classes and busing dishes in the J cafeteria, he was excited to see his family in Tehran — and to taste his mom's home-cooked ghormeh sabzi.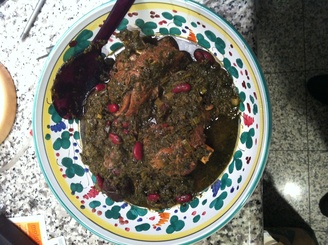 But what began as a routine trip home quickly became a gauntlet of sleepless nights, airport detentions and wasted travel expenses that left him broke and on the verge of homelessness.
"It's a painful, stressful memory," Maleki told the Outpost last week.
As he prepared to return to the United States for the 2017 spring semester, word spread that President Trump was readying to sign an executive order temporarily suspending immigration into the U.S. from seven predominantly Muslim countries.
"I thought, 'It won't be Iran, it's other countries the U.S. has problems with like Syria, Iraq, Lebanon, Palestine,'" Maleki said. "I wasn't worried. But I was following the news."
As a political science major, Maleki follows international news regularly and hopes to one day work in the Iranian government.
On Dec. 26, a few weeks before school would resume back in Arcata, Maleki flew to Dubai in the United Arab Emirates to interview for his travel visa.
It was a common trip for the 23-year-old, who spent his adolescence learning English in Dubai and studied at Paris-Sorbonne University Abu Dhabi for two years. But after arriving in Dubai, things started to go awry.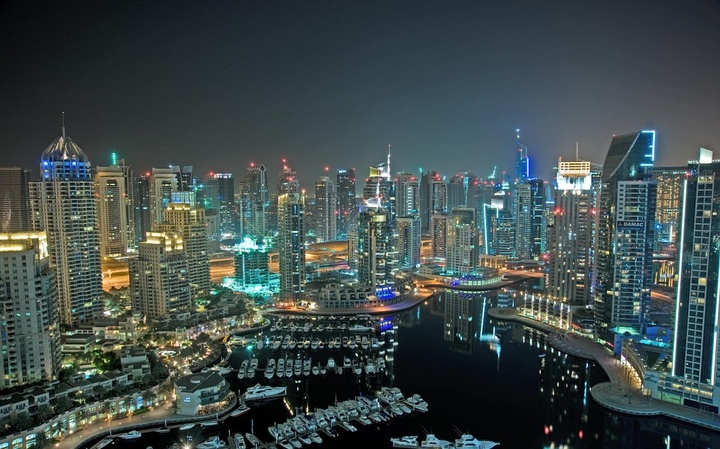 In order to receive a U.S. visa in Dubai, travelers send their passport through the mail. The passports are then delivered to the American consulate. If everything goes smoothly, travelers can pick up their returned passports and visas from the post office in a few days. But when Maleki went to pick up his passport five days later, there was an ominous message in place of his visa.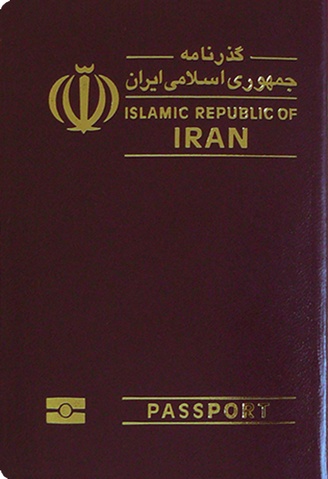 "I did not receive my visa," Maleki said. "I got just a yellow page saying 'Your application is subjected to administrative processes.' This happens when an officer has some doubt about your application, that you have not answered everything truthfully."
With nowhere to go, Maleki returned home to Tehran and waited for things to be sorted out. Meanwhile, his younger brother Amir had already been cleared to study in the U.S., and was in Humboldt County preparing for his semester at College of the Redwoods.
Weeks passed and Maleki continued to wait, even as spring semester rolled around at HSU. On Jan. 17, the first day of the semester, he watched helplessly from the other side of the world as professors dropped him from every class.
Then on Jan. 21 he received an email from the American Consulate saying his admission process was done. All he had to do was return to Dubai and wait a few more days to pick up his passport.
But on Jan. 25, President Trump named Iran, Iraq, Syria, Libya, Yemen, Somalia and Sudan as the seven countries whose citizens would be banned from entering the U.S. for 120 days as part of his executive order.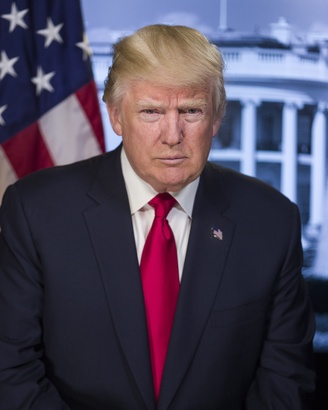 "When the news said Iran was included I was shocked," Maleki said. "But I thought to myself, 'Okay, he's going to sign it on the 27th, I'm getting my passport on the 26th, and because we are 12 hours ahead, I will be in the U.S. before they sign the executive order."
But for reasons he can't explain, his passport was delayed again.
"I don't know anything about why they delayed my application. Was it that they knew what was going to happen next?" he said. "But I thought, 'It's okay, I have nothing to hide. I was [in the U.S.] for two years, I didn't do anything wrong. I wasn't worried about it. I thought it would take a little time, that's it."
On the 27th, hours before President Trump would sign the executive order back in the U.S., Maleki received his passport and immediately purchased the first available flight for San Francisco, scheduled for 2 a.m. the next day. That night he laid awake in his hotel room, watching the news, wondering if he would make it on tomorrow's flight.
The next morning, things seemed to be going well. All his paperwork was in order, he had his boarding pass in hand and he was getting ready to board the plane.
"When they gave me the boarding pass I was so relieved," Maleki said. "I thought, 'they're not going to deny me because I already have my boarding pass. There was no immigration check, nothing."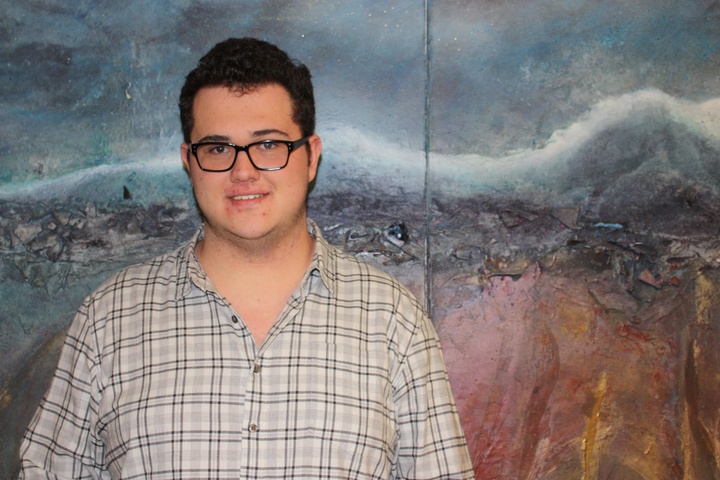 But when he flashed his Iranian passport at the gate, he was led away to a back room.
"I went to the gate and when the [airline employees] saw my passport they just looked at each other and someone said 'come with me,'" he said.
Maleki spent the next half hour detained in an airport office.
"After 20 minutes they got my passport and they told me 'You can't get on that plane. We got an email from the U.S. Customs and Border Protection to not let people from these seven countries come into the United States,'" Maleki said. "I told them I have my visa, passport, everything was legal, but they said, 'We just got the email; we can't let you travel to the U.S.'"
As Maleki wandered helplessly back to the airport transit center, he realized he wasn't alone. About 10 people from Syria, Libya and other banned nations were huddled together.
"Some of them were crying because they had family in the United States," Maleki said. "There was a mother crying because she had two children in the U.S. She was worried about her children, saying, 'What will I do now? They want their mother, and I can't go.'"
To make matters worse, the airline refused to refund his ticket, on the grounds that it wasn't their problem he was denied access to America. Pondering his next move, Maleki realized his travel options were extremely limited.
Because he only had a single-entry visa, he couldn't stay in Dubai. But he also couldn't return home to Iran.
"When Iranians turn 18 years old, they have to serve in the country's military for two years. If you don't do it they don't give you a passport to travel," Maleki said. "If you live outside Iran when you're a child, like I had, there is an exception. You're allowed to visit your family up to two times in three months. But I had used up both my visits — first when I came home in December, and then when I came back from Dubai while I was waiting for my visa. So If I had gone home, I wouldn't have been allowed to leave."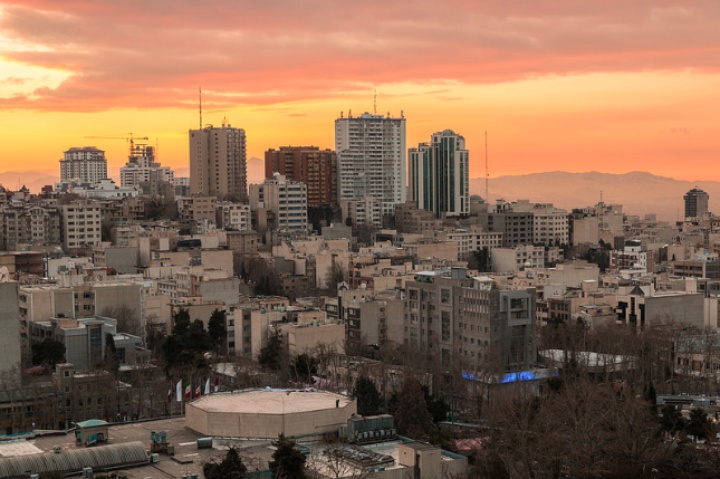 After discussing his situation with the airline company, Maleki realized there was only one country he could fly to — Turkey.
"When I was at the airport I couldn't go back to my country, I couldn't go back to the United States to study. I had no choice, he said. "I had to go somewhere else, and it's hard to get a visa with an Iranian passport. There was just one country they could let me in to without a visa: Turkey. I could stay there for 180 days without a visa. It was my only chance to just wait and see what happens."
So at 3 a.m. on January 28, Maleki purchased a ticket to Turkey for 12 a.m. the next day. Overwhelmed, exhausted and with nowhere to go, he curled up on the floor of an airport mosque and fell asleep.
"They had no chairs. It was just empty for people to pray," he recalled. "I'm not really a religious person. I believe in God, I'm Muslim, but I was tired. I was just sleeping in the mosque."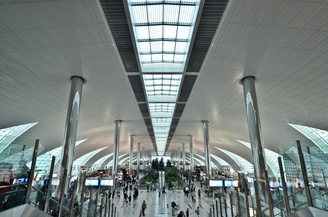 The next day he hopped on a five-hour flight to Istanbul, where he had no family and no friends.
For the next few days Maleki wandered Istanbul, a man without a country. All the while, he stayed in close touch with his parents and his international coordinator at HSU, Megan Mefford, who described those days as a confusing time.
"There was a lot of information on the subject, some accurate, some not," Mefford told the Outpost. "There was also a sense of urgency to obtain information about any loopholes, any judicial action that would allow for Mohammad to return."
Airports around the world were sent into chaos after President Trump signed the executive order, prohibiting refugees with valid visas and green cards from entering the U.S. Multiple lawsuits were immediately filed to fight back against the travel ban.
After four or five days of hanging around Istanbul and binging on news updates, Maleki was preparing to file for educational leave and give up studying at HSU this semester. But then he heard that a family friend had made it into the U.S.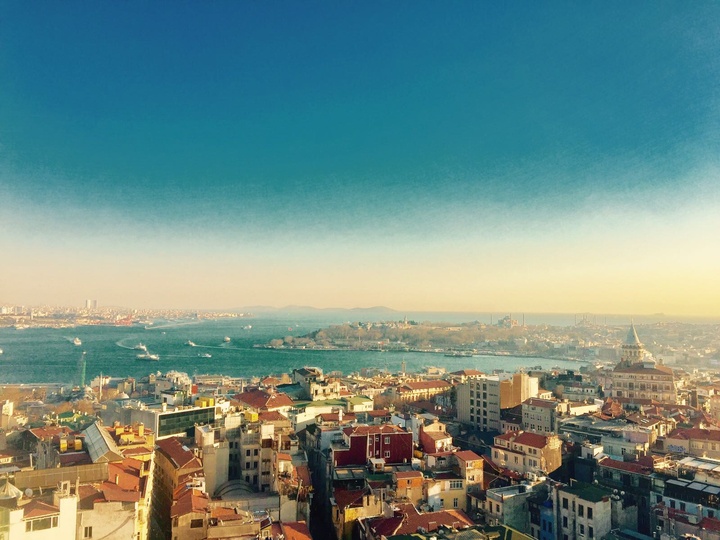 "I thought 'This is going to be impossible.' I was ready to give up," Maleki said. "Then I heard Iranian people could get in. I was in a hotel near the airport so if anything happened I could go. I thought 'Let's give it another chance,' but I had a limited amount of money."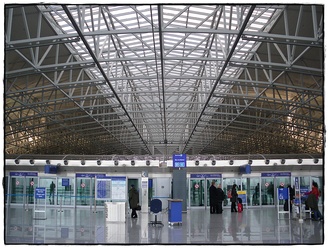 Maleki found one available flight to the U.S. with a layover in Frankfurt, Germany.
"The ticket cost me $1,200. They knew that flight was my only option, so they raised the price," Maleki said. "I paid because I had no choice. It was better than sitting in the hotel and praying for something to happen. I had to take action."
So Maleki hopped on the first flight to Germany, but when he tried to board his connecting flight to the U.S., you can probably guess what happened next.
"I went to Frankfurt, waited for six hours, and they prevented me again from getting on the flight," Maleki said. "I asked 'Why is this happening to me?' They said, 'We did not receive any emails from U.S. Customs and Border Protection clearing you to fly.'"
For the second time, Maleki ate his money and flew back to Istanbul.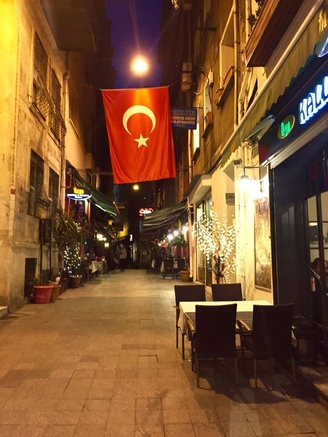 Then, while Maleki slept on January 5, Homeland Security suspended any action enforcing President Trump's executive order.
"My father called me, and said 'Don't you follow the news?!'" Maleki said. "So I went to the airport and asked 'Can you take me or not?' Because I had no money. I spent so much on the first flight from Dubai to San Francisco and I didn't make it. I spent money to Turkey. To Frankfurt. I spent money on the hotel. Then to the U.S. again and they didn't let me in. Then back to Turkey. I had to make sure."
After five or six hours of trying to figure things out, Maleki heard that one of his relatives had made it to San Francisco. So he bought his ticket for the next day.
"The supervisor of the airline told me, 'As of now you can get on the flight,' but he wasn't sure about tomorrow," he said. "It was my last chance, otherwise I would be homeless. I had money in the U.S., but I didn't have money in Turkey. So I said 'Okay, lets try it.'"
The following morning, on Feb. 13, Maleki headed to the airport in what would be a last-ditch effort to reach America. His flight was at 1:55 p.m. But he didn't take any chances that day. Maleki arrived at the airport at 8 a.m., waiting around in the luggage area until the airport doors opened.
"As I went to get my boarding pass, they treated me like a criminal," he said. "They told me, 'You have to wait to be cleared.' I thought I wasn't going to make it."
He found himself detained once again, sitting in a room among Syrian Iraqi refugees.
"When they separate you, it's not good. I was afraid," he recalled. "But they put our names in the system and said, 'Okay, you can go.'"
"I went to passport control, got my ticket, and this time I was confident," Maleki said. "I knew it was gonna happen because when they prevent you from flying, they don't have to give you the boarding pass."
After weeks of uncertainty, a half dozen flights, and thousands of dollars wasted on hotel rooms and unused airline tickets, Mohammad Maleki, a 23-year-old political science major from Tehran who enjoys hiking in the redwoods and eating his mom's home-cooked meals, took his seat on a flight to the United States.
"I was happy, but I was also worried," he said. "I would say I made it, but not completely, because the main success is when they stamp your passport in America."

There was a lot to think about. When he arrived in America, would they let him in? Even if he did make it back, could he re-register for school after missing almost an entire month of class? If not, what would he do then? Could he work?
But when Maleki landed in San Francisco, he cleared passport control and called up his international coordinator Megan Mefford to let her know he was boarding his connecting flight to Arcata.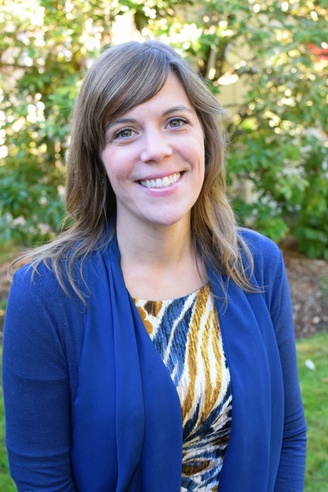 "It felt great; I was so relieved," Mefford said. "When he first came to see me, we had many logistical things to discuss, as we were already three weeks into the semester, but instead, I spent the first hour or so just listening to him share his entire experience. I'm in awe over his maturity, positivity and perseverance."
After landing in Arcata, Maleki was picked up by his brother Amir. It was the first time they had seen each other in nearly two months, and Amir greeted him the way brothers do.
"He joked with me saying he wished I was still stuck in Turkey so he could have his own home," Maleki said. "He was happy to see me."
After a few days of working things out, he was back to school. And all but one of his teachers allowed him to enroll back into their classes. Now, three weeks later, he's completely caught up on his schoolwork.
"I'm not a bad student, and the professors really helped me," Maleki said.
Trump signed another travel ban yesterday, and it's unknown what impact this may have on Maleki's life. In the meantime, he's focused on his schoolwork and enjoying his college years as best he can.
"I'm caught up, but it's not finished. We have a long way to go," Maleki said last week, before the details of the new ban were announced. "If Trump signs something again, I can stay here for two years and I don't have to leave the country. But it would be like a prison. I want to see my family every six months or so because they miss me. I'd be happy to return home in the summer, but I might stay because these past few weeks have shown me that one man can change everything."