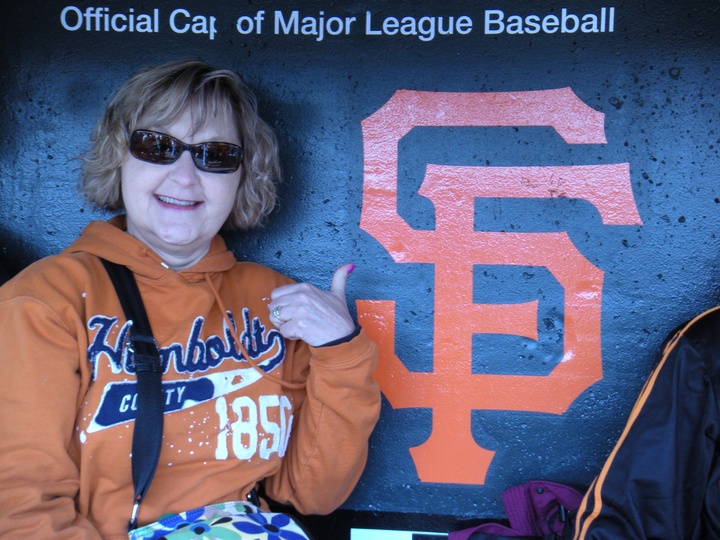 Leanna (Lana) Irene Skeen of Crockett, California, passed away in her home on April 27th, 2017. Lana was born on February 27, 1957 in Eureka to George and Carol Mays. Lana lived in Humboldt County until she and her family relocated to the Bay Area in 1999. She graduated from Fortuna High School in 1975 and was married to Jack Millsap Jr until 1984. Together they had two children, Jack Millsap III and Lacey Millsap. Lana found her soulmate in 1989, when she met Sean Skeen while they both worked at Caltrans District 1. They married in a private ceremony in Portland in 1992 and were happily married until her death.

Lana was a passionate person. She was devoted to her family, her pets, friends, and the San Francisco Giants, even though her father was a devoted Dodgers fan. If the Giants were on TV, she would be there, Diet Coke in hand, cheering for them. She worked for Caltrans for 31 years. She was the first female Equipment Material Specialist in the State of California and worked as an Equipment Material Manager II in District 4 until she retired. She spent her retirement years working in her beloved begonia garden with her dogs and traveling with her family.
She loved sports and played softball for over 20 years. She was a very competitive player. The only thing that stopped her from playing was her diagnosis of Rheumatoid Arthritis in her late 30s. She loved watching her children play sports. You would always she her in the stands, wrapped in a blanket, watching her son play football, driving all over the state for her daughters cheerleading competitions or watching her nephew (Chris Warren) who was like a son, play basketball. Lana and her husband were active members of the Fortuna High School Boosters Club and she was a cheerleading coach in the community for many years.
Family was everything to Lana. She was a devoted wife, mother and aunt. Her happiest days centered on her children and nephew. She was able to watch Jack III, Lacey, and Chris all graduate from college. This was a great source of pride for Lana. She valued higher education and was ecstatic to watch both of her children receive their Master's Degree in the last year of her life. Lana was very proud of her husband, Sean, for his dedication to continuing education, their family and their many rescue dogs.
She is survived by her husband, Sean of Crockett and their two dogs, Jace and Charlie, her son Jack (Sarah) of Hydesville, her daughter Lacey (Noelle) of Portland and her nephew Chris (Amy and son, Colton) of Portland. She is further survived by many cousins, nieces, nephews, family and friends.
A celebration of life will be held Saturday, May 13, 2017 at 1 p.m. at the Van Duzen River Grange in Carlotta, California. Please join us as we remember the happy times and the many ways Lana touched each of our lives. There will be a memory wall if you would like to bring any pictures or stories. Refreshments and light fare will be provided – please only bring your memories to share. If you cannot attend and would like to send something to share, you can e-mail them to the family at lana5132017@gmail.com.
She loved her rescue dogs and in lieu of flowers, the family has requested donations be made in her memory to support animal welfare to the Animal Care Fund at the Humboldt Area Foundation. Donations can be mailed to 363 Indianola Road, Bayside, 95524 or online to hafoundation.org/animalcare.
###

The obituary above was submitted by Lana Skeen's family. The Lost Coast Outpost runs obituaries of Humboldt County residents at no charge. See guidelines here.