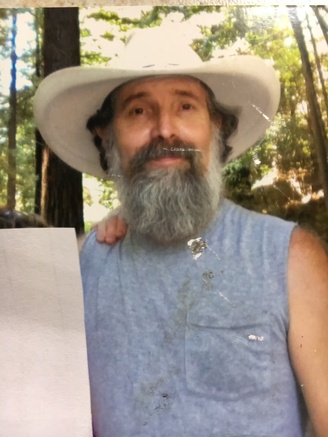 Rex Alan Whitlow was born in Scotia on Sept. 27, 1955, to Oral M. Whitlow, Jr., and Mary Louis (Wilson) Whitlow. Rex flew out of our lives on May 4, 2017, when he crashed his beloved ultra-light aircraft (named the "Mean Green") into the Eel River near his home in McCann. He was found May 14, 2017 after family, friends, the Sheriff's Department, Search and Rescue plus many others spent days looking for him.

He enjoyed many things: ocean diving, water dowsing while wearing his cowboy gear, riding his Harley to places others wouldn't go, raising cattle. He was a tree faller, horizontal well driller, and a super husband, dad and grandfather.
He was married to and survived by his high school sweetheart of 43 years, Tracy Marie (Poole) Whitlow. Other survivors: daughters: Trisha and Tami Whitlow; grandchildren: JonJon & Ray Gotcher, Lillian & Payton Sweaney, Tuck Evans; father: Oral M. Whitlow, Jr.; mother-in-law: Vera Poole Braud; brother Randy (Liz) Whitlow; nephews: Levi & Lonny (Hannah) Whitlow; grandnieces: Tegan & Gemma Whitlow; brother-in-law: Tim (Kathy) Poole; nephew: Kaman (Marlene) Poole.
We would like to thank everyone who did so much during the hoping, praying and searching days. Our appreciation and love goes to all of you.
We will be having a celebration of Rex's life Saturday, June 17, 2017, on the river bar in McCann from 2 p.m. to whenever. This is an open invitation to all, so bring your favorite dish to share and stories to tell, plus lawn chairs and blankets to keep warm. More info: 707-943-3501.
###

The obituary above was submitted by Rex Whitlow's family. The Lost Coast Outpost runs obituaries of Humboldt County residents at no charge. See guidelines here.