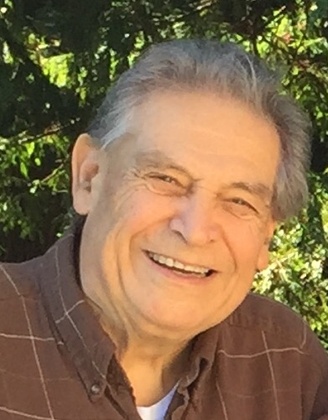 On Saturday, May 13, heaven gained another angel. Victor Albert George Taylor passed away after a valiant fight with leukemia.

Vic was born on January 26, 1945 in Frome, Somerset, England. In 1952, due to economic conditions in post-war Britain and having only one duck egg to share for breakfast for a family of four, Vic's parents decided to leave England for better economic opportunities abroad. Family friends had moved to Vancouver, Canada and so the family emigrated there as well. In 1957, his family moved again for job opportunities to the Los Angeles area. Vic graduated in 1963 from high school and then began attending community college where he took night courses. There was a job posting for an assistant engineer at Pacific Bell and he applied and was hired. After graduating from community college, he went to Cal Poly Pomona and graduated in 1969 with a degree in business administration, industrial management. During his employment at PacBell, he served as an assistant engineer, engineer and as a market financial analyst.
After high school he was involved in a church youth group and this is where he met Althea, his wife of 50 years. While living in Covina, California, their daughter, Keri, was born and their family was complete.
Vic and Althea moved to Trinidad in 1989, where their daughter, Keri, attended Humboldt State University. He continued to commute for two years to the Bay Area for his job at PacBell until his retirement in 1991. He was not ready to leave the work community so in 1994 he began his second career with Humboldt County Department of Health and Human Services, beginning as a fiscal assistant and retiring after 20 years of service as an administrative analyst.
Vic and Althea were very active in the Trinidad community. He joined the Lions Club in 1993 and remained active until he was no longer able. They also were involved with the Chamber of Commerce and garden club.
In 2001, Althea was diagnosed with Alzheimer's Disease. Vic kept his promise to her not to put her in a care home and kept her at home serving as her primary caregiver with the help of several other caregivers. He lovingly took care of her for 14 years until she passed in 2015.
Vic enjoyed being around people. He would light up a room with his laugh, smile and warm heart. He enjoyed spending time with friends, serving his community and the Lions Club and more recently running caregiver support groups until he was no longer able. He also enjoyed traveling, reading, debating and listening to music.
However, the most important was his family, whom he loved immensely and was so extremely proud of. His eyes would light up when he spoke of Keri, Jim, Justin and Jenna. They were the pride and joy of his life. There were Sunday dinners; Justin's sporting events to watch and Jenna's dance/play performances to attend. In the last months he enjoyed his visits with close friends, Annie, Alia, Bertha and Brian and all the others who made his last days so special, especially the most recent visit with his brother Roger, Angela and Tori.
He is survived by his daughter and son-in-law, Keri and Jim Furtado; grandchildren, Justin and Jenna Furtado; brother and sister-in-law, Roger and Angela Taylor; nieces and family Heather, Paul, Paloma and Vivian Wizikowski and Tori and Euan McNair. He was preceded in death by his father and mother, George and Elizabeth Taylor, and his wife, Althea Taylor.
He was a dependable, loyal, loving friend to many. He was a union steward at DHHS and helped many employees when management overstepped boundaries. He was generous, charitable and someone to look up to. But most of all he was a compassionate, understanding and forgiving dad and husband. Vic's gregarious and caring soul will be missed, but know that he lives within our hearts and he is watching over us from heaven.
A special thanks to his caregivers that just came over the last six weeks: Dena, Dot, Jennifer, Leonard, Nancy, Stacia, Terri, Tammie and Jamie. And very special thanks to Denise, who has been helping in the family for several years and is family now. The care that Dr. Elie Richa and staff provided was amazing — kind, caring and compassionate. The nurses and staff at the cancer center and infusion center went above and beyond. To all the above the family is eternally grateful for ensuring Vic's last months were as comfortable as possible.
A celebration of life will be held on July 15 at the Furtado Residence. In lieu of flowers, memorial donations can be made to the Humboldt Senior Resource Center or the Alzheimer's center of the Humboldt Senior Resource Center or Hospice of Humboldt.
###

The obituary above was submitted by Vic Taylor's family. The Lost Coast Outpost runs obituaries of Humboldt County residents at no charge. See guidelines here.