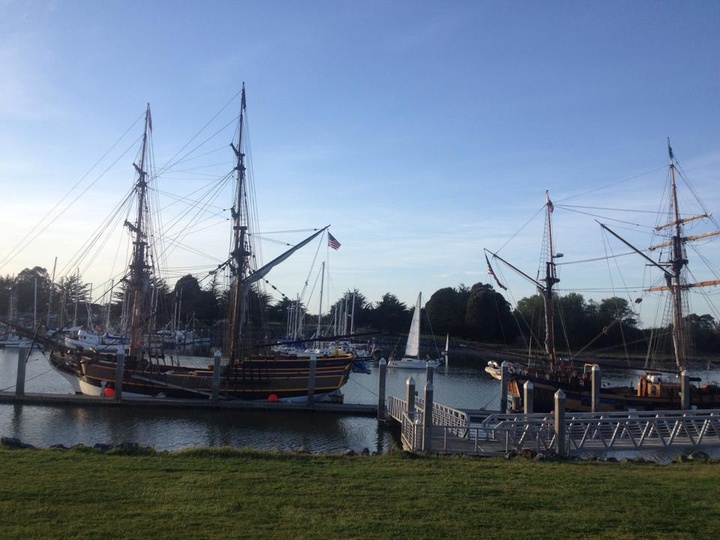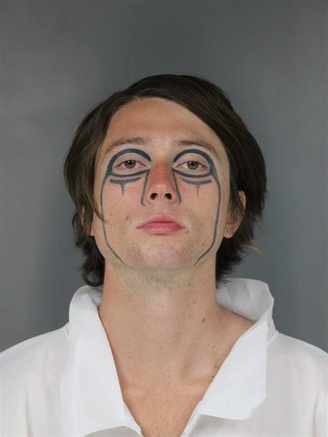 Eureka Police officers were led on a wild manhunt along the Eureka Waterfront yesterday afternoon after a suspect reportedly ditched a stolen vehicle and vandalized a Department of Fish & Wildlife boat before leaping into the bay and climbing aboard one of the historical tall ships docked in the area.
EPD Public Information Officer Brittany Powell told the Outpost that 24-year-old Christopher Breaker was arrested in connection to the pursuit and charged with vehicle theft, vandalism, and resisting arrest.
According to the police report, officers first received word that a truck was stolen from a construction site near the intersection of 1st and D Streets around 1:15 p.m. The suspect then reportedly ditched the truck after getting it caught along the railroad tracks behind Humboldt Towing.
From there, officers located the truck and received a report that a suspicious man had boarded and vandalized a DFW vessel before leaping into the water near the Humboldt Bay Aquatic Center.
"Then he swam across the bay and climbed up onto a pirate ship," Powell told the Outpost. "The captain helped pull him up out of the water and a bunch of people flagged [officers] down saying there was someone on the ship."
When officer caught up with Breaker, he was reportedly clinging to the back of one of the tall ships, shivering his timbers off.
"When officers arrived he was hanging onto the back of the ship, very cold," Powell said. "Paramedics got some blankets around him, and around that time they figured out he was the suspect who stole the truck."
The incident resulted in Breaker's second arrest in 12 hours. The Outpost's BOOKED records show that Arcata Police also arrested Breaker earlier that day around 1:30 a.m. for driving without a license.

Breaker was booked into the Humboldt County Correctional Facility. Powell said the suspect is not being charged with DUI at this time.