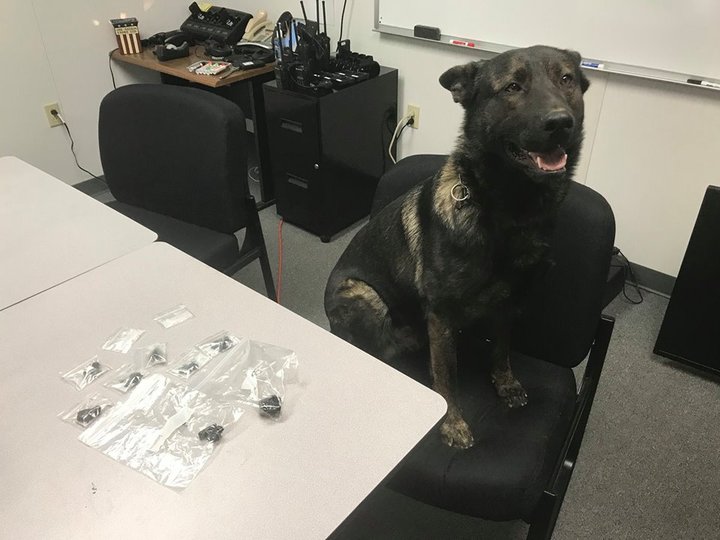 Del Norte County Sheriff's Office Facebook post:

Recently the Del Norte County Sheriff's Office Investigations Unit and the Crescent City Police Department conducted a joint investigation into a heroin trafficker in the Del Norte County area.

Crescent City K-9 Officer Anthony Lopez deployed K-9 Kai on a vehicle after it had been left by the suspect at a local gas station. K-9 Kai alerted to the presence of narcotics and a search warrant was later obtained by the Sheriff's Office Investigation Unit. During a search of the vehicle over three ounces of Heroin and several grams of methamphetamine were located.

The Investigation is ongoing but we wanted to give a big shout out to the Crescent City Police Department and their newest K-9 Kai! Maybe he can get a treat or two out of this one?

We also need your help to identify the driver of the vehicle so we can hopefully have a discussion with him about the contents we recovered. He appears to have a tattoo on his right shoulder with the word "STOP" in it. If you can identify the subject in the photographs please contact Sgt. Richard Griffin at 707-464-0670. Please do not make any comments about the name of the suspect below, please message them to us on here or call Sgt. Griffin. Thank you for your help!