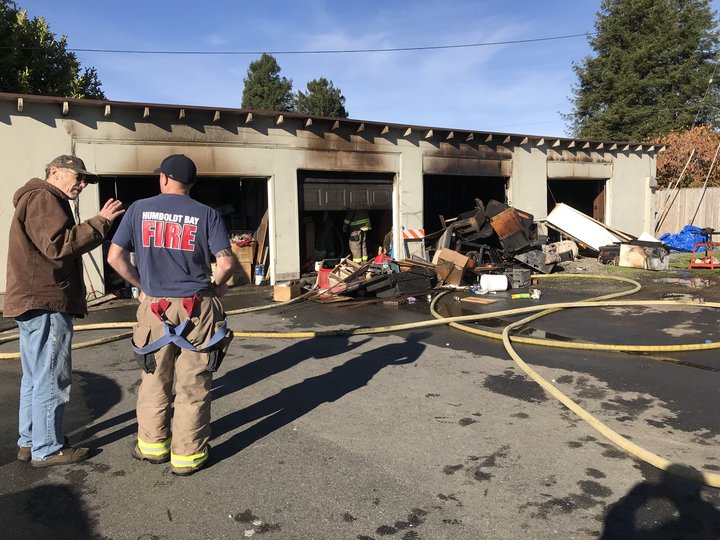 Humboldt Bay Fire responded to a multi-unit garage fire on the 4000 block of Walnut Drive in Cutten around 8:45 a.m.
HBF Battalion Chief Chris Emmons told the Outpost on the scene that investigators suspect the fire was caused by an electrical problem.
"One of the units had pretty good fire in it when we got here," Emmons said. "There was smoke and heat damage to the joining units, but for the most part, the fire was contained to one unit."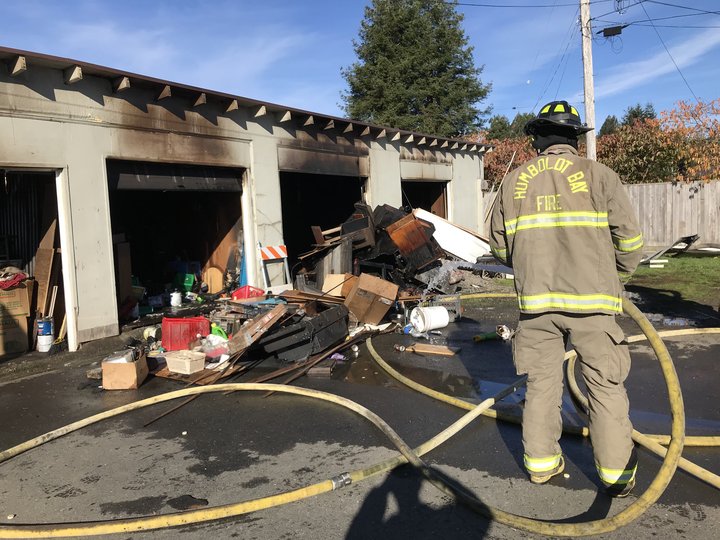 Apartment resident Frank Festag told the Outpost that his garage is adjacent to the one that burned, and that the fire damaged priceless family photos — on his 63rd birthday of all days.
"I lost baby pictures; everything to do with my kids lives was in there," Festag said. "Happy birthday to me."
Firefighters extinguished the blaze within 15 minutes of arriving on scene. A portion of Walnut Drive was shut down for about an hour as firefighters performed mop-up work, but the road is now open.