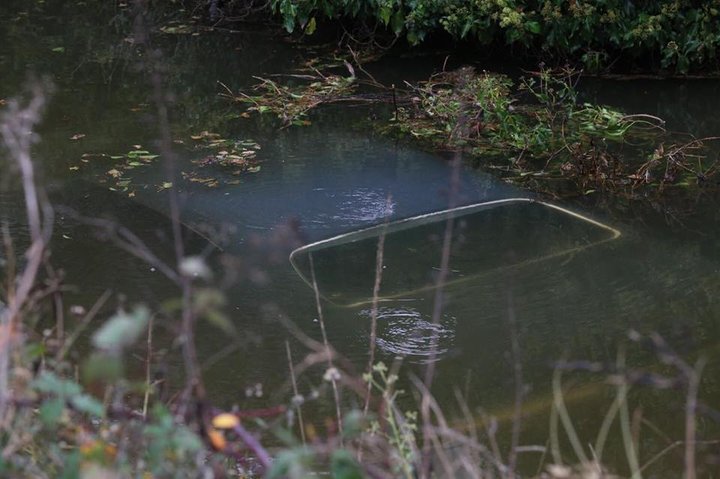 UPDATE, 12:40 p.m.:
Goff reports that divers have been dispatched to hook up the car to a tow truck.
###
A car was driven into the slough at the foot of Eureka's Slough Bridge moments ago.
Multiple Humboldt Bay Fire engines and an ambulance were dispatched to the scene on the 2000 block of W. 6th Street for a possible water rescue.
The vehicle is completely submerged in water. Outpost reporter Andrew Goff is on scene and reports that the driver was the only occupant, and was able to escape the sinking car unharmed.
According to scanner traffic, the driver was steering the vehicle erratically before the car plunged into the water.