The thing is, travel is like aging — it humbles you. It's difficult to willfully cling to innocence or ignorance in the face of truth.

— Ellen Barone, yourlifeisatrip.com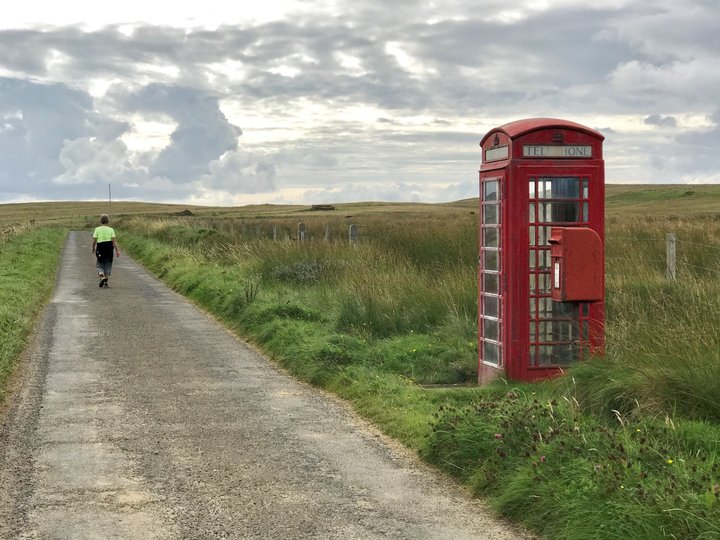 My beloved and I just gave a slide show/presentation at the library on our travels in Europe earlier this year. I'm better at explaining the "how" than the "why." Anyone who has already been infected with the travel bug (as I was at 14) doesn't stop to ask why. For the rest, I commend this essay by our friend Ellen Barone. Anyway, one question that came up repeatedly, in one form or another, was, "How the heck can you guys afford to do this?" Short answer: on the cheap. Here's how.
Flights to Europe
We fly on United. Having repeatedly done the drive-thru-the-night in a Hertz rental to SFO (night because most flights to Europe leave early morning, and Hertz because it's the only agency that allows one-way rentals to SFO), we much prefer to avoid that by flying out of ACV. Hence United. But we haven't actually paid cash for a trans-Atlantic flight for years. Instead we parlay frequent flyer miles on our United-linked Visa cards into flights, usually 32,500 FF miles for a one-way ticket from ACV to London, Paris, Frankfurt or Milan. By careful manipulation of our Visa cards — renewing when we have a large purchase coming up — we're able to get the new-card bonus (anywhere from 30K to 50K miles). As Louisa says, she's morally opposed to paying annual fees for credit cards (they make enough money anyway), so we get cards with the first year free and cancel before the year is up.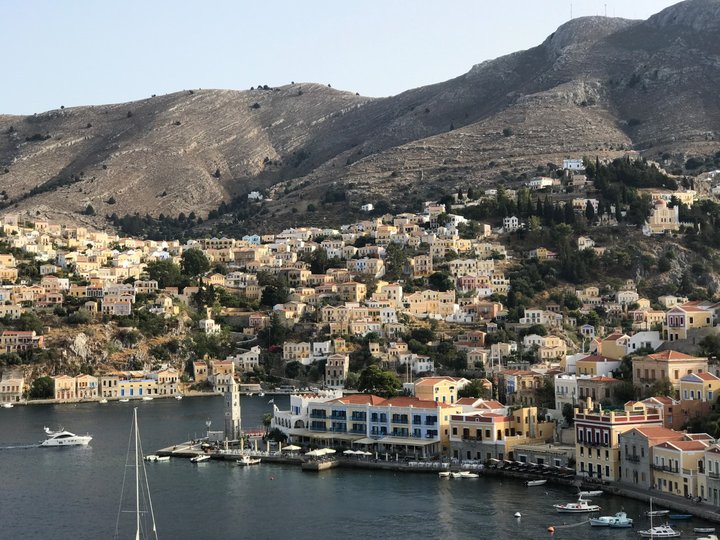 Flights in Europe…
…are cheap! We flew from Munich to Edinburgh for about $120 each, including our folding bikes. And from Edinburgh to Rhodes (the southeastern island of the Greek Dodecanese chain) for about the same. Economy airlines are flourishing in Europe: Wizz, Ryanair, EasyJet, Airberlin, germanwings, Jet2, Condor, Norwegian. And despite the odd horror story, the vast majority of flights are on time and trouble-free, with the extras we're used to getting for free (carry-on bag, water) clearly shown on the booking sites.
Buses and trains…
…are ubiquitous in Europe. If you're really on a budget on the continent, check out FlixBus. They don't use regular bus stations and you pay extra for baggage, but their buses are super-cheap and comfortable.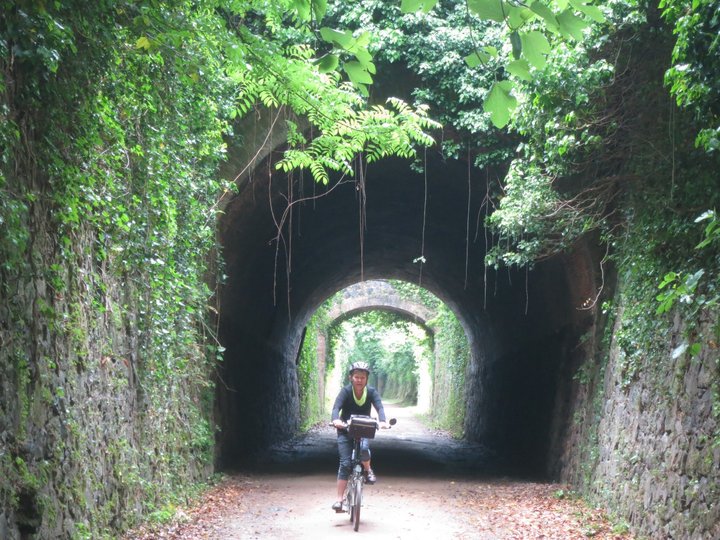 Bikes
We always (about 20 times now) take our bikes when we fly to Europe. We have a twin pair of Dahon Mu8 folding bikes with 20-inch wheels, on which we've toured — we forget we're on "kiddie bikes" after an hour of cycling. They're tough, light (26 lb.) and, the best news, can fit into a small-enough box or bag to fly free on United. The magic number is 62 — that's the sum of length plus breadth plus height in inches. Under that, and they fly as one item of regular baggage (international flights give you the first bag free). We now use bike bags made for just that purpose (just $25 on Amazon!), with the bikes (wheels removed) cosseted in bubble wrap.
Having folding bikes (easy to schlep onto trains and buses) gives us enormous freedom of travel — we can do errands, sightsee, explore backroads, get to know a new town — without the hassle of figuring out local buses.
Accommodation
We used Airbnb for the most part this year, usually staying on one place for up to a month at a time. Typically, a stay of several weeks is steeply discounted (up to 50%) making for our home-away-from-home costing $30 to $50 a night. We've stayed in hostels (most of which have private rooms these days), bunkhouses, B&B's (not the bargain they used to be), one- and two-star hotels (usually just fine, not a bed bug in sight!), rooms in private houses — often finding them at the last minute. We've never yet had to sleep outside when we didn't want to, i.e. in a tent.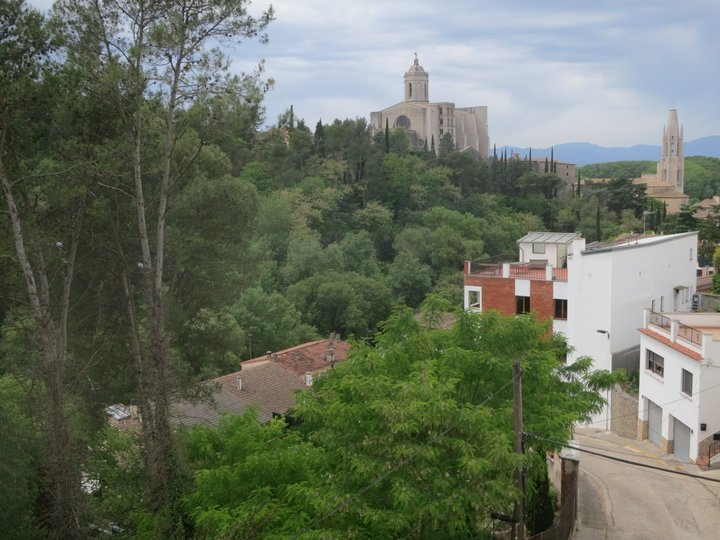 Food
We try to stay in places with kitchens — which most Airbnbs have (not all — we've been caught out by not checking sufficiently first) and all hostels have. Fortunately, Louisa and I are a perfect team: she enjoys cooking, I enjoy eating. When we do eat out, we usually head for ethnic restaurants, which tend to offer (1) more interesting dishes and (2) better value-for-money than local fare. And somehow Nescafe, which we eschew at home, tastes pretty good when we're traveling.
Attractions
We carry our passports with us when we're out and about, not just for safety, but because most museums/galleries/castles/gardens/historical sites give a 50 percent or more discount to seniors, so long as they can prove their age.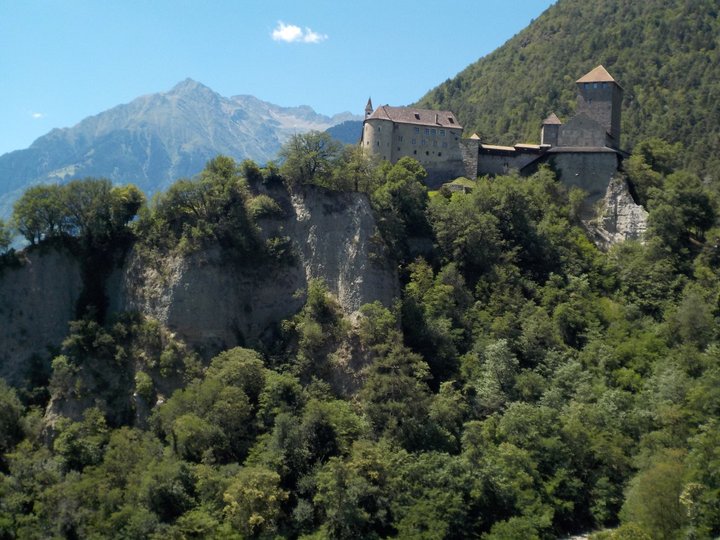 Staying in touch
I swear by my iPhone for just about everything, including writing these columns when I'm away (with the help of a $30 refurb Apple bluetooth keyboard). I use it for maps (you'll never be lost if you're in range of a cell signal), language translation, my daily comics fix, paying bills remotely, calling from anywhere to anywhere (using Skype or FaceTime), watching Mr. Robot and Westworld for evening entertainment, and — a recent novelty — camera. When my hitherto Canon Powershot finally crapped out in Scotland, I started using my twin-lensed iPhone 7 plus — with pretty amazing results. When I compared 16 x 20 enlargements from the Canon and iPhone, I couldn't tell the difference in quality. I'm not going to give up my Olympus E-420 SLR anytime soon, but for traveling light, I'm sold on my smartphone.
BTW, first thing I usually do when arriving in a new country is to buy a local SIM chip, typically about $25 for a month's worth of data — much cheaper than the AT&T rip-off international deals.
Insurance
We don't. In the past, we've paid so little for emergency visits abroad (compared to the craziness of US prices), it's just not worth it. And our AAA renter's policy has covered much of what we've managed to lose (usually to smart pickpockets) that we don't think it's worth taking out additional insurance, especially given the net worth of what we travel with.
Bottom line
It's possible to have the time of your life in Europe without mortgaging the rest of your life. If we can do it, you can too.