UPDATE: Hartnell Avenue and Churn Creek Road intersection in #Redding reopens after double fatal crash https://t.co/wXAqT0kf51 pic.twitter.com/iOptnYWy05

— KRCR News Channel 7 (@KRCR7) November 3, 2017
Shasta County Sheriff's Office press release: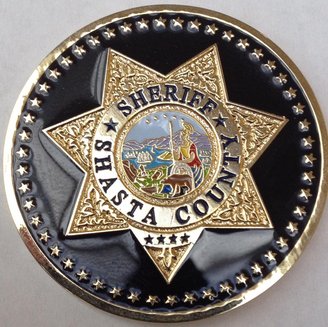 On November 3rd, 2017, at 0132 hours, a Deputy Coroner Investigator responded to the scene of a fatal traffic collision near the intersection of Churn Creek Road and Hartnell Avenue. The collision reportedly involved two vehicles, both of which sustained major damage when a Ford Freestyle collided with the rear of a Toyota Corolla. Emergency personnel and officers of the Redding Police Department arrived on scene and found two of the five occupants of the Toyota had suffered significant injuries and were pronounced deceased at the scene.

Upon further investigation, the decedents who died as the result of this collision have been identified as follows: 19-year-old Erica Young of Hoopa, California and 18-year-old Wa-Rec Lacy Mae Jackson of Redding, California. The next-of-kin of each decedent has been notified and postmortem autopsies have been scheduled. This collision is being investigated by the Redding Police Department.