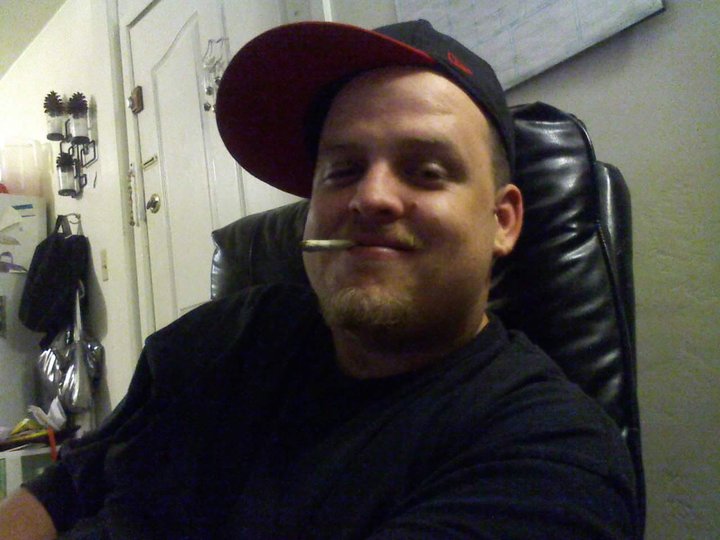 Brett was born on September 26, 1983 in Santa Rosa. He moved to Humboldt County in his youth, and lived in Fortuna and Loleta prior to the family moving to Manila.
Brett spent the best years of his childhood in Manila, where he met the many friends that would make up the core of his best friends for the years to come. Brett played on various Hoopsters Teams and will be remembered for his fantastic three-point shots. He finally settled down in Burnt Ranch to live out his dream of living on the river growing "tha kind" herb and raising a family.

Brett was a loving father to Dameer Kowtko and Gema Allen and absolutely doted on his children. His "kids" meant the world to him. He enjoyed country living on the Trinity River, gardening, rap music, soccer, basketball and football, his dogs — Coca, Dabs and Shaky — and spending time with friends and his family. Brett loved fishing for salmon on the Klamath and Trinity Rivers. He appreciated good food and was a master at the BBQ.
Brett was a delightful guy with a huge heart, a fiery temper, a fetching smile and the most beautiful sparkling sky blue eyes. Over the years he worked at Bouchey Roofing, Sun Valley Bulb Farm and even worked on the new Safeway Building in Eureka. He generously volunteered his time to local community events including Reggae on the River, the Summer Arts festivals and the annual Redwood Run. Brett envisioned getting an Indian motorcycle and riding with his father Gary Allen and the Old Coots on Scoots. He jokingly referred to himself as the "young coot who would shoot." He liked just hanging out listening to music and playing Xbox with his younger brother Avi. He was a loving son to his mother, who cherishes the 34 years she enjoyed with Brett; she hopes all will honor his memory by laughing and reminiscing on all the good times. "Pour out a little liquor and light up a fat one"!
Brett Allen passed away suddenly on October 16, 2017, due to medical complications with pneumonia; his big heart finally gave out. He was one of a kind and will be deeply missed.
He is preceded in death by his dogs Swisher, Mama Dog and Home Boy, his flock of chickens and many of his best friends. He is survived by his father, Gary Allen, mother, Rachel Baroni, his brother Avi Salas, Rosann Kowtko, mother of his son Dameer and his daughter Gema.
The family wishes to thank the family members and the many friends of Brett for their comfort and support during this difficult time. Brett may be gone but he will live on in our hearts and memories.
Brett's family and friends will join together to celebrate his life at the Wharfinger Building, 1 Marina Way, Eureka on November 11, 2017 from 4 p.m. to 7 p.m.
###
The obituary above was submitted by Brett Allen's family. The Lost Coast Outpost runs obituaries of Humboldt County residents at no charge. See guidelines here.