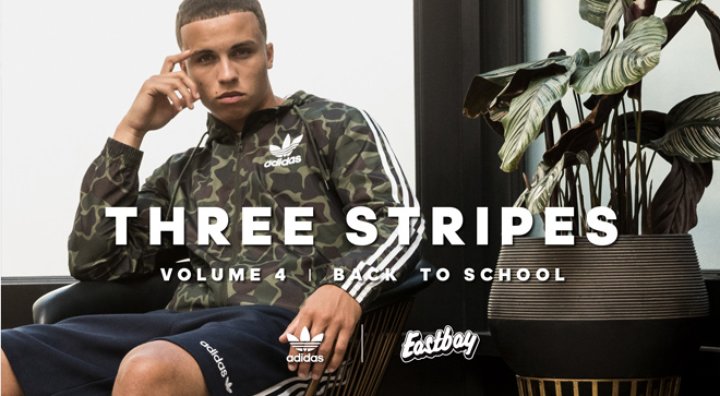 As an Arcata High teen, Latrell Wilson never gave much thought to fashion. He often showed up to class in a pair of basketball shorts and a hoodie instead of following the latest trends.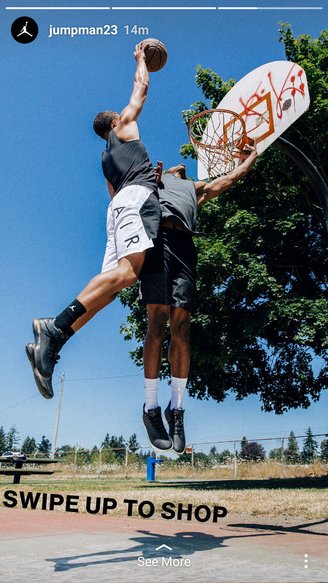 But during his college basketball career at Concordia University in Portland, Wilson's life took an unexpected turn when a modeling agency determined he had "the look." Now he's wearing the freshest gear as a sports model for global brands like Nike, Jordan and Adidas.
"My whole life, I've never really been into fashion, shoes or any of that. I've always been a comfort over style guy," Wilson told the Outpost. "I think people were a little surprised because I never had the want or desire to be a model. I've wanted to play professional basketball since I was 4 years old, so modeling literally just fell into my lap and I ran with it."
It all started when Concordia University assistant basketball coach and former sports model Josh Hall thought Wilson might have what it takes to make it in the modeling world. Near the end of Wilson's college career, Hall called up some friends at Sports and Lifestyle Unlimited, a Portland modeling agency.
"[Hall] had a very successful professional basketball career overseas, and whenever he was back in the states he modeled for this agency," Wilson said. "My coach thought I'd be a good fit, told them about me and sent some pictures. After I graduated from Concordia in April, he got me an interview with them in May. They liked my 'look' and signed me on the spot."
Wilson has since moved home to Arcata, but is constantly traveling back and forth from Portland for upcoming photoshoots. And while he's not allowed to speak about his current project, he may or may not be the next face of an NBA All-Star's new shoe.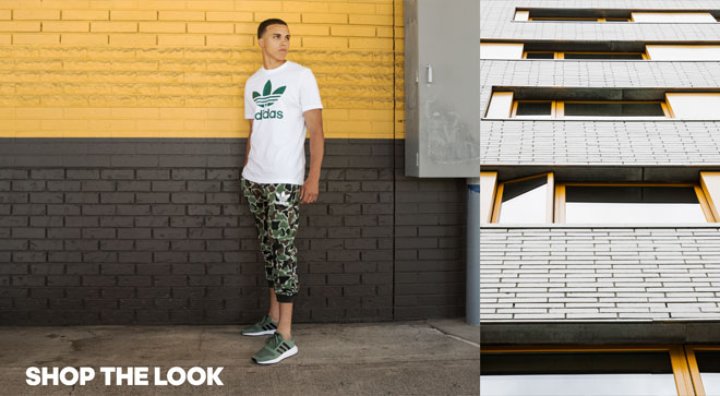 While the Outpost can't confirm or deny any rumors on Wilson's latest gig, we can say that his career seems to be in a golden state, and his accomplishments warrant thunderous applause.
While Wilson never expected to become a professional model, lifelong friend Sarah Bradbury says he's always been a looker.
"The modeling thing was a bit of a surprise, but he's always been a good looking kid," Bradbury said. "I know a lot of girls that would have loved to date him in high school and today too."
In high school, Wilson was often compared to his celebrity doppelganger — Golden State Warriors point guard and two-time NBA Finals winner Stephen Curry, who's also known as the "Baby-Faced Assassin."
"Everybody thinks he looks like Steph Curry," Bradbury said. "One time in high school, me and my friend wore Curry jerseys and took a picture with Latrell and posted it on Instagram saying 'hey look who stopped by our school today.' Everybody though he was Curry."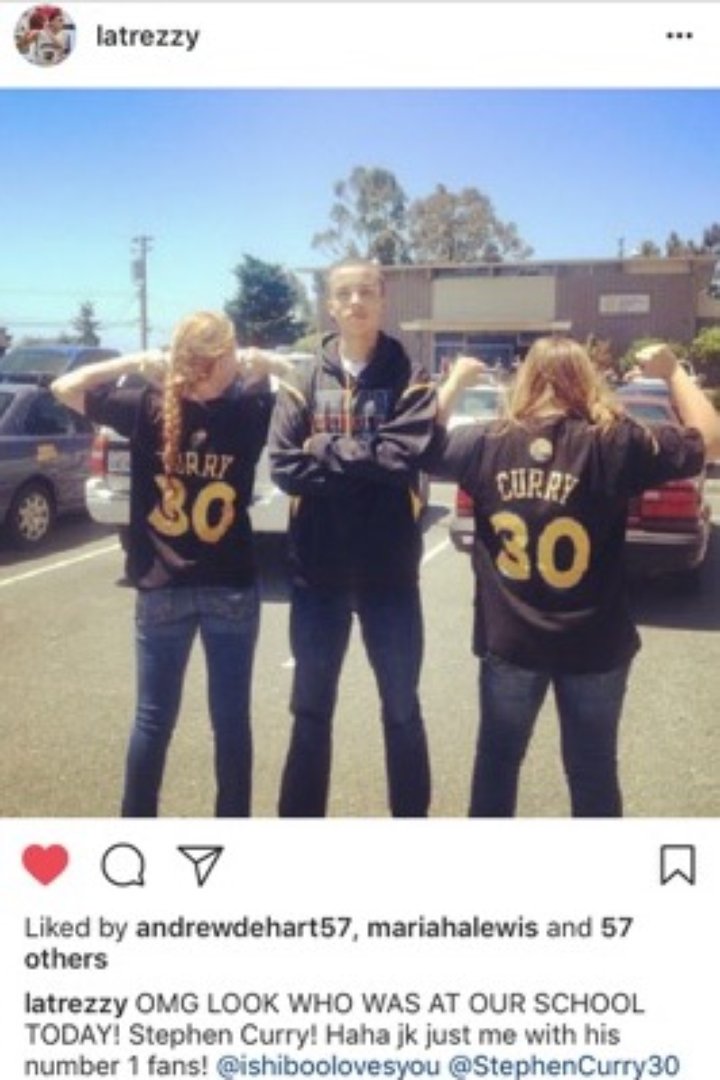 Wilson's also used his celebrity appearance and basketball skills to dazzle kids with dunks at an Arcata summer camp.
"He stopped by a summer camp I work at to say 'hey,' and I asked him to go down and dunk for the kids," Bradbury said. "He was all about it, and we told all the kids he was Curry. They were like 'oh my gosh is it actually him?!' They were kinda freaking out."
While his modeling career is taking off, Wilson still has his sights on playing professional ball overseas.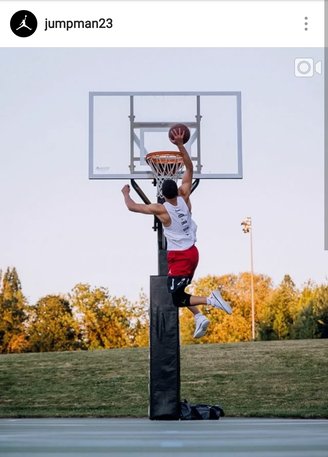 "By playing well [in college], I put myself in a position to have a shot at professional basketball overseas," Wilson said. "I was getting emails from agents and signed with a professional basketball agent from Argentina, so I'm still waiting on that."
Just like his NBA doppelgänger, Wilson considers himself a three-point specialist. During his college career, the 6-foot 3-inch guard averaged 13.8 points, 1.3 rebounds and 2.1 three-pointers per game, with a 42.2 field goal percentage.
He's also smarter than your average jock. Wilson graduated college summa cum laude this spring with a 4.0 GPA and was named the Concordia University Scholar Athlete of the Year during the 2016-17 season.
Wilson earned a degree in business administration, but he's not focusing on entering the job market until he knows what's happening with his basketball career.
"I can't fully commit to anything until I know for sure about basketball. I could get the call about a team at any second," Wilson said. "I'm open to going anywhere. I'm very confident in my abilities and I know wherever I end up I'll do well."
If he doesn't get a call from any foreign basketball squads, he plans to move to Portland and focus on his modeling career.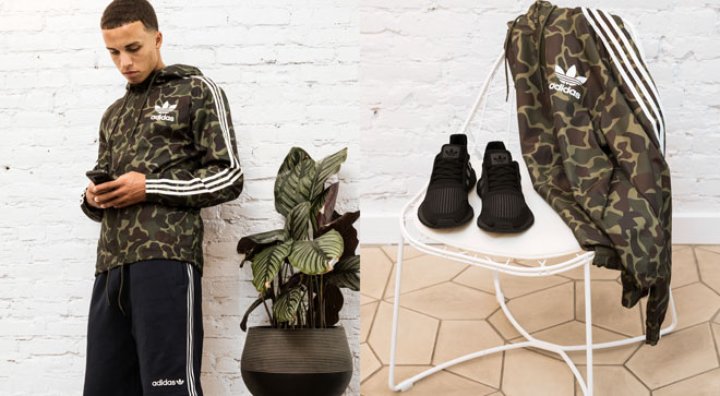 "If it turns out I don't land on a team, I'll be moving to Portland and starting my career there," Wilson said. "I'm hoping to be on the national scene with Reebok and Converse in the coming months, so that's the next goal. I'm not that big time yet, but I'm working on it."