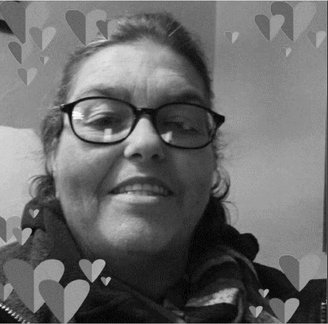 Tracy Perkins passed away unexpectedly of a pulmonary embolism Sept. 2, 2017.

Tracy was born April 22, 1969 to her parents Bill and Phyllis Perkins, in Long Beach, where her father was serving in the US Navy. After her father retired from the Navy in Dixon, the family moved back to Ferndale to be close to family.
Tracy attended grade school and high school in Ferndale, acquiring many lifelong friends along the way. She never met a stray animal or person that she would not take in during times of need, leading many of her daughter Cassie's friends and future son-in-law to call her "Mom," too.
Tracy's greatest joy was the birth of her daughter, Cassandra Jean, in May 1993. Being both "Mom and Dad" didn't come easy, and the family often joked that Cassie was really the "Mom" in the relationship! Tracy was very proud of her daughter. She was also very close to her own mother, whose passing in 2014 truly broke her heart. Tracy had a special bond with her daughter, Cassie, who gave her two amazing grandchildren, whom she loved with all her heart: Kayla (her Little Sunshine) and Riley Dean.
Tracy is survived by her daughter, Cassandra George (son-in-law Travis George), grandchildren Kayla & Riley, sister Cathy (Patrick) Whitchurch, brother Daniel (Joy) Perkins, and "second dad" Nano Manginatini. She was proceeded in death by her parents Bill (Poopsie) and Phyllis Perkins, "second mom" Kathy Mangiantini and special friends Joey Molina and Les Parker.
Tracy lived her life by her personal motto "Growing old is mandatory, growing up is optional!"
The family asks that you please be aware and hug someone who suffers from depression. Please join us with happy and funny stories only, no tears — as Tracy's pain has ended, she would not want others to feel her pain. Services will be held at Goble's Mortuary in Fortuna on Saturday, Sept.16 at 11 a.m.
###
The obituary above was submitted by Tracy Perkins' family. The Lost Coast Outpost runs obituaries of Humboldt County residents at no charge. See guidelines here.