From the Humboldt County Sheriff's Office: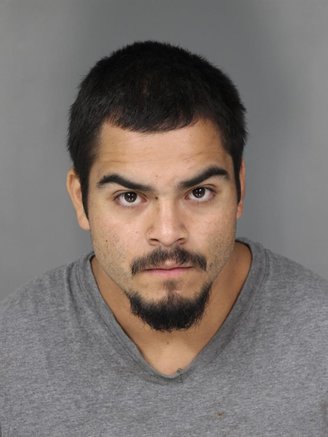 On 9-17-2017 at around 0154 hours, The Humboldt County Sheriff's Office Dispatch Center received a call from Hoopa Ambulance reporting a man and a woman had walked in with gunshot wounds. The man and woman were transported to Berry Summit where the man was airlifted to an out of the area hospital for treatment. The female was transported locally for treatment.

Deputies learned the incident took place on Hoopa Airport Road in Hoopa. Deputies located evidence showing the shooting took place in the driveway of the residence. Additionally it was discovered the victims were inside a white Mitsubishi Montero where they were shot. The suspects fled the scene in the Montero. The Montero was reported to have damage on the passenger side front fender. The license plate number is unknown at this time.

A Humboldt County Superior Court Search Warrant was obtained by HCSO Investigators for the residence. Upon further investigation, it was discovered that Sean O'Neill of Hoopa was involved and was found to be residing at a residence at the corner of Tish Tang Road and Highway 96. Deputies contacted O'Neill at the residence and located evidence indicative of the shooting and carjacking. Another Search Warrant was obtained for the residence on Tish Tang Road and O'Neill was subsequently arrested for P.C.215 Carjacking and P.C.182 Conspiracy. This case is currently being investigated by the Criminal Investigations Bureau of the Sheriff's Office.

Anyone with information regarding this case is asked to call the Humboldt County Sheriff's Office at (707) 445-7251.