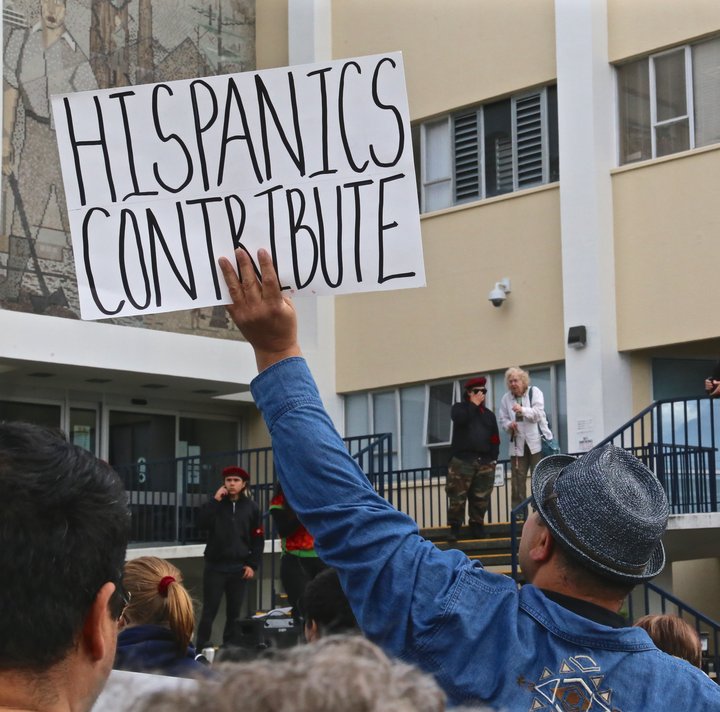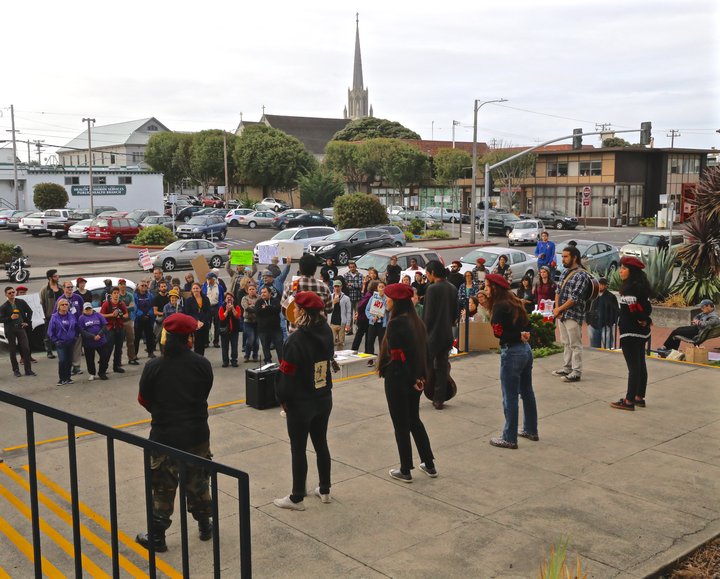 About 150 people gathered at the Humboldt County Courthouse this morning — to rally for immigrant rights, to deplore President Donald Trump's threat to end the "Dreamers" program, and to ask the Humboldt County Board of Supervisors to pass a "sanctuary" ordinance that would bar the use of local resources to deport non-violent immigrants.

The Centro del Pueblo-organized rally began on the courthouse steps as the Board of Supervisors prepared to convene its regular weekly meeting. From the top of the steps — some of them directly affected by Trump's signaled end of the DACA program — spoke, sang songs and asserted their solidarity.
Some people in the crowd and on stage wore red berets and red "security" armbands. Renee Saucedo, one of the event organizers, told the Outpost that they were Humboldt State students who had volunteered for the role, in order to help rally members feel safe.
"I want to take this chance to reject the Democratic party for making a deal with President Trump — whatever deal they're trying to do," said one speaker. "Because we understand the Democratic party in itself, not just the Republican, cheats working class communities – lies and backstabs them. Historically, they have done that. And so whatever statements they make, it's up to us to make real change in our community."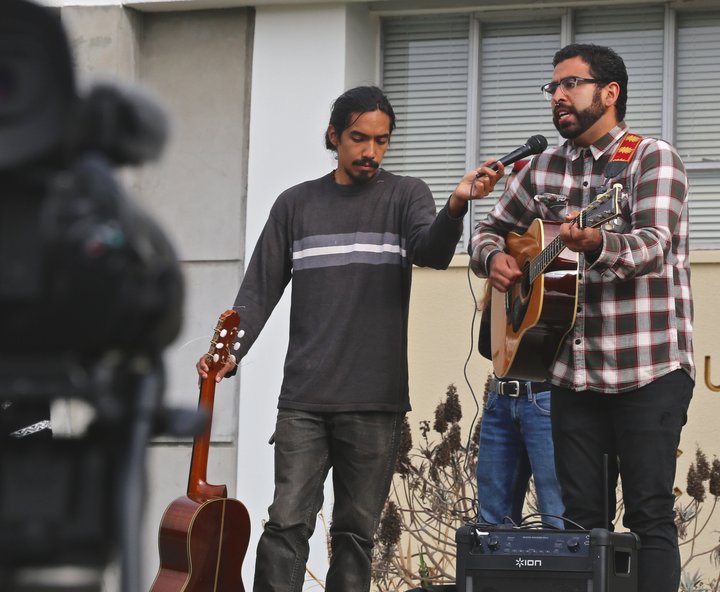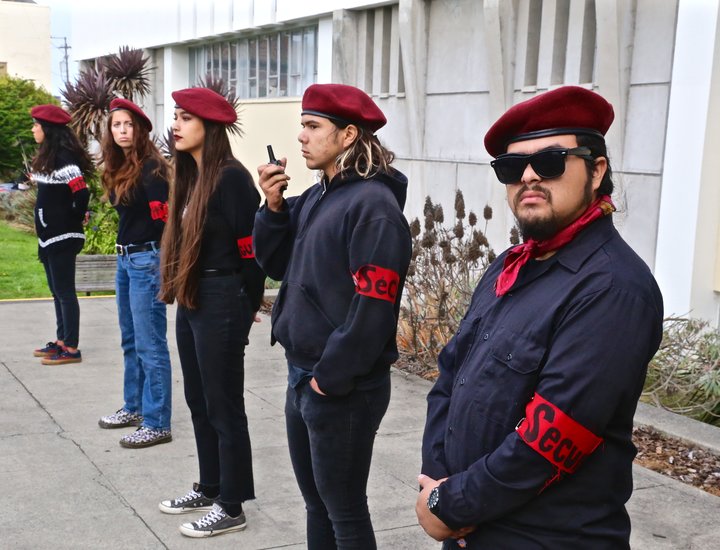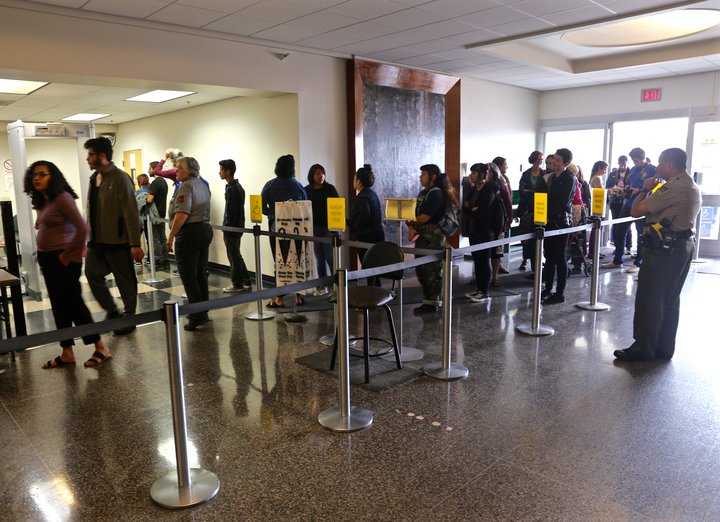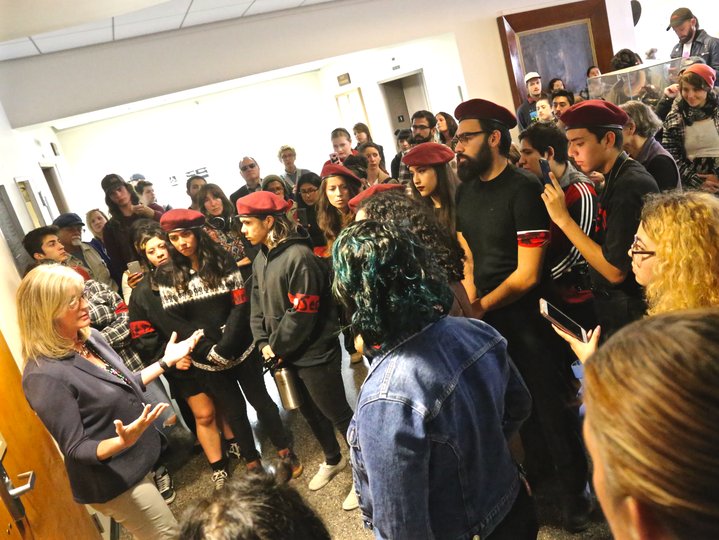 After a time, the ralliers moved inside to the Board of Supervisors meeting, which was already underway. After passing through the metal detectors, people filtered into the hallway and took up a chant — "El pueblo unido, jamás será vencido!" The board, which had been discussing issues relating to the taxation of commercial cannabis, eventually closed the door and took a short recess because of the noise.
Supervisor Virginia Bass came out of the chambers to address the crowd. Bass suggested that the group set up a future meeting so that their issues could be the focus and, after some initial resistance, invited them to attend today's meeting.
"If you want to come in, those of you who do can," Bass said. "Those of you who feel that you can't be respectful in that situation with your passion then kindly — well, we will see you at a future meeting."
The protesters declined to enter the chambers. Saucedo instead thanked attendees for their presence and expressed appreciation for Bass.
"We just want to make sure, Supervisor, that you know and that the rest of the board knows that this is about our families," Saucedo said to Bass. "Our community is still petrified that police will share information with ICE. A sanctuary law will probably be passed at the statewide level. We want Humboldt County to make a statement to our community that you care enough about us that you will pass the Humboldt County Sanctuary ordinance and that [you] will advocate and do everything in [your] power to make sure that the DACA students and their families don't have to live in terror."
More photos from today's rally below.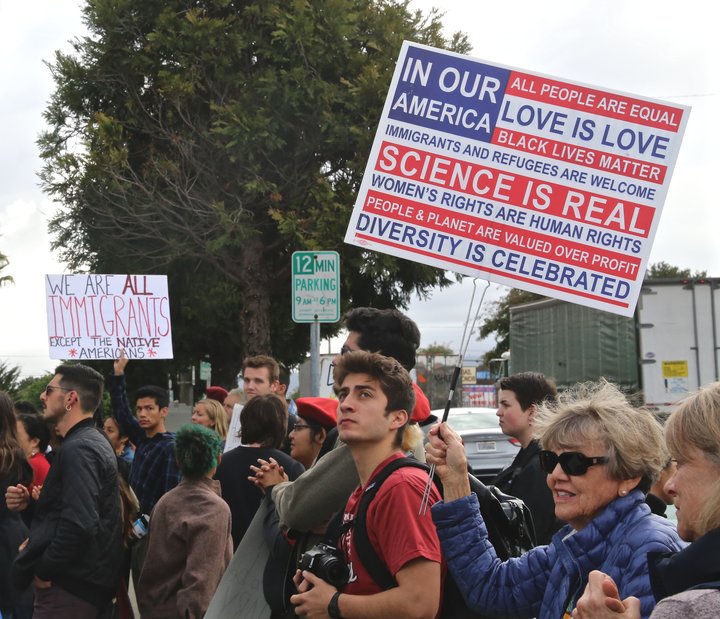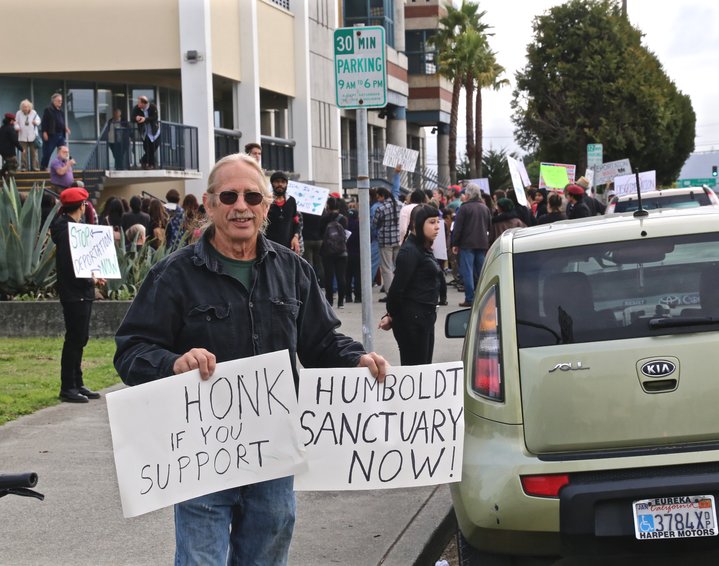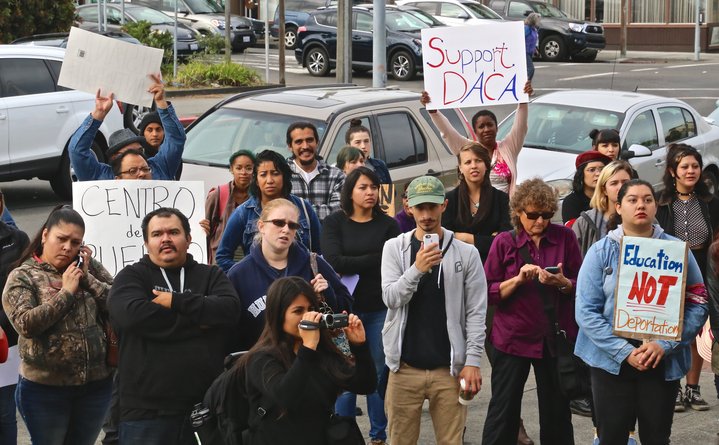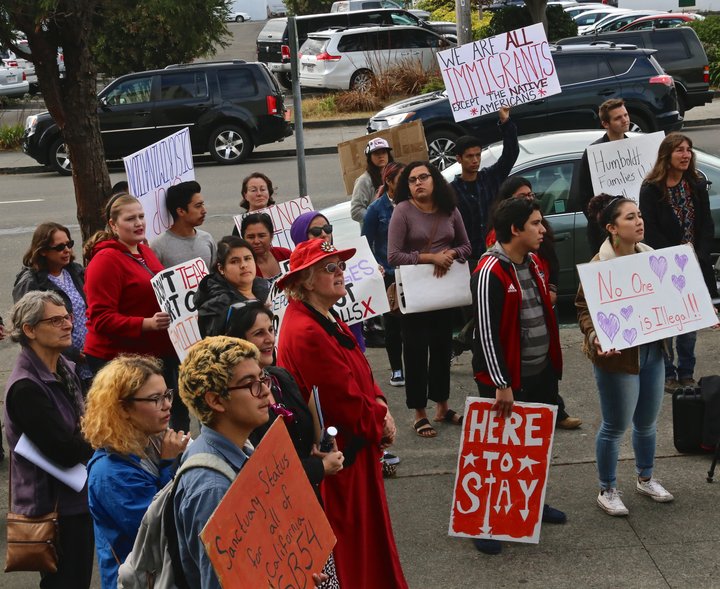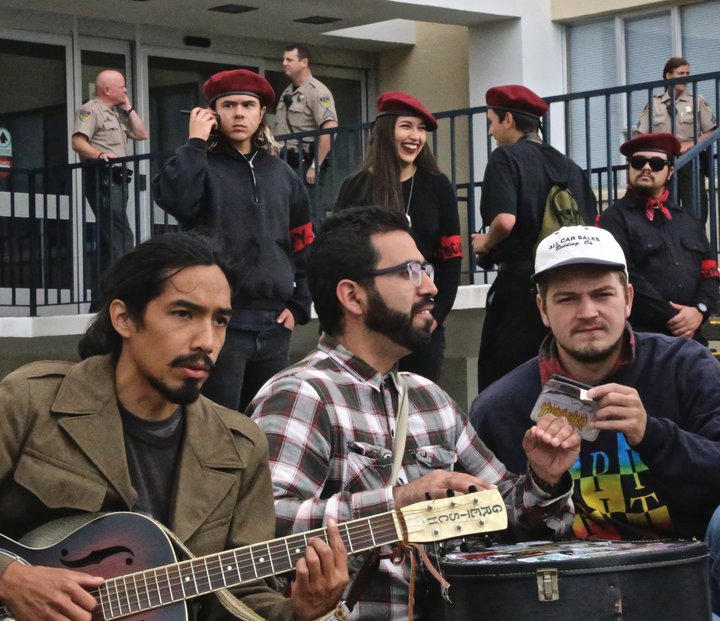 Press release sent out by Centro del Pueblo before the event:

On Tuesday, September 19, at 8:30 a.m., in front of the Humboldt County Courthouse, in Eureka, Latino, immigrant families and their supporters will gather to call on the Humboldt County Board of Supervisors to pass a "Sanctuary" Ordinance, which includes the prohibition of collaboration and information-sharing between the County Sheriff and Immigration Customs Enforcement (ICE), except in situations of serious crimes.

The rally and press conference will also call on the Humboldt County Board of Supervisors to pass a Resolution urging the federal government to pass legislation that will protect all DACA recipients in the County.

"With the phase out of DACA for youth, the building of the border wall, and the increase in deportations nationally, Humboldt County must do everything in its power to protect our immigrant families," says Kevin Martinez, President of Humboldt State University MEChA and member of the grassroots, immigrant rights group Centro del Pueblo. "Both requests are legally allowable and would send our community a message that the County cares about our families."

President Trump recently announced that he would phase out the Deferred Action for Childhood Arrivals (DACA) in 6 months, which would leave around 800,000 youth in an undocumented status. Most of them students, DACA youth were given temporary status and work authorization because they arrived in the U.S. as children.

Over 600 cities and Counties passed Sanctuary policies in order to build trust and cooperation between immigrant communities and local law enforcement. These policies also help to allay people's fears that local law enforcement will aid ICE in forcibly separating them from their families. The California Assembly just approved SB54, the State "Sanctuary Law" and the Governor is expected to sign it into law. A proposed Sanctuary Ordinance will be considered by the full Board in the next few weeks.