Friends of jailed murder suspects David and Tamara Paul have started an online support group for their family.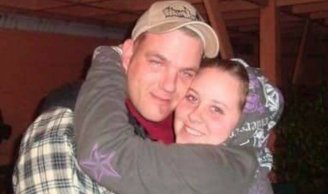 "I just want to get them back with their kids," Matt Bengtson said after a court hearing today for Tamara "Tammie" Paul. "They're good people."
Bengtson, Jacob Wagner and Nick Rosa, all longtime friends of "Dave" Paul, attended Tamara Paul's bail hearing today to show their support. The Pauls are charged with murdering 21-year-old Xavier Paul Renner, who was using their garage in Rio Dell as a hash lab when it exploded Nov. 9. Renner died from his burns a few weeks later.
Bengtson said David Paul is a long-haul truck driver. Tamara Paul lists her occupation as "tax preparer" on her Facebook page. They have a 9-month-old son, Wylder, and a 7-year-old daughter named August. Friends said they are loving, generous, hard-working people who don't deserve being charged with murder.
"He's an awesome guy," Wagner said of David Paul. "He's always there to support his friends and family. He would do anything for his family."
The friends described Tamara Paul as "an awesome mom."
A newly established Facebook support group called "Support for the Paul Family" had 182 members as of this afternoon. The page is for support only, and members are asked not to comment on the criminal case or "the incident."
Renner and Arron Mohr had been renting the Pauls' detached garage, using butane to extract cannabis concentrate. Mohr was burned in the explosion but survived, and he also is charged with murder. The three are being held on $1.5 million bail each.
Bengtson said today that the Pauls were working and not home when the lab exploded.
Eureka attorney Larry Killoran has been hired to represent Tamara Paul. At the couple's arraignment Monday, Killoran requested a hearing to discuss bail and a possible supervised release. Today he withdrew his request for a bail hearing.
Deputy District Attorney Roger Rees, standing in today for Deputy District Attorney Adrian Kamada, said outside the courtroom that the Supervised Release Program recommended against freeing Tamara Paul "because of the nature of the charges."
The Public Defender's Office has been appointed to represent David Paul.
Prosecutor Kamada could not be reached for comment on why the Pauls were charged with murder rather than a lesser charge. But under California's "felony murder rule," a person can be charged with murder if someone dies, even by accident, during the commission of certain felonies.
The Pauls face several felony drug charges, including an allegation that they were maintaining a place where drugs are manufactured. Rio Dell police arrested them earlier this month on warrants.
The preliminary hearing for all three suspects is set for Oct. 24.
PREVIOUSLY: