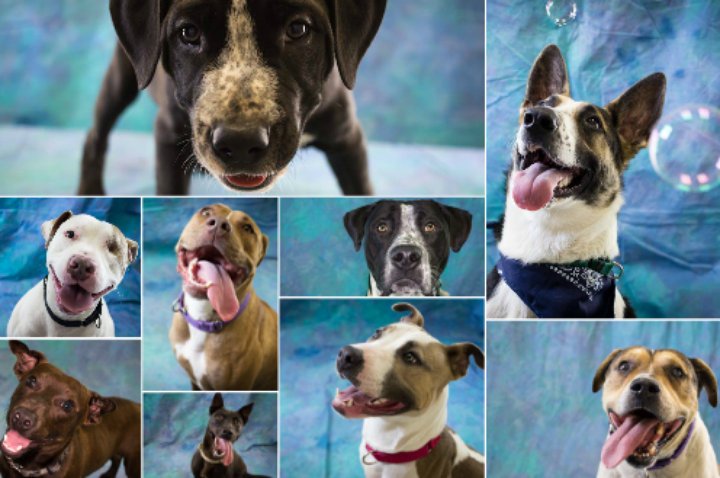 Potential new friends. Photos by Cassie Moore.
Thinking about getting a dog? Maybe you weren't, but now you find yourself unable to say no to that face.
Awww.
Volunteer Cassie Moore took these portrait photos of the adorable dogs awaiting adoption at the Humboldt County Animal Shelter.
Find out more about your potential future friends in their bios below.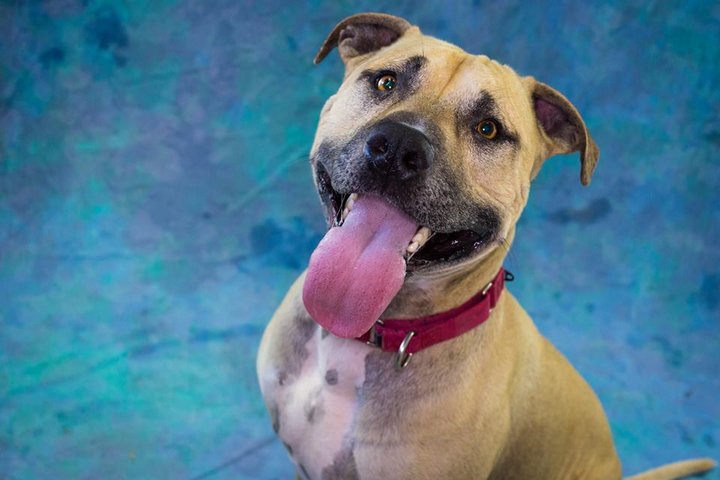 Photos and descriptions from the Humboldt County Animal Shelter Facebook page.
This handsome big guy was described as a 'frequent flyer' when he was brought to Adoptables, meaning he had been picked up as a stray several times, redeemed by his owner, but eventually left in the shelter. He's a little excitable when getting leashed up, but has an excellent mastery of several commands- sit, shake, down, etc. He was given a soft stuffed toy by a staffer, which he has treated very tenderly! He was rewarded with a larger stuffed toy, and it's heartwarming to see how gentle he is with it. He is non-reactive towards other dogs. If you are interested in a very cool dog, please come to the shelter and meet with Simba today!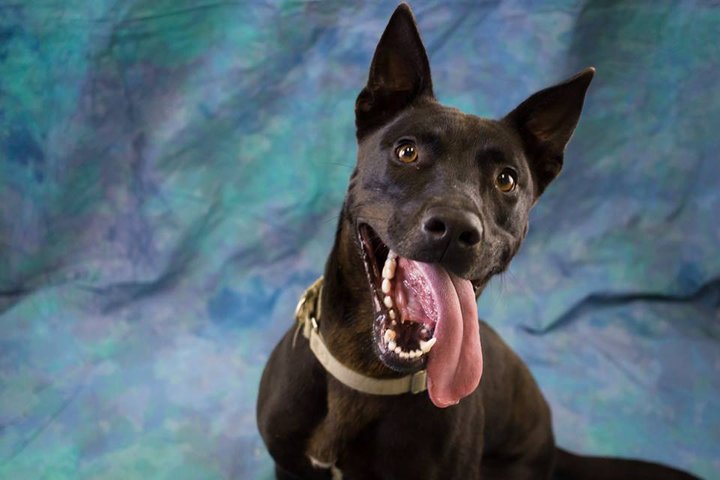 This handsome lean dog "Maverick" has made a lot of progress while waiting for his forever home. Initially showing very little training, he has learned to focus and to trust people more, and now will eagerly sit for a treat. He is very active and though he pulls a bit on the leash, he is well-mannered and gentle. He should be easy to train, as he adores treats and is eager to please. His affectionate nature is more evident all the time. He shows a lot of curiosity and would be an excellent candidate for a household that can be active along with him. If you are wanting to add a new addition to the family, please drop in and meet Maverick today!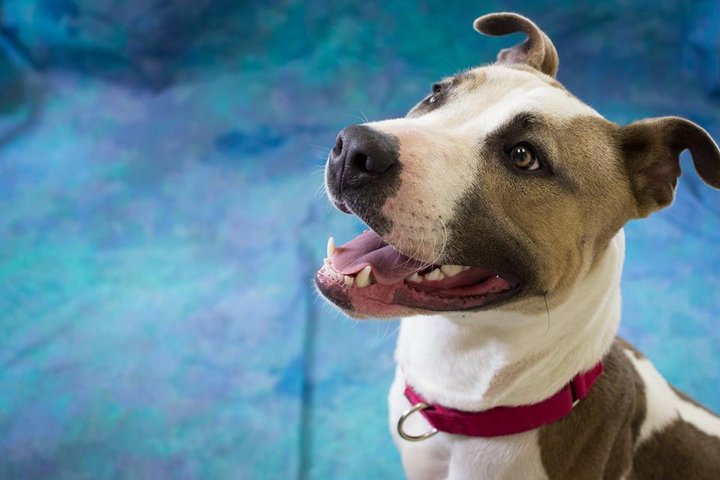 As you can see from Taz's picture, he is quite the character! According to the staff, Taz is a super people and dog friendly guy who is looking for a fun time! Taz shows a lot of willingess to learn, and the staff feels that if Taz received consistency and routine in his training agenda-he would make the ideal doggy advocate! Of course, aside from a training agenda, the perfect placement for Taz would include some serious play time with toys, long walks and plenty of time to socialize with new dog and people friends. (Isn't this every dog's dream??) If you are as excited as Taz about starting a new friendship and adventure, the shelter welcomes you to come in and meet Taz as soon as you are able to!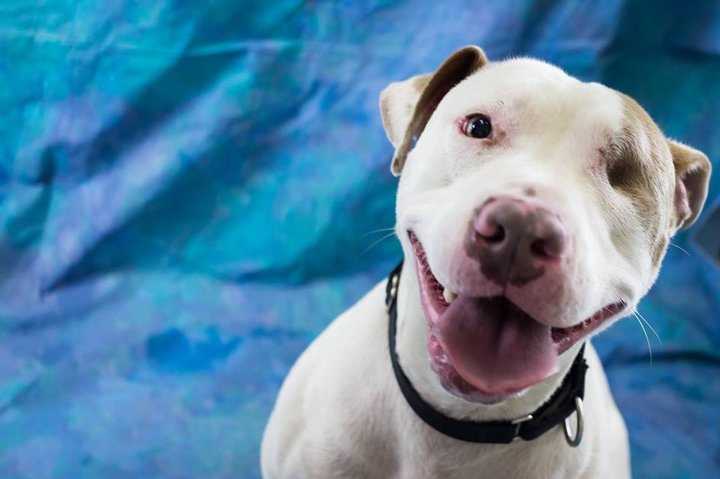 Dear Jasper has stolen everyone's heart. This is his 2nd time around in the Shelter. He was first adopted by someone who passed him on to another 'owner' (or two), and eventually he was picked up as a stray in Ferndale, injured and missing his eye. He was never claimed and once he had healed up was put into Adoptables again. After all he has been through, he still has his wonderful docile but playful personality, and a full-body tail wag! Amazingly, he is excellent at catching a tennis ball mid-air after the first bounce, with only one eye! He would happily play fetch in the playpen all day, dutifully returning the ball each time. He has excellent leash manners and sits beautifully on command. He is very gentle and affectionate, and seems quite dog-friendly. Being a rather young dog still, he has lots of energy and is quite an athlete. This boy well deserves another shot at the good life!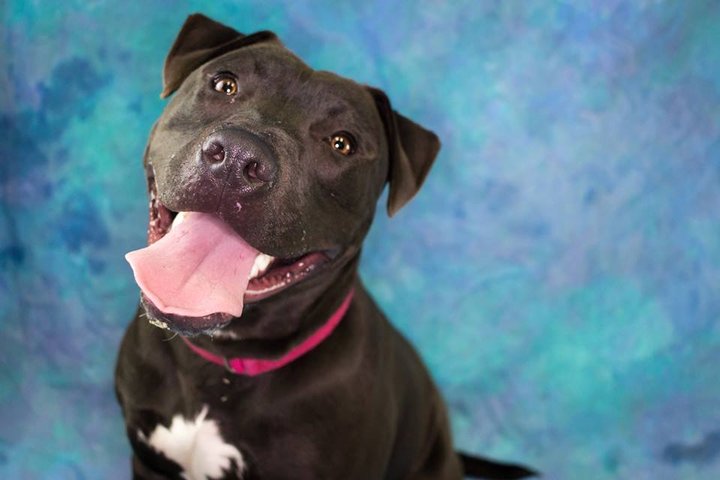 Ohhhhh Hiccup!!! Shelter volunteers and kennel staff are in agreement that Hiccup is just one of the sweetest and outgoing pups in the shelter right now! This cute little guy (who is going to get larger) came in with two other dogs. Unfortunately, the other two dogs were picked up by their owner and Hiccup was left behind. The good news is that Hiccup doesn't seem to mind too much. He is excited for change and new adventures! Staff reports that he is very playful and extremely dog friendly. Hiccup is still a puppy, so the shelter recommends that anyone interested in adopting him, think about puppy classes and making sure that he continues to receive tons of people and animal socialization. If you are interested in adding a great dog to your pack, please come into the shelter and meet Hiccup today!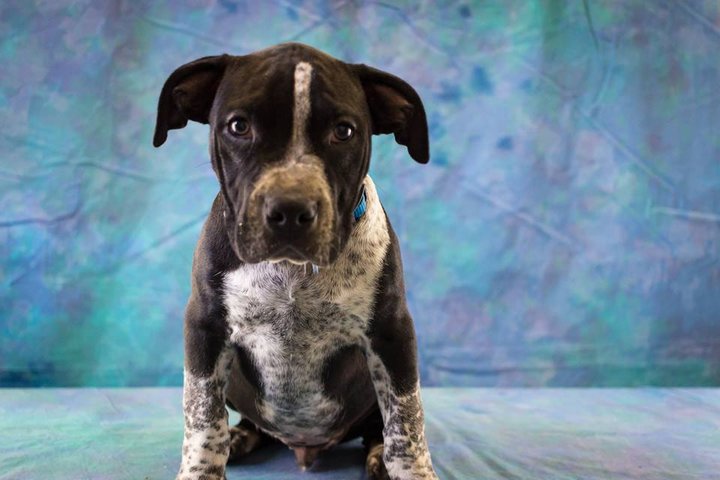 Junior is looking for a home where he can be taught basic manners and obedience. Like most puppies at this age, Junior loves other dogs and people! Junior would love to go to a home where he is loved and taught how to be a respectful canine citizen. If you are looking for a pup and have time on your hands, please come to the shelter and meet Junior and his litter mates up for adoption!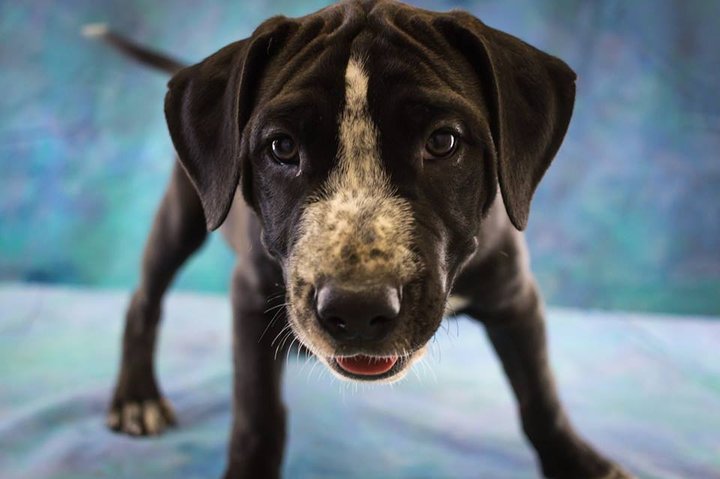 Sparkler is looking for a home where he can be taught basic manners and obedience. Like most puppies at this age, Sparkler loves other dogs and people! Sparkler would love to go to a home where he is loved and taught how to be a respectful canine citizen. If you are looking for a pup and have time on your hands, please come to the shelter and meet Sparkler and his litter mates up for adoption!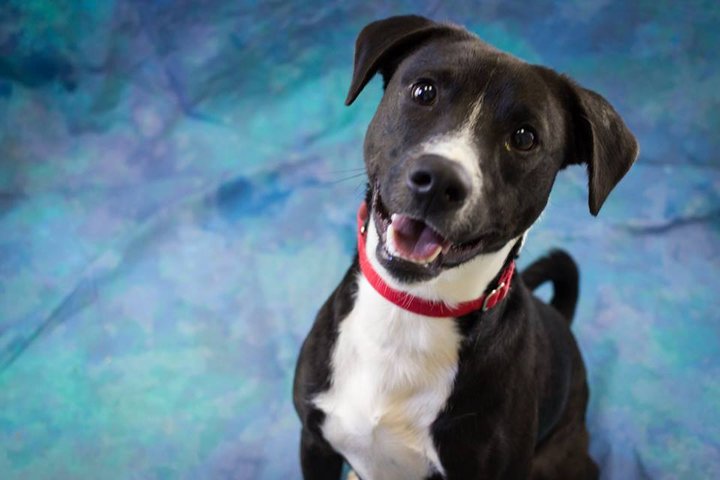 Rudy is a cute herding dog who is ready for action! Rudy is quite the ball dog and has the ability to learn new commands quickly. This intelligent dog likes most dogs that he meets, however he sometimes finds it hard to make new friends who understand his herding dog mannerisms. Rudy has a lot of energy to burn and would make a great hiking and/or running partner for someone. If you are wanting a highly intelligent/outgoing dog, please come by and meet Rudy today!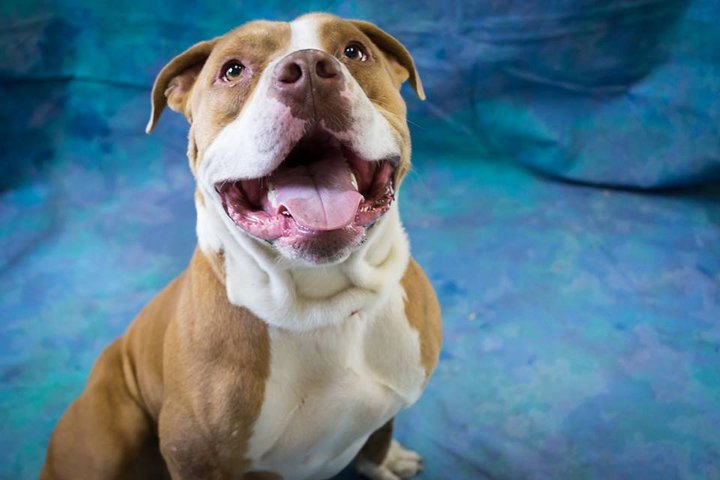 Buford came into the shelter with his buddy Jack, and now they are looking for a home together or separate. Buford is a young, muscular, handsome young guy who may look tough, but he is actually somewhat of a sensitive-marshmellow type dog. Buford would love a future adopter that plays ball with him all day, but he is also the kind of dog that would be OK with having a calm/relaxed environment as well. Buford is on the quiet side and also seems to be housebroken. If you are looking for a cuddle buddy, we think that Buford might be the dog for you! Call or come into the shelter and meet Buford (and Jack) today!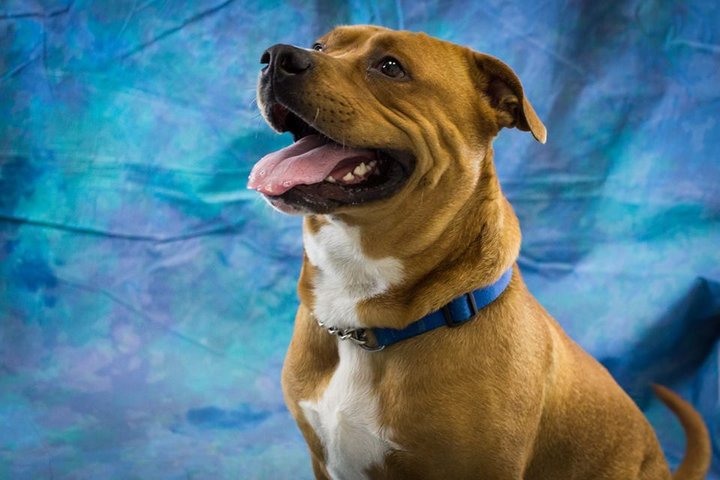 Jack came into the shelter with his friend Buford. These big boys are looking for a home together or separate. The kennel staff says that Jack is a lot like Buford in that he is also a ball dog, but also wouldn't mind being a "couch potato" for the majority of the time. Jack is very content hanging out, going for walks and meeting new dog and human friends. Jack would be ideal for a first time dog adopter, as he isn't a high maintenance dog. We honestly cannot say enough positive things about Jack (or his brother Buford). According to volunteers, "Jack is an overall very happy, good-natured fellow who can be very mellow and relaxed, but quite frisky when the opportunity arises. He's quite stocky and the extra skin around his face may indicate some Shar Pei in his background. He would profit from getting more exercise, and would be a great jogging pal, as he runs along at a steady clip. He's a very friendly guy! If he sounds like a good match for you and your family, please come to the shelter and meet him soon!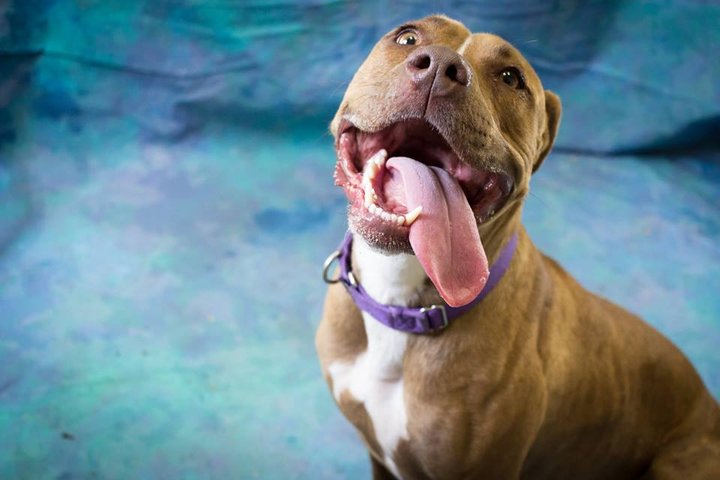 Chai is a beautiful, medium sized Pit Bull mix who is looking for a home to call her own. Ms. Chai came into the shelter as a "stray" and since then, she has blossomed into a confident and athletic girl! Chai is extremely toy and treat motivated, which makes her easy to train. She does already know basic commands such as "sit" and "down" but is eager to learn new things. What the staff noticed about Chai is that she likes other dogs, however does need a proper introduction before wanting to play. Chai is energetic and can run circles around just any person or dog she has met so far. We don't want to scare you off, as Chai does eventually calm down, but we just need to mention how full of life she is! Chai is a dog that will brighten each day and will bring much happiness to her new family. Does Chai seem like the perfect dog for you? Call or come into the shelter and meet her soon!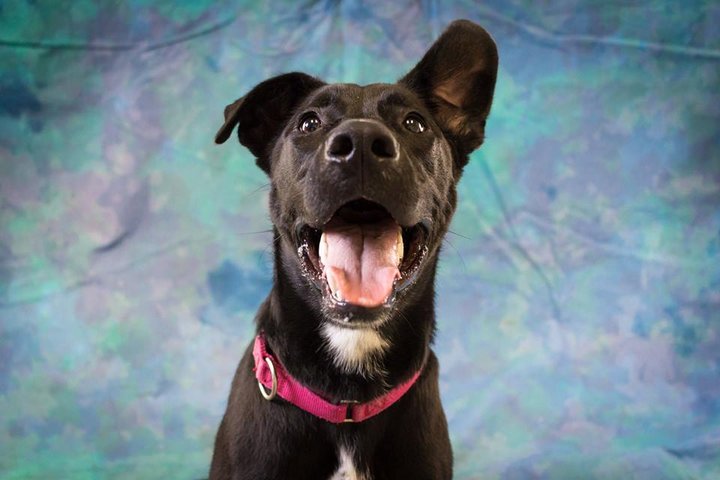 Murphy is a charming teenager Labrador mix with a beautiful sleek, black and white coat. Murphy is full of life and is currently looking for a home to call his own. Like most young dogs, Murphy is seeking a family that is willing to put in the time and effort into teaching him the ways of the world. The ideal home for Murphy would be one that has the ability to emphasize on basic obedience training. Murphy tends to learn quickly and will work towards learning new skills, especially if food is offered as a reward (Gotta love Labs!) If you are interested in meeting an active, people and dog friendly pooch, call or come into the shelter to meet Murphy today! He may be the furry friend you've been waiting for!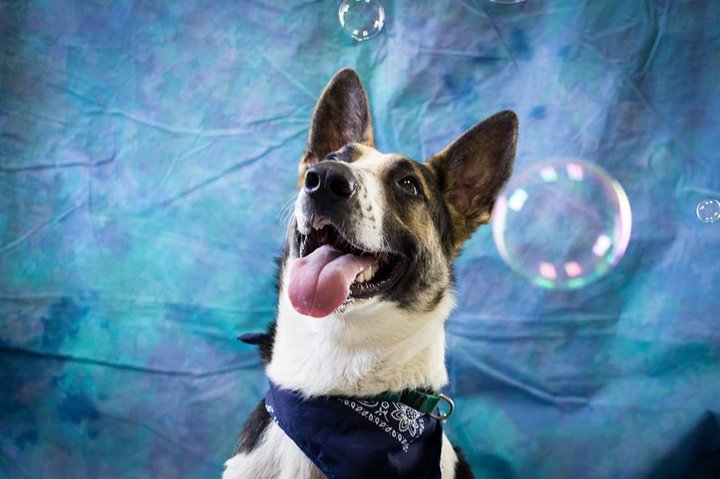 "Lil Man" is an adorable, tricolor, German Shepherd/Herding dog mix, who is medium in size. The shelter staff noticed that he was listed on Craigslist as a "free pet" before he landed in the shelter. The former owner of this dog listed him on Craigslist as being only 9 months old and friendly with with children and other pets. The former owner also mentioned that "Lil Man" bonds with his people so hard that he may have some separation anxiety. What that means for any potential adopter is extra training may be necessary to get "Lil man" adjusted to their lifestyle. What would be ideal for "Lil man" is if he had his future adopters had the ability to take him along on adventures, as well as perhaps have other animal play mates for him to keep occupied. This overgrown puppy learns quickly and would make a great addition to an adopter that is active outdoors. If you are wanting to meet "Lil man" come on by and meet him today!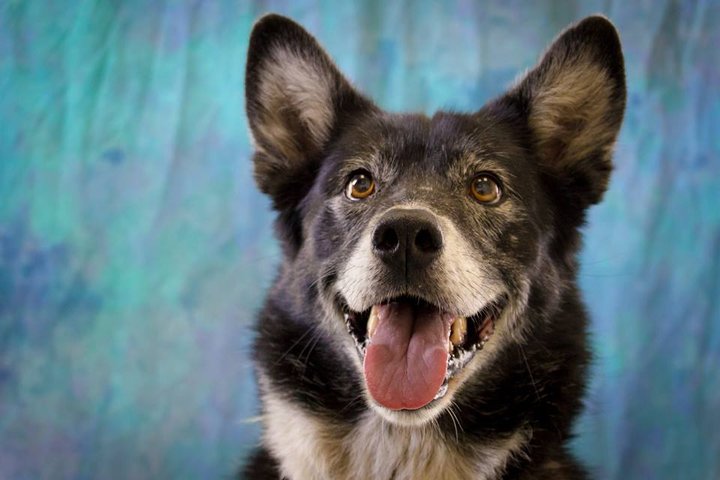 Coco is a sweet senior girl that was brought into the shelter with two other dogs (Jojo and Rolo). These three fur kids were brought into the shelter from Ettersburg from a sad, owner-known situation and are now looking for a new home together or separate. As of now, Coco appears healthy and ready for her next adventure! The staff reports that Coco is still very playful and would most likely do well in a quiet or active home. Due to Coco's assumed breed, the staff recommends that the future adopter, slowly and properly introduces her to small critters in the home (cats and/or chickens, etc.) as her breeding (Husky) suggests a possible prey drive instinct. If you are interested in meeting Coco or her friends, please come into the shelter and meet her soon!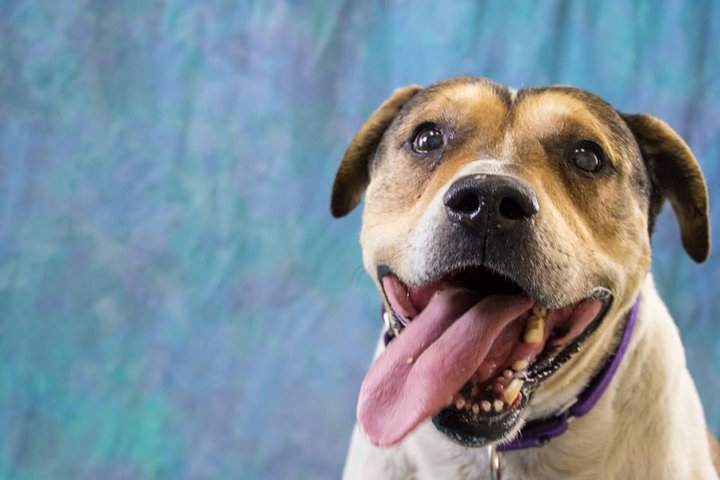 Russel is a lovely, medium sized, older dog looking for a quiet home to retire in. The shelter guessed his primary breed to be Pit Bull, however when you meet him, his color and some of his features almost resemble that of a hound. Though Russel has a low energy vibe that most older dogs project, the staff reports that Russel still really enjoys his play time outside with toys! The staff also said that Russel appears housebroken and truly excited when he meets new human friends. If you are looking for a relaxed dog who is full of life and love, please come and meet Russel today! We know he'd love to meet you!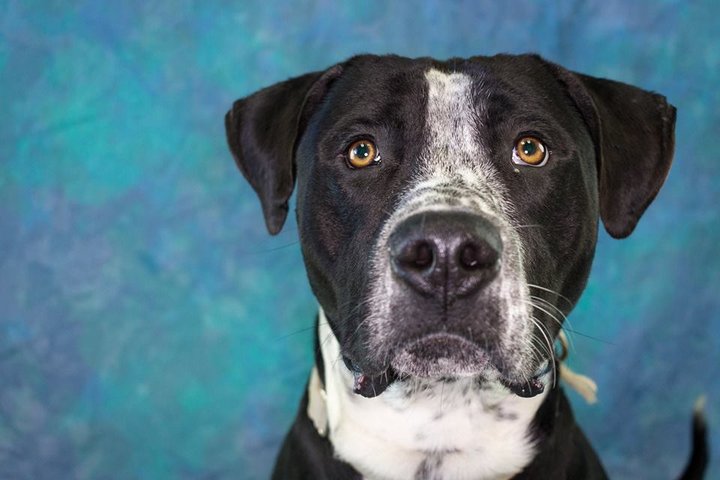 Quincy is a sweet boy who loves to play ball and run around in the pen! He is also eager to get love from people and has the sweetest face. Come meet beautiful Quincy today!
Blush is a pretty mini-Shepherd with soft sable fur and a nice compact size. Though she seems agitated to be cooped up in her kennel with all the ambient noise, she walks well on a leash and calms right down when she is outside. She sits proudly on command when offered a treat. She likes to play ball in the playpen and is good at retrieving and returning the ball. She really wants to move on quickly to a normal life!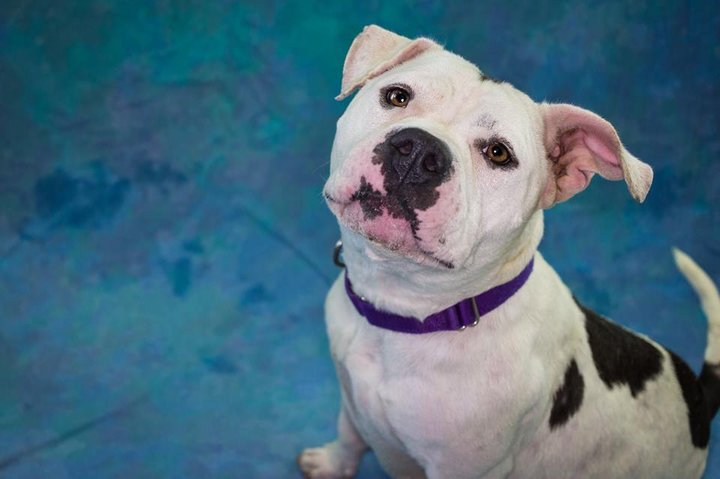 Diamond is a very sweet and good-natured girl with excellent manners. She is wonderful on the leash, walking without any pulling or drama. She knows some commands and is eager to please. She's a nice compact size, and has an endearing habit of grumbling gently when she sits down.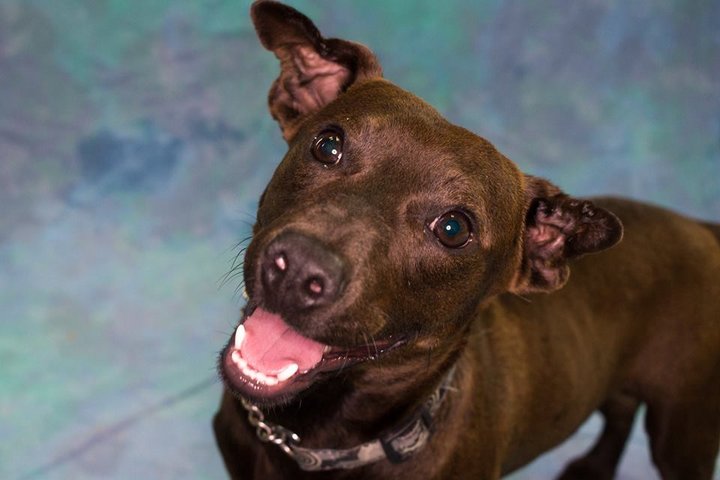 Bear is an absolute sweetheart! He loved playing with this old kennel-mate, Athena, as well as chasing balls and running back to climb in your lap and cuddle! Bear loves people and wants to please, come meet Bear today and watch him melt your heart.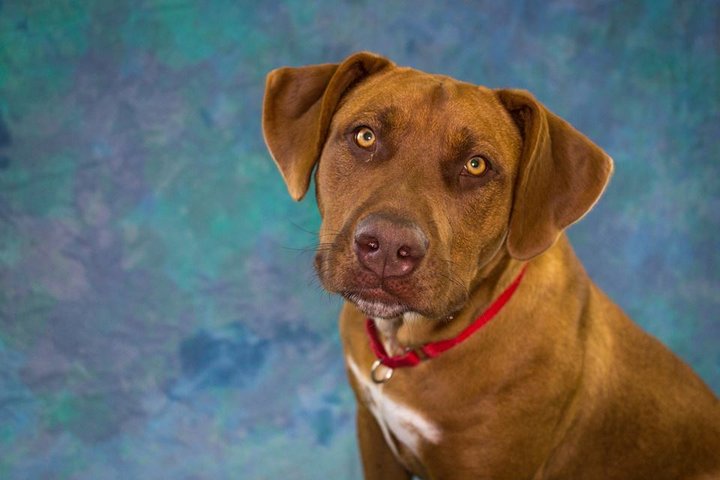 Penny has a beautiful, soft lustrous copper coat and is the picture of young health! She has the loose-jointed saunter as well as the eager nose of a hound dog. She is a little uncertain about new things and has a little bit of shyness, but she is gentle and observant. She is fairly good-sized, but has a little more growing to do to catch up to her feet! She is a real beauty and has very good leash manners.