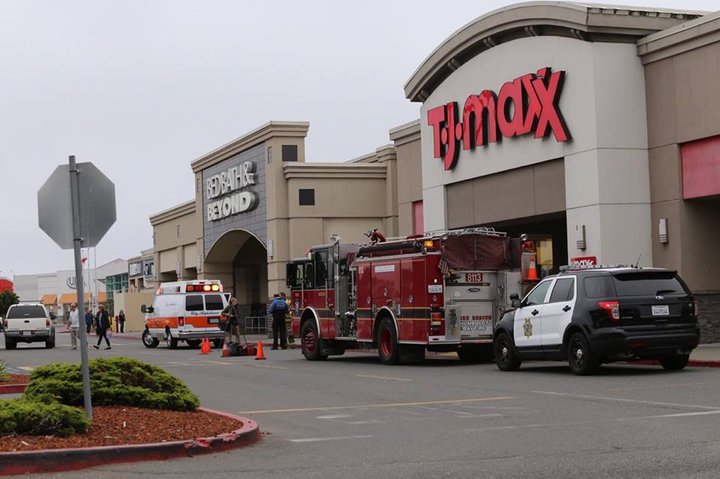 Photo by Andrew Goff.
A pedestrian was taken to the hospital via ambulance after being struck by a vehicle in the Bayshore Mall parking lot moments ago.
Outpost reporter Andrew Goff was told by EPD officer Stephen Linfoot on scene that the victim was conscious, but in obvious pain as they were loaded into the ambulance.
The vehicle in question is reported to be a Toyota SUV with Washington plates.
No other information is available at this time.