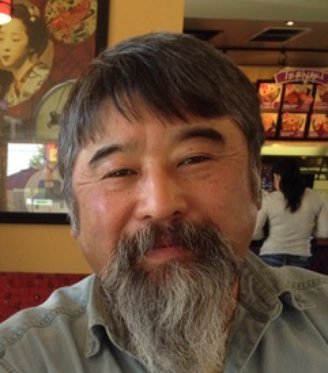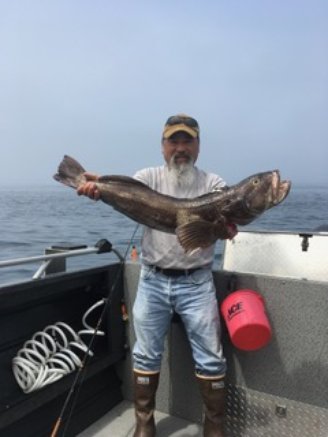 Alan Shawn Hisatomi — beloved father, son, brother and uncle — passed away suddenly on Thursday, Aug. 24, 2017, in Eureka, at the age of 61.
Shawn is survived by his son, Matthew Hisatomi (Eureka); mother, Rose Hisatomi (Cupertino); sister Randy Morin and her husband, Greg (Gilroy); brother, Ty Hisatomi and his wife Lauren, (Ashland, Ore.); and sister Mindy Friess and her husband, Phil (Torrance, Calif.) Shawn also leaves behind his niece, Natalie Friess (Fitchburg, Wisc.) and nephew, Danny Friess (Torrance, Calif.) Shawn was preceded in death by his father, Sets Hisatomi. Shawn is also survived by numerous aunts, uncles and 33 first cousins, as he had a very large extended family. He also leaves behind many childhood and lifelong friends whom he maintained contact with for most of his life.
Shawn was the grandson of early Japanese immigrants who settled and lived in the farming communities of San Luis Obispo, Watsonville, Lodi and Santa Clara.
Shawn was born in San Jose and spent most of his early years growing up in Cupertino. He attended public schools in Cupertino, graduated from Cupertino High and attended DeAnza College. After high school he found work with Trusscom Corporation building roofing trusses for new housing in the Santa Clara Valley. During this time he also began spending time in the June Lake/Mammoth areas of the eastern Sierras. It was there that he learned his early skills of trout fishing and reading creeks, which would become his lifelong passion.
In the early 80s he moved to Honeydew, along California's Lost Coast. Shawn developed lifelong friendships and connections in his early years in the Mattole, working on ranches and farms in the area. He moved to Eureka and he found work as a finishing carpenter restoring interiors of many of the city's residential Victorians. Shawn was later employed with the City of Eureka in the Public Works Department, where he worked for the past 27 years as a certified water treatment operator.
Shawn had many interests, including fishing, backpacking, music, Warrior basketball and politics. He was self-taught in many things and knew so much about almost everything. His true passion was fishing, and he found boundless enjoyment and satisfaction in being on the water or near a stream, casting out with the goal of always catching that elusive big one with his state-of-the-art fishing gear. He could engage in lively conversation and always shared his ardent opinions while trying to initiate a friendly debate. Shawn had a bigger-than-life personality with a boisterous laugh, quick wit and a sense of humor we will never forget. He will be missed by many and his endearing spirit will remain with all who knew him.
Shawn's family will be hosting a Celebration of his Life at 1 p.m. Sunday, September 17, 2017 at the Wharfinger Building at the Eureka Public Marina. In lieu of flowers the family requests that you consider donating to The Mattole Restoration Council, Trout Unlimited or a charity of your choice in Shawn's honor.
###

The obituary above was submitted by Shawn Hisatomi's family. The Lost Coast Outpost runs obituaries of Humboldt County residents at no charge. See guidelines here.