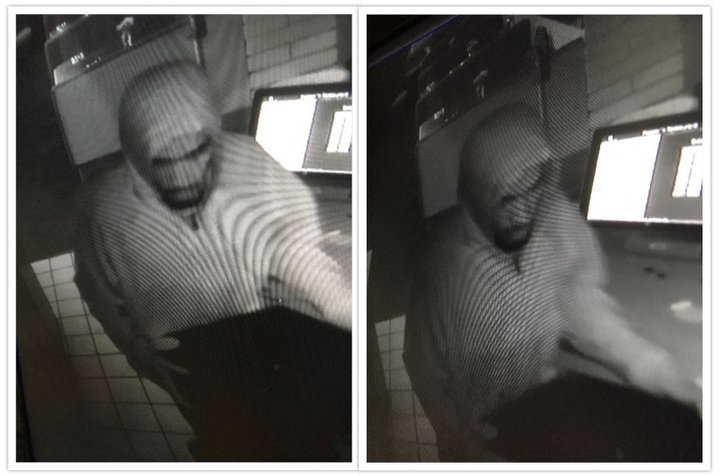 Fortuna Police Department press release:
On April 20th at approximately 9:34 a.m., Officers with the Fortuna Police Department responded to restaurant located in the 700 block of South Fortuna Boulevard for the report of a Burglary.

Officers arrived on scene and learned that a male subject wearing a hoodie and jeans entered the business in the early morning hours of 4/20/2018. The subject left with the front cash box with an undisclosed amount of cash inside.

The Fortuna Police Department is asking for assistance in identifying the suspect. The following photographs were taken from the business security camera footage.

Anyone with information about the case is asked to call the Fortuna Police Department at 707-725-7550, or call our anonymous crime reporting line at 1-800-78-CRIME or submit a tip online at www.wetip.com.