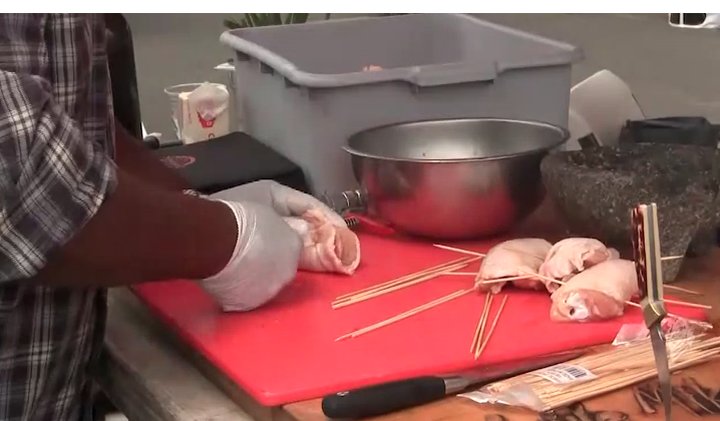 The Southside Mike's Bar-B-Que food truck that often sets up shop in Old Town Eureka, has been temporarily closed by the Humboldt County Department of Health and Human Services after the truck's sink did not meet hot water standards.
According the health inspection report, the truck's faucet reached a maximum temperature of 97 degrees, short of the 120 degrees required by state code.
The inspector also noted that cuts of pork found in the fridge measured at temperatures between 46 and 48 degrees, several degrees warmer than the 41 degrees required for proper sanitary conditions. The pork was thrown away.
Southside Mike's Bar-B-Que will remain closed until the truck is capable of producing hot water at a minimum of 120 degrees.