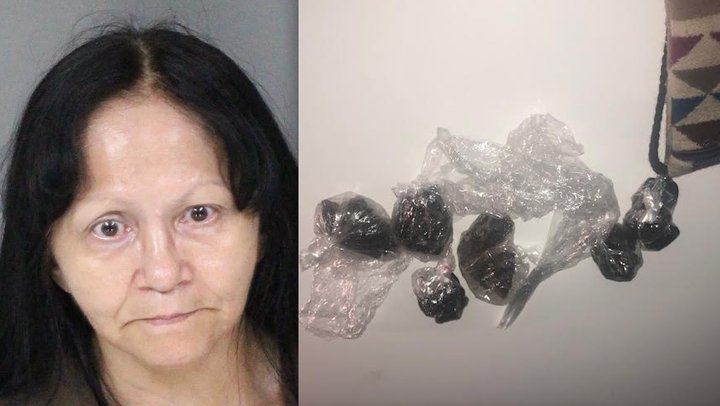 Humboldt County Drug Task Force press release:
On August 11, 2018, at approximately 12:15 a.m., Special Agents with the Humboldt County Drug Task Force conducted a traffic stop on a vehicle at Hwy. 299 and North Bank Road, McKinleyville. The driver of the vehicle was identified as Hoopa resident, Candis Nadine Hostler (aka Candis Surber). Agents previously received information that Hostler is one of the main heroin suppliers to the Hoopa Valley.

Agents placed Hostler under arrest for Vehicle Code violations. During a search of Hostler's vehicle, agents located approximately 6 ounces of suspected heroin that was packaged for sales.

Hostler was subsequently transported to the Humboldt County Correctional Facility where she was booked for possession of a controlled substance for sales, transportation of a controlled substance, and driving unlicensed.

Anyone with information related to this investigation or other narcotics related crimes are encouraged to call the Humboldt County Drug Task Force at 707-444-8095 or the Humboldt County Sheriff's Office Tip Line at 707-268-2539.