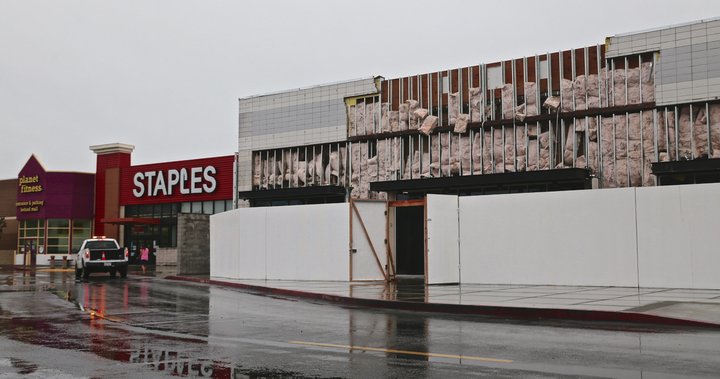 We'll all soon have another immediate, low-priced clothing store option at our fingertips. Old Navy is coming back to Humboldt.
City of Eureka Development Services Director Rob Holmlund confirmed to the Outpost today that the Gap-owned family fashion retail giant has submitted permits to set up shop in the former husk of Sports Authority in the Bayshore Mall. Construction crews have already begun demolition and remodel work in the street-facing location.
Longtime Humboldt County residents will remember the Bayshore Mall's old Old Navy which occupied space near the mall's core from the mid-'90s until its closing in 2009.
The Old Navy brand has been receiving a push from its handlers lately. Earlier this year Gap announced that it planned to open more than 60 Old Navy stores even as it closed some of its Gap and Banana Republic stores. There are now over 1,000 Old Navy locations in the U.S.
There's no official word yet on an opening date for new Old Navy, but early 2019 seems like a reasonably safe bet.