We absolutely must give our weed-loving friends and family classy cannabis gifts this season. We must!

Why? Because we can. We live in California. Recreational weed is legal. As Californians, we can walk into a dispensary or hit up a delivery service to buy weed — topicals, tinctures, vape pens and cartridges, edibles and concentrates. These products are all lab tested and labeled with potency. This is not the norm in most of the world.
'Tis the giving season! It's the perfect time to flex our rights and buy some thoughtful cannabis gifts that may be new, different and exciting for your loved ones.
Here is some cannabis gift-giving inspo to get you fired up. Disclaimer: Check in with the listed dispensaries to make sure the product you want is available!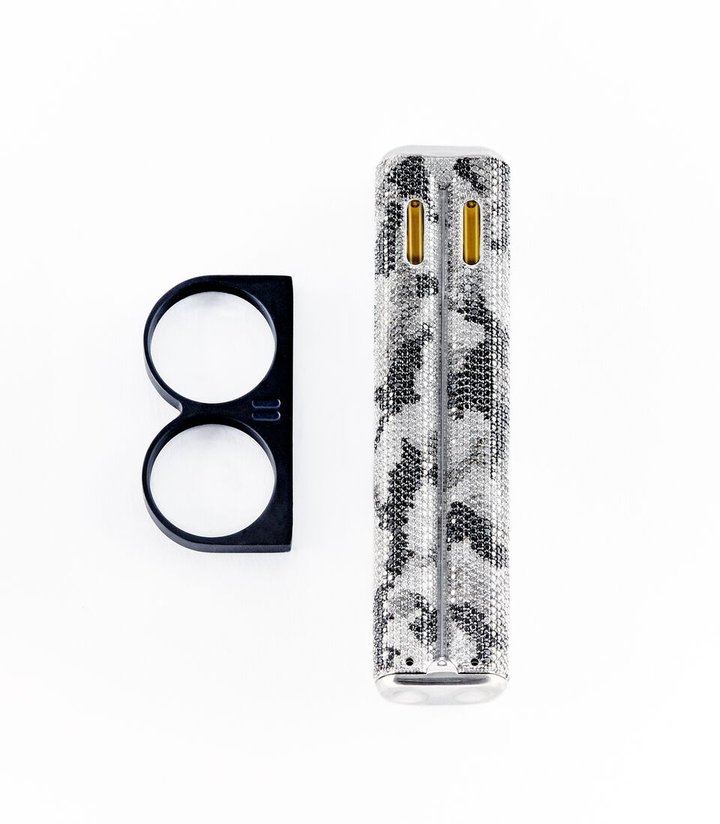 The Ultimate Stocking Stuffer — The Double Barrel 21 Carat Diamond-Encrusted Vaporizer
Double Barrel vaporizers feature a dual-oil chamber, so you can mix and match oil blends to create custom combos. Their $100 products are available at dispensaries all over the state, including Revolution Emporium and Kure Wellness in Ukiah and the Humboldt Patient Resource Center (HPRC) in Arcata.
But if you want to go big — and I mean like, HUGE— go for the Diamond Double Barrel, their "most provocative, head-turning product yet." According to an Oct. 15 press release, this a luxurious $100,000 cannabis vaporizer is "encrusted with pavé-laid diamonds" and made with more than 3 grams of solid white gold. Plus, it has a camo exterior, perfect for the "sophisticated-yet-overlooked" NorCal cannabis connoisseur.
The diamond devices are custom-made. Email hi@doublebarrel.com to order.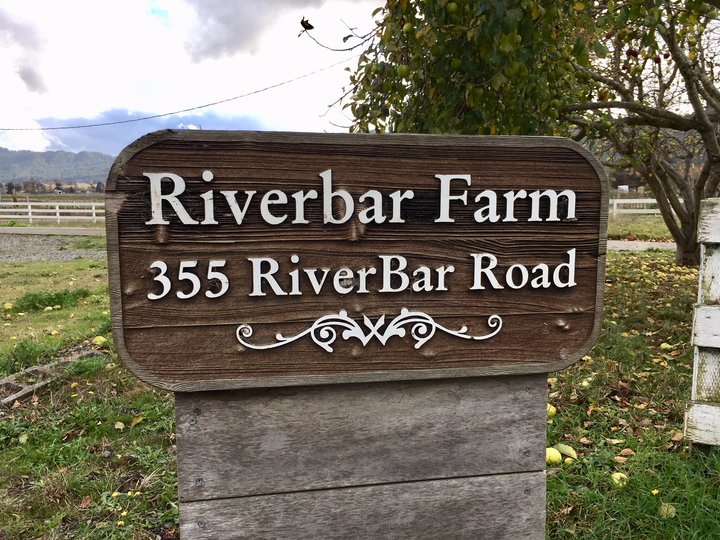 The Cannabis Getaway — Riverbar Pharms off Highway 36
A stay at Humboldt County's first cannabis friendly bed-and-breakfast is a hip gift for an out of town friend or family member that wants to experience the best of what Humboldt has to offer. At Riverbar Pharms, cannabis consumption is allowed onsite. BnB staff will facilitate delivery of cannabis products from a licensed dispensary service, or guests are welcome to bring their own. It's a chic no stress vacay experience à la super comfy 1904 Victorian farmhouse.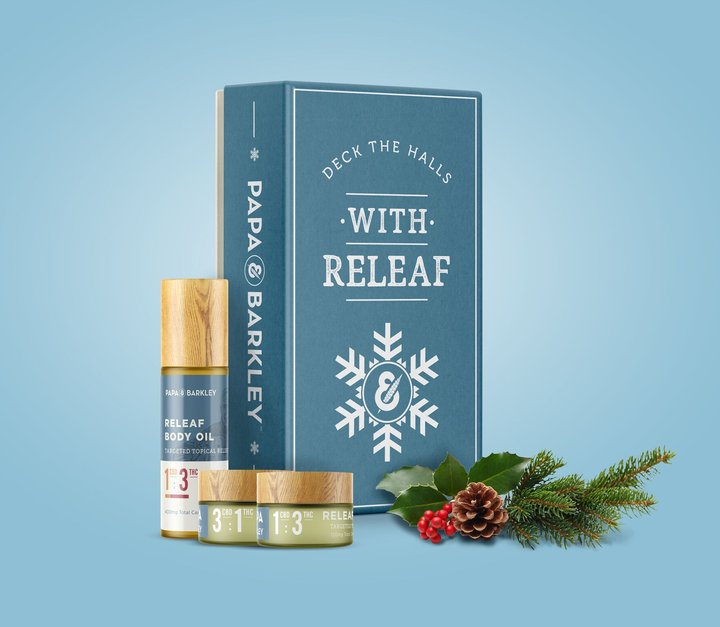 Best for the Body — Papa and Barkley Releaf Balm
Papa and Barkley's Releaf Balm is a whole plant, terpene rich topical product that can be used liberally wherever you have pain. This is a non-psychoactive product, so you get the healing benefits of cannabinoids without getting high. Their holiday kit comes with two versions of the balm plus body oil.
Papa and Barkley products are available at Ecocann in Eureka, the HPRC and The Heart of Humboldt in Arcata, and Satori Wellness in McKinleyville.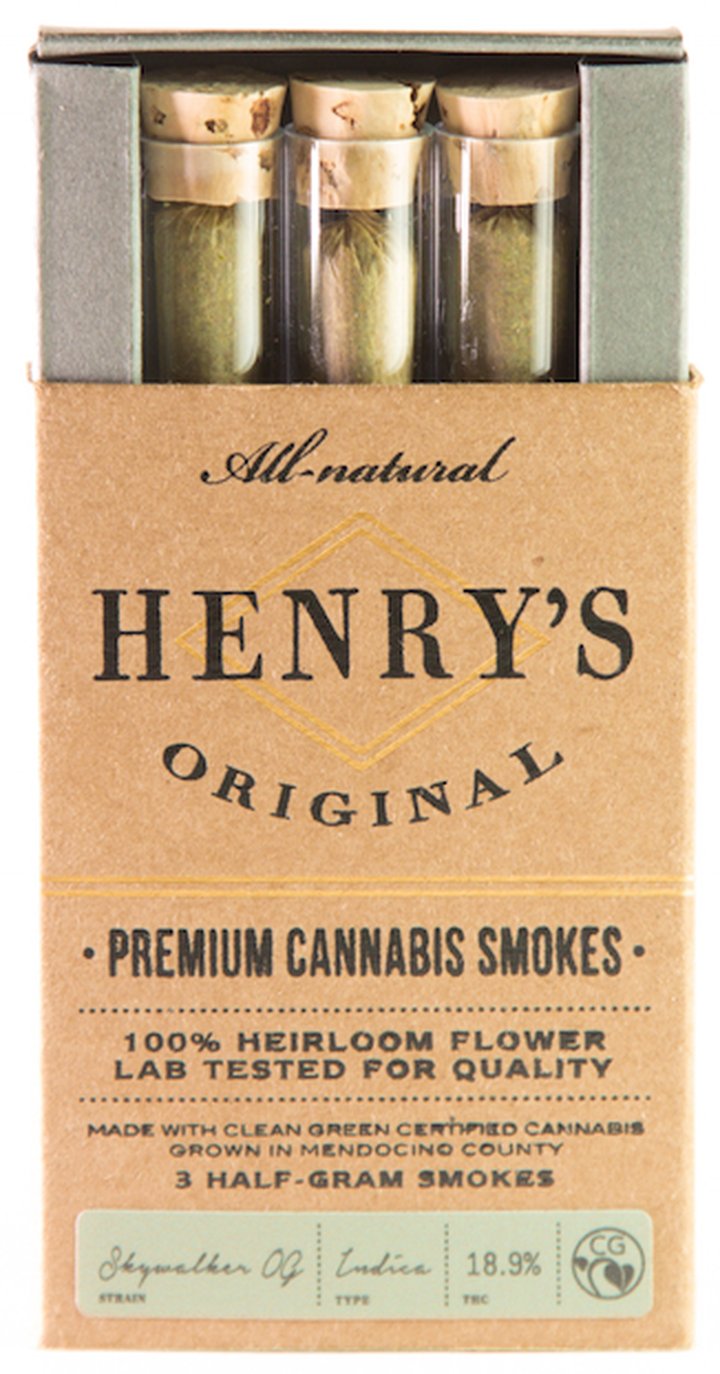 Classic Prerolls — Henry's Original
Henry's Original prerolls are made with Clean Green Certified cannabis grown in Mendocino County. They offer both THC- and CBD-dominant preroll products in classy packaging, a fitting gift for the folks in your life that just looove smoking joints.
Henry's Original products are available at Satori Wellness in Mckinleyville, the One Log House at the Humboldt-Mendo county line, The Leonard Moore Cooperative in the town of Mendocino and Sundialed in Ukiah.
(BTW, there's a big investment/strategic partnership on the horizon for Henry's Original. Read the Nov. 22 press release here: Origin House Partners with Mendocino Cannabis Brand, Henry's Original, To Offer Strategic Investment and Innovative Brand Acceleration.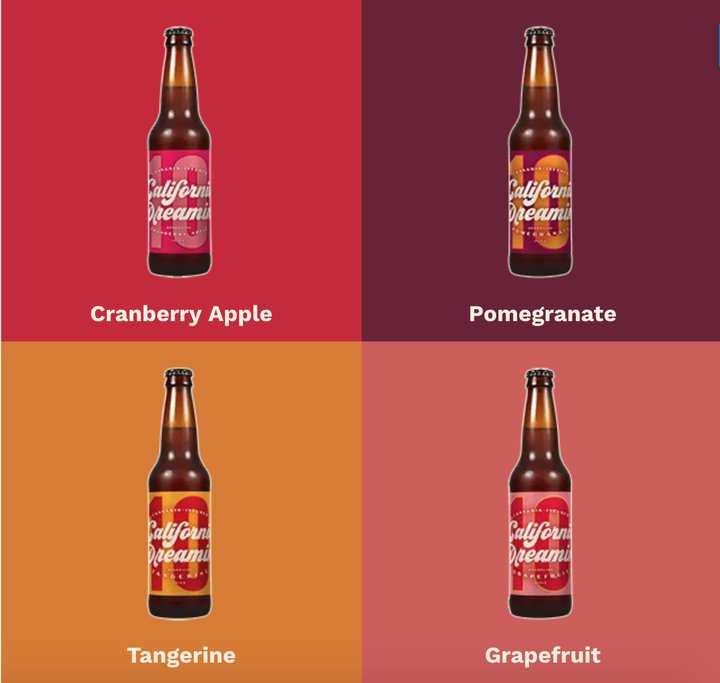 Edibles for One and All — Bhang Chocolates and California Dreamin' Sodas
You can't go wrong with modern, legal edible products. They are clearly labeled with THC/CBD content and serving sizes, and there are plenty of high quality brands to choose from. Bhang's Ice Chocolate bar is flavored with natural peppermint oils and infused with 100 mg of THC (10 servings!), and it's made with fair trade cacao. Shop Bhang at the Heart of Humboldt in Arcata and The Leonard Moore Cooperative in Mendocino.
Another fun edible option is the California Dreamin' soda line, made with fruit juice, spring water, cannabis and carbonation. Each bottle contains 10 mg THC, nothing too crazy, but enough to pack a decent buzz. Stock your fridge for those cannabis-loving holiday guests, and make their holiday dreams come true. Available at Satori Wellness in McKinleyville and HPRC in Arcata.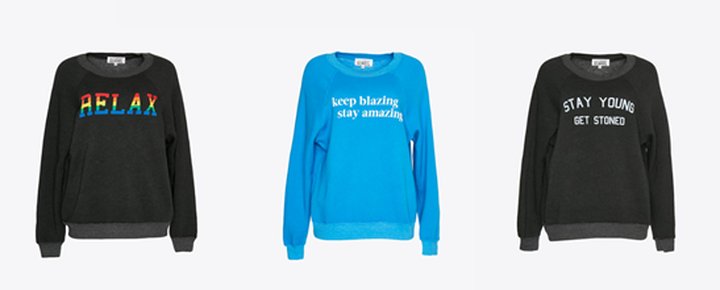 Ganja Gear Just Because — Saturday School
The Saturday School line of sweatshirts and t-shirts features retro graphics and light hearted catch phrases like "Keep Blazing Stay Amazing" and "Stay Young Get Stoned." Their gear is perfect for millenials that want to rep pre-millenial cool kid vibes. Order online.
Stoney Greetings with Style — KushKards
KushKards are cute, quirky greeting cards for the cannabis enthusiast, each card specially made with a place to hold a preroll and a reusable match strike. Find them in Eureka at Stuff N Things.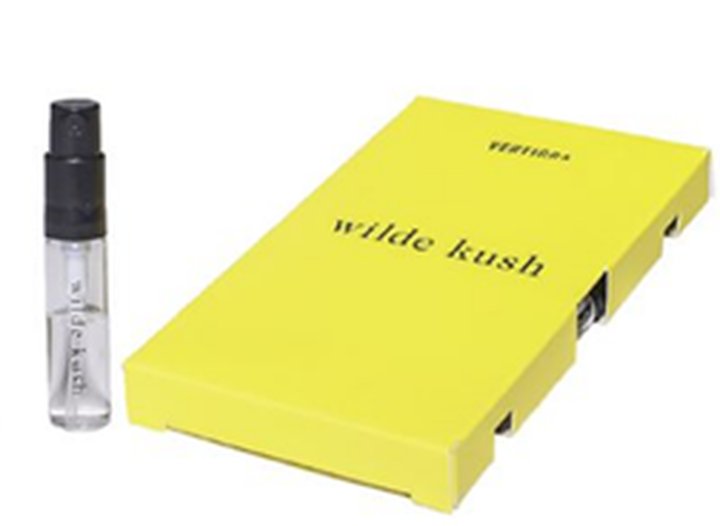 Eau de Cannabis — Wild Vertigga's Wilde Kush Perfume
Isreal-based Wilde Vertigga says the cannabis aroma in their Wilde Kush perfume is based on the Afghan Kush strain, which has "an earthy scent with hints of sandalwood, pine, and lemon." It's the perfect product to test the noses of Emerald Triangle cannabis aficionados: "Yes, there is eau de cannabis in my perfume, but do you know what strain?" Wilde Vertigga also offers a clothing line featuring asymmetrical hemlines. Order online.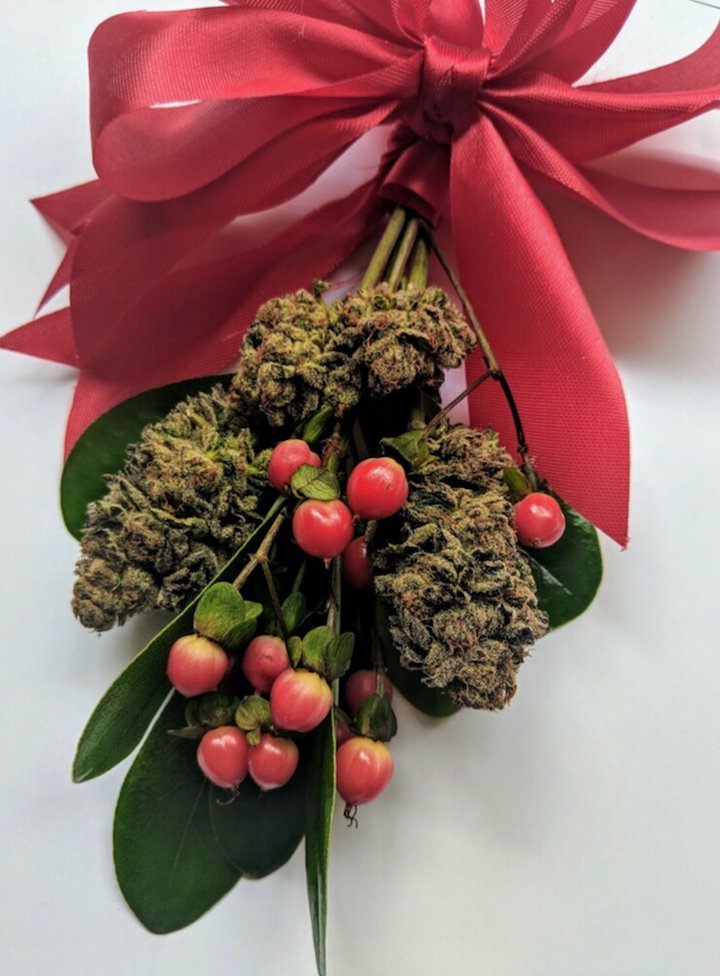 DIY Vibes — A Homemade Cannabis Bouquet
Let's just say you have access to bulk untrimmed weed, some how, some way. (Stranger things have happened in HumCo.) Clean up some buds, but leave plenty of stem. Then get some inspiration from Lowell Herb Co., Flowers on Flowers or Mistletoke from Zoma Cannabis (which is a limited product only available in Los Angeles). You will do beautiful things when you pair those nugs with some flora, and there is no better gift than a handmade bouquet.
Now go forth and make your loved ones happy this holiday season. And be sure to eat, consume cannabis responsibly and be merry!