PREVIOUSLY:
###
From the Mendocino County Sheriff's Office: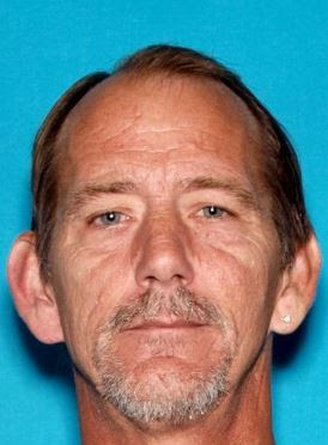 On November 28th a forensic odontologist was able to make a positive identification of the decedent in this case. The decedent was identified as the registered owner of the vehicle, 58 year old Edward Pinckney, of Eureka CA. Family members, of the decedent, related that Edward had been exhibiting what was described as signs of mental health problems in the last few weeks of his life.

Mendocino County Sheriff's Detectives re-interviewed an original witness. It was previously thought that a suspect was "seen fleeing from the scene" onto a private logging road. The Detectives since clarified with the witness that no one was seen running down a logging road and the man, who's leg was on fire, was last seen behind the van where the witness lost sight of him. Investigators now believe this man was actually the decedent and that he re-entered the van prior to his death.

The decedent's cause of death is still under investigation as there are forensics tests being completed, the results of which are not yet known. However, investigators now believe homicide is no longer a likely scenario in this case. Investigators do not believe the witness mislead investigators and has been cooperating fully in this investigation.