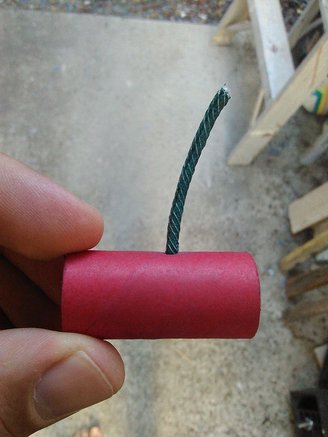 A four-year-old boy suffered severe injuries to his hands and face this afternoon in Hoopa when an M-80-type firecracker exploded unexpectedly, according to the Two Rivers Tribune.

The Hoopa Valley Tribal Police responded to a call on Grasshopper Lane around 12:46 p.m. An ambulance took the boy to Berry Summit, where he was transferred into an air ambulance bound for the U.C. Davis Medical Center, according to the Tribune.
We'll update if we hear more about the incident or the child's condition.