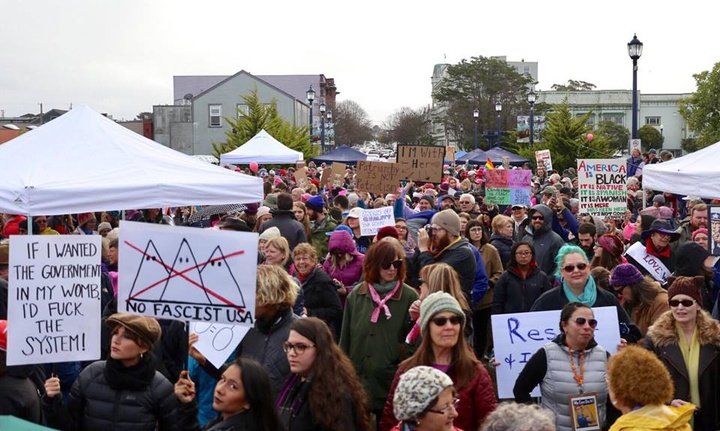 The cancelation of the the 2019 Humboldt County Women's March has been picked up by the mainstream media after a statement issued by the local chapter on Friday used the phrase "overwhelmingly white."

Fox News, The Washington Post and Newsweek all reported on the story this weekend, possibly misinterpreting the statement as suggesting that the Humboldt County Women's March was cancelled because of a lack of diversity among marchers.
However, the statement can also be interpreted to mean that the event was canceled because the organizers themselves were "overwhelmingly white," and did not properly represent all voices of the Humboldt community.
"The local organizers are continuing to meet and discuss how to broaden representation in the organizing committee to create an event that represents and supports peoples who live here in Humboldt [emphasis added]," a paragraph of the statement reads. "Up to this point, the participants have been overwhelmingly white, lacking representation from several perspectives in our community."
The Outpost reached out to local Women's March spokesperson Allison Edrington to clear up any confusion about the statement but she did not immediately respond.
The statement has also sparked some jabs between Fox News host Tomi Lahren and the Women's March's Los Angeles chapter, after Lahren inaccurately Tweeted that the L.A. march was canceled for being "too white."
LA women's march cancelled for being "too white." Hahaha nothing better than watching the social justice warriors eat their own! Keep trying to out play your victim cards, losers!

— Tomi Lahren (@TomiLahren) December 30, 2018
"A geography lesson is in order Eureka is not L.A. , thanks for playing," Women's March L.A. tweeted in response to Lahren.
The Washington Post also seemingly threw in a subtle jab at Humboldt's march organizers, reporting that our local group "does not appear to be an official California chapter of the Women's March."
As of now, the local chapter is discussing holding a replacement event in March to celebrate International Women's Day.