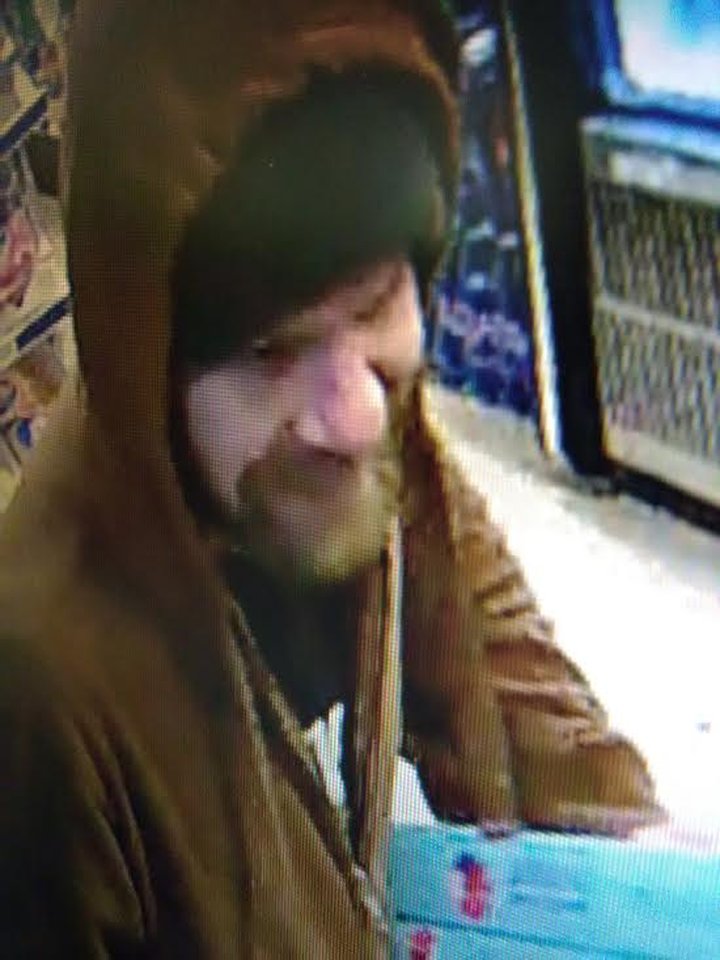 Humboldt County Sheriff's Office press release:
The Humboldt County Sheriff's Office needs your help identifying the suspect of an armed robbery in Willow Creek.

On Feb. 18, 2018, at about 4:30 p.m., Humboldt County sheriff's deputies were dispatched to the Patriot Gas Station in Willow Creek for the report of a robbery.

According to the business, a male suspect stole beer from the store at gunpoint. The suspect reportedly fled the scene in a blue or green Subaru wagon with a donut tire.

The suspect is described as a white male adult, 30-35 years old, approximately 6 feet tall and 160-170 pounds, with a brown goatee and tattoos across the knuckles of one of his hands.

Anyone with information regarding the identity of the suspect or related criminal activity is encouraged to call the Sheriff's Office at (707) 445-7251 or the Sheriff's Office Crime Tip line at (707) 268-2539.