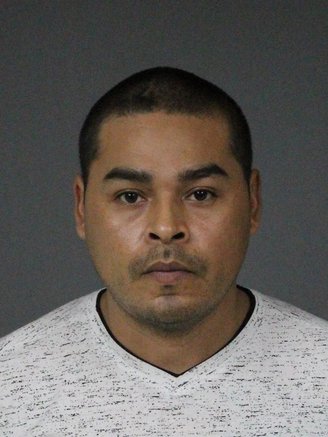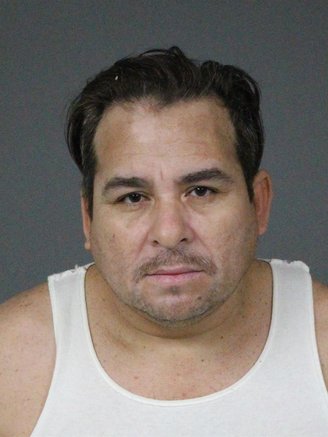 From the Humboldt County Drug Task Force:
On Monday, February 26th, 2018, the Humboldt County Drug Task Force with assistance from the Humboldt County Sheriff's Office, District Attorney's Office K9 Unit, Eureka Police Department POP Unit, Fortuna Police POP Officer, and the United States Forest Service K9 Unit, served warrants at three locations and seized nearly 6 pounds of heroin. The warrants included locations on Alpha Street in Eureka, Pine Street in Eureka and Rohnerville Road in Fortuna. After a month-long investigation Agents obtained a warrant for the locations and associated vehicles with the heroin distribution ring.

At approximately 1430 hours on the 26th, Agents conducted a traffic stop on US 101 near Humboldt Hill. Agents arrested Nestor Omar Valenzuela who was known to be involved in distribution of heroin. Inside the vehicle Agents found a special fabricated hidden compartment that contained approximately 13 ounces of black tar heroin packaged for sales. Agents were assisted by US Forest Service K9 that alerted on the vehicle during the traffic stop.

Agents served a warrant in the 3800 block of Rohnerville Road and found nearly 2 pounds of raw tar heroin and over 1 pound of packaged heroin. Agents found the kitchen of the apartment was being used to cut and process the raw heroin and prepare it for distribution. Agents found scales, cutting agents, packaging material and related cooking utensils. Agents arrested Juan Jose Garcia-Barraza who was found inside the apartment and was known by Agents to be associated with distribution of heroin.

At the Fortuna location Agents searched 2 vehicles that were listed on the warrant and both contained specially fabricated hidden compartments.

Agents served a warrant in the 600 Block of Alpha Street and found over 1 pound of tar heroin packaged for sale. Agents also recovered scales, packaging material and items associated with distribution of heroin inside this location.

Agents also located nearly $40,000 in US Currency at the various locations that was seized for asset forfeiture.