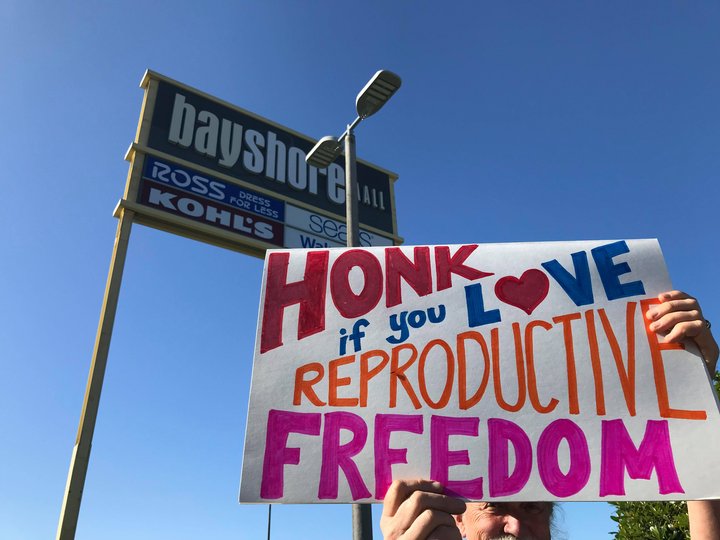 Mall-goers could get all sorts of free medical help at this year's Health, Wellness & Resource Fair put on by St. Joseph Health today: flu shots, blood pressure checkups, cholesterol tests. But if they wanted free condoms, they'd have to take it outside.
Reproductive-rights activists held up signs and passed out condoms along Broadway Street outside the Bayshore Mall this afternoon to protest St. Joseph Health's decision to exclude Planned Parenthood from the event — the latest in St. Joe's ongoing crusade against condoms.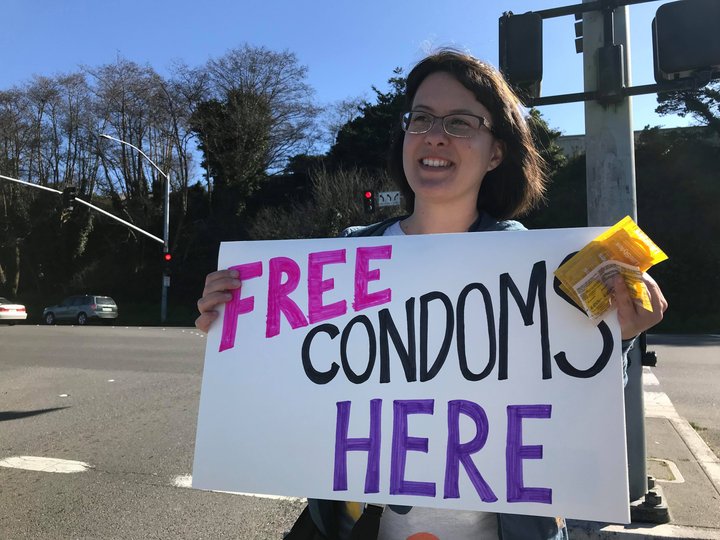 Community member Tamara McFarland, who organized the protest through the Facebook group "Tell St. Joe's - Reproductive Rights Matter!" told the Outpost on scene that she only learned about the issue yesterday morning but was still able to rally together a few dozen demonstrators.
"They've disinvited Planned Parenthood for about the last six or seven years, and it struck me as really wrong. So I though I'd try to pull something together," McFarland said. "We're here today to protest the consolidation of corporate power in the local healthcare scene. I don't think that it's good for patients to have their options limited in this way."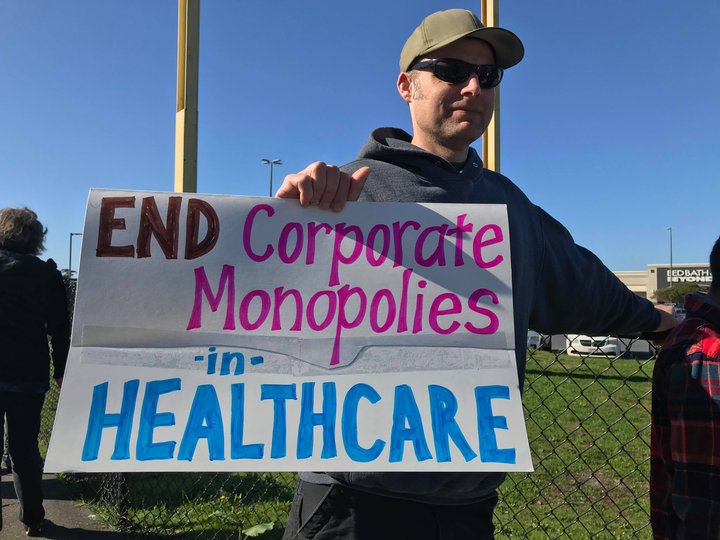 Protestor Martha Johnson said she believed it was wrong for health care providers to limit patients' reproductive decisions.
"They won't even let other health providers hand out condoms in there; it's ridiculous," Johnson said. "St. Joe's is the largest healthcare provider for hundreds of miles and it's really against human rights that they don't perform vasectomies or tubal ligations at their hospitals, let alone an abortion. It's against our legal civil rights that they're making religious decision about out healthcare."