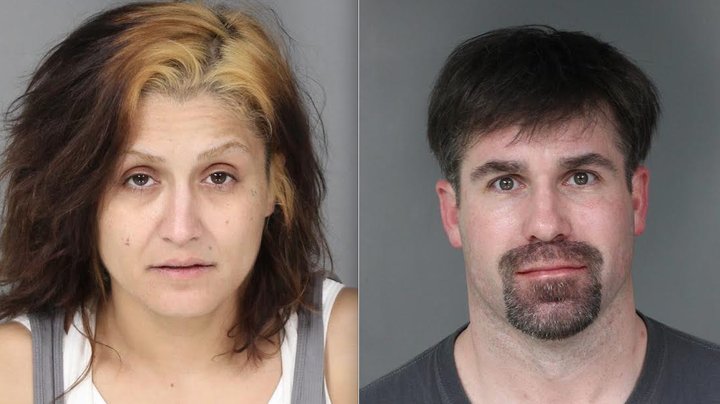 Eureka Police Department press release:

On February 6, 2018, at about 2:00 p.m., the Eureka Police Department received information that a reported stolen Ford sedan was parked at the Sequoia Park Duck Pond and occupied by several people. It was also reported that the occupants were exchanging items with the occupants of a parked Toyota Prius.

Officers arrived on scene and got into position. As officers made contact with the stolen sedan, the driver of the Prius attempted to drive out of the duck pond the wrong way. Ultimately, officers conducted high risk stops on both vehicles and detained all occupants without further incident.

Inside of the stolen sedan, officers located 4 pounds of processed cannabis. It was determined the occupants of the stolen sedan were attempting to sell cannabis to the occupants of the Prius.

35 year old Eureka resident, Vanisa George, was arrested for vehicle theft, probation violation, and on a warrant for possession of a stolen vehicle. 39 year old Eureka resident, Kevin Anderton, was arrested for possession of cannabis for sales. All other occupants were released. The stolen sedan was released to the registered owner and the Prius was impounded for expired registration.