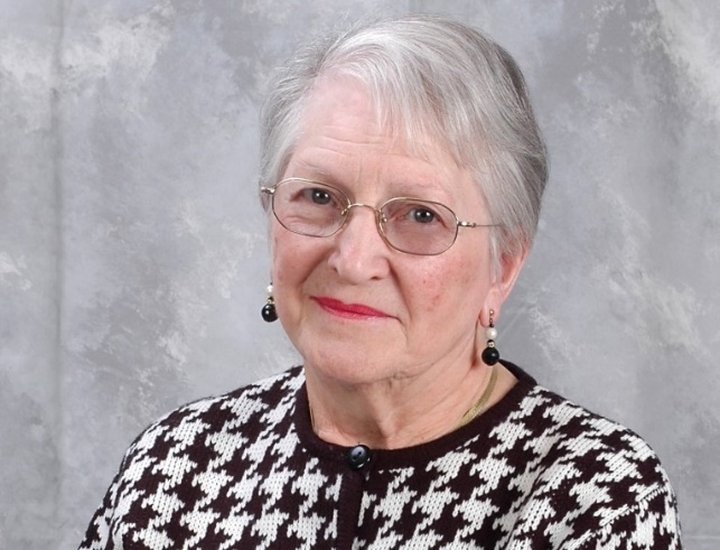 Our Dear Sister-in-Christ, Della (June) Crockett, was born in Ottawa, Kansas on June 3, 1927. June passed away, at the age of 90, on January 28, 2018.

June and her husband, Dale, moved to Eureka to raise their sons. Sadly their four boys have all passed away; Rickie only days old, Darrell in 1978, Mike in July 2017 and Randy in September 2017. As Dale's health declined, due to diabetes and dialysis, June became her husband's full-time care giver, for 17 years, until his death in 1990. She leaves behind Mike's children, grandson Chad his wife, Heather; granddaughter Tawni, husband Joe, and six great-grandchildren.
June was a kind and gentle woman. She had a good sense humor and could be quick with a comeback. She enjoyed sharing memories of her life in Kansas and her boys growing up in Eureka. She loved to cook, and read; but by far her most favorite things to do was to eat her evening ice cream treat and watch The Steve Harvey Show, Family Feud, Dancing With The Stars.
June was a long serving member of the Eureka Church of the Nazarene. For at least two decades, 20 years, on Sunday mornings, you would find her and Georgina Moore teaching Sunday School to our children, sharing God's word and Jesus' love with them.
With Randy too ill to care for her, many of our church ladies were there to help with June's care. Eventually the services of Agape House and Hospice of Humboldt were there to help Randy, and became caregivers for June as well. After losing her sons Mike & Randy within 60 days of each other, June became more quiet and sad. It became apparent that she was in need of extra special loving care, and her grandchildren agreed that Cutten Care Home was just the right place for June to be. She loved her time there, being cared for by Kent & Suzanne Lende.
June became ill and was taken to St. Joseph's Hospital and from there transferred to Granada Rehabilitation and Care Facility on January 19th. June was ready to go home to be with her Lord God, and her family. She passed away quietly in her sleep on Sunday, January 26th.
A memorial service is Wednesday, Feb. 7th at 12 p.m. noon at the Eureka Nazarene Church.
###
The obituary above was submitted on behalf of June Crockett's family. The Lost Coast Outpost runs obituaries of Humboldt County residents at no charge. See guidelines here.