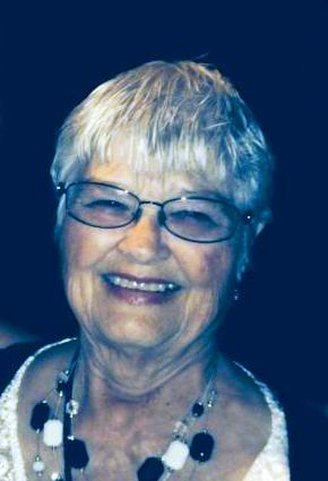 There are no words special enough to describe our love.

On Friday, November 13, 1936, at 2 a.m, Kay Jeannette (Fylling) Gabriel was born in Newman, California. Kay graduated high school at the age of 17 and became a registered nurse in 1956. In San Francisco, Kay met a young sailor by the name of John Theodore Gabriel — the love of her life. John and Kay were married in 1957 and shared 55 years raising their family together.
Kay had a 60-year career as a registered nurse and worked many, many years at General Hospital and St. Joseph's Hospital in Eureka, where she helped bring countless lives into the world.
Kay's no-nonsense approach and kind heart made her the most generous and accepting person, a great nurse, and the very best mother and grandmother. She made everyone feel as though they were the most important person in her world.
Kay's endless wit, energy and independence stayed with her to her last day.
Our family's heart and soul died on January 26, 2018, during heart surgery. Kay Gabriel lived for her family and we are all devastated.
Kay was preceded in death by her mother and father, Esther and Knut Fylling, her two brothers and her husband. She is survived by her children Deena and Phil Sullivan, Glenn Gabriel, Jerry and Lynne Gabriel, and Kelly and Gary Kelley; her grandchildren Jessica and Wes Sells, Jeremy Gabriel, Joey Sullivan, Jacob Gabriel, Jillian Sullivan and Jamie Kelley; her great-grandchildren Katie Sells, Savannah James, Jacy Gabriel, Shaya Sells, Donovan Gabriel, Emma Gabriel and Grace Gabriel; and many nieces and nephews.
Friends and family are invited to join the family for a celebration of life on Saturday, February 24, 2018, from 1 to 6 p.m. at the Lost Coast Brewery, 1600 Sunset Road, Eureka, California.
###

The obituary above was submitted on behalf of Kay Gabriels's family. The Lost Coast Outpost runs obituaries of Humboldt County residents at no charge. See guidelines here.