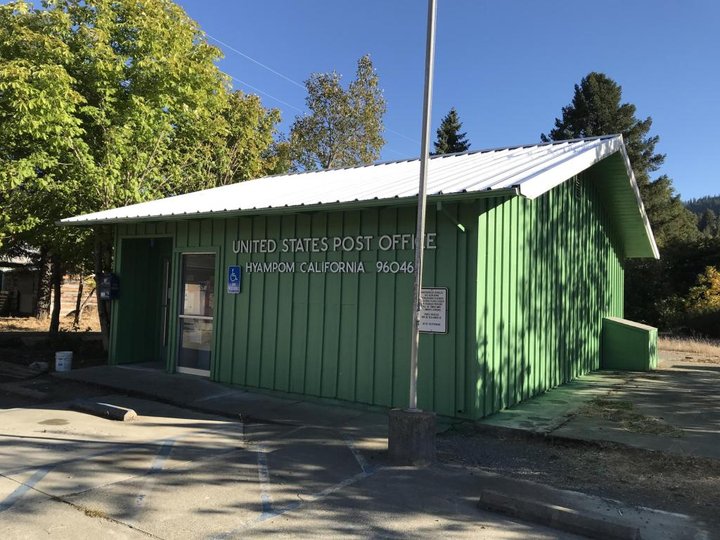 The Unites State Post Office in Hyampom.
You were mocked.
"You can't own a post office," they said. "Get your head out of the clouds."
Well, here's your chance to prove them all wrong, you dreamer, you.
The Hyampom U.S. Post Office is currently listed for sale in the LoCO real estate section for $297,000.
That's right — for almost $300,000, you can own your very own post office in the middle of nowhere. And the best part is, the post office is still open.
A spokesperson with USPS told the Outpost that the postal service's lease of the building won't expire until 2023.
According to the listing, the 768-square-foot post office sits on a about one acre of property.