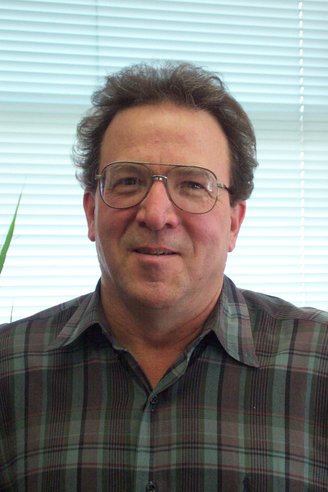 Jim Moore was a native of Arcata who will long be remembered for the impact he had on our local political scene, but who also went on to make a name for himself in the larger world of politics of California.

On January 1, Jim died at his home in the El Dorado County town of Camino. He was 66. Even though he had been in declining health for several years, he was still working and his death was unexpected.
Moore was a major influence on the history and politics of Arcata and Humboldt County before he took his considerable skills to Sacramento, working with Governor Jerry Brown, former Assembly Speaker Willie Brown, former Senate President and Democratic Party Chair John Burton and others.
During the 1970s, while still living in Arcata, Jim Moore was instrumental in the successful ballot fight to stop the construction of the proposed Butler Valley Dam at Maple Creek on the Mad River.
Jim played a key role in numerous Arcata City Council races in the 1970s including the election and reelection of long time Councilmember and Mayor Alex Stillman.
In those days when Moore wasn't immersed in a local controversy or political campaigns he could be spotted sitting up all night at Don's Donut Bar in Arcata drinking coffee and reading books on physics, math and psychology. Among his favorites were Buckminster Fuller and Wilhelm Reich.
What his friends didn't realize at the time was that Jim was formulating his own theory of human psychology and political behavior that led him to later become one of California's top political pollsters.
Moore helped to manage all of Wesley Chesbro's campaigns for City Council, County Supervisor, State Senate and State Assembly. In fact Chesbro's decision to enter politics in 1974 at the age of 22 was made in consultation with Jim Moore while the two were sitting on a curb at 2:00 AM after a night of listening to Freddy and the Starliners at the Jambalaya Club.
Jim Moore also played significant role in the election and reelection of numerous Northcoast legislators including former Congressman Doug Bosco, former Senator Barry Keene, and former Asemblymembers Dan Hauser and Patty Berg.
He drafted and successfully led a ballot campaign to establish an ecologically sustainable forest management plan for the city owned Arcata Community and Jacoby Creek forests, directing harvesting revenues to acquisition and development of city park and recreation facilities, including the Arcata Community Center.
Jim Moore will also be remembered by softball players in the 1970s and 1980s Arcata Beer Leagues as a standout hitter and pitcher for the Northbay Grease in their epic Sunday afternoon battles with the Snail Darters and the Golden Rockets.
Friends and associates in Humboldt County knew Jim Moore was a bright and talented political activist, but few if any locally knew what he was capable of on a larger stage.
In 1983 Jim Moore founded the J. Moore Methods polling firm in Sacramento and served as a leading Democratic pollster for Governors, Senate and Assembly leaders, numerous individual legislators and state ballot measure campaigns.
Jim was born in Arcata on March 28, 1951. He was the Son of Dr Herb Moore, an Arcata physician and Mary Moore. He was the nephew of longtime Humboldt County Clerk and Former Eureka Mayor Fred Moore.
Jim Moore will be remembered as a highly competitive softball player in his younger years and a vineyard owner and grape grower in his later years. Above all he will be remembered as a dear, ferociously loyal friend to those who knew and loved him.
Jim Moore leaves behind his loving partner, Jan Mathews of Camino, California.
A local gathering of Jim Moore's friends to celebrate his life will be held on January 26th at 5:30 PM at 1166 H Street, Arcata. Please enter from the side entrance as the front porch is under construction Those attending are encouraged to bring a beverage of their choice to toast the life, friendship and many accomplishments of Jim Moore. Please RSVP at (707) 798-6211 if you are planning to attend.
Donations in memory of Moore may be made to John Burton Advocates for Youth, an independent nonprofit organization that serves homeless and foster youth, Tax ID 81-2600695, at 235 Montgomery St., Suite 1142, San Francisco, CA. 94104.
###
The obituary above was submitted by Jim Moore's friends. The Lost Coast Outpost runs obituaries of Humboldt County residents at no charge. See guidelines here.