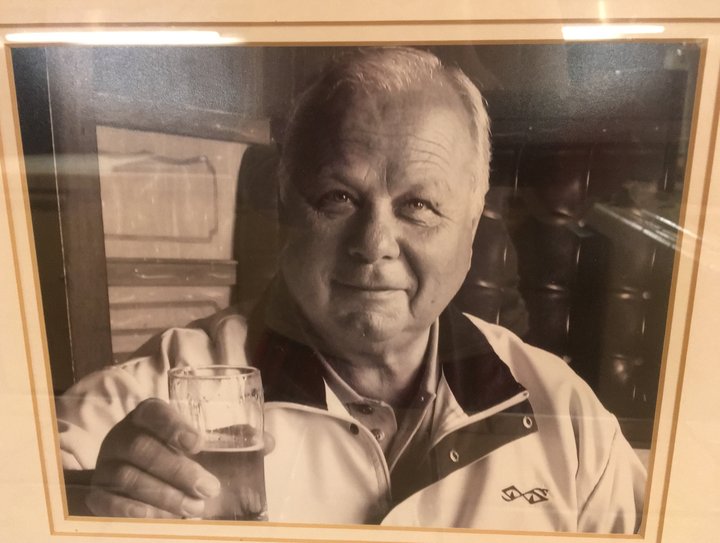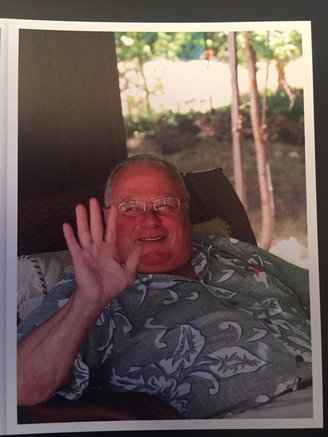 John Francis Burger, 79, of Eureka, passed away peacefully on January 3, 2018. John knew Jesus and is now at home in Heaven.

John was born on November 14, 1938 in Eureka. He attended St. Bernard's Elementary and graduated from Eureka High School in 1956. He received a Degree in Business Administration from Humboldt State University in 1961. At Humboldt he was active in Delta Sigma Phi Fraternity where he continued to have lifelong friends. He was Vice President of its student body in 1959, was nominated as the Best Dressed Man and also held the squat champion title.
On April 29, 1962 he married Arlene Kovacovich at St. Mary's Catholic Church in Arcata. They were married for 55 years.
John began his banking career at Humboldt Federal Savings and Loan as secretary, working his way to CEO. They moved to Santa Barbara to work for Home Federal Savings and Loan until 1992. He retired for a few years before moving back to Eureka to work for Six Rivers National Bank, where he retired in 1999.
He was always a real estate investor. Some of his best times were working with his banking friends and customers. He also found great joy in developing land and building homes with his son Greg. We called him Bank of John as he was there to help us in our own investing.
John loved spending time at his second home in Santa Barbara where he made memories with close friends Bill, Kathy, William and god-daughter Krista Borgers. He played golf and took up sailing while living in Santa Barbara. Santa Barbara was a perfect location for visits with his son's and grandchildren in San Diego and Bakersfield.
John and Arlene took up golf, were members of Baywood and had many buddies which included fun couples' trips. He built a summer home in Redway, where weekends and summers were enjoyed with family and friends. He loved his hunting and fishing trips with his boys and friends.
In the last few years John had taken many trips with his family. He really enjoyed traveling to Italy, New Orleans, Chicago, Nashville, Bozeman and North Carolina. These were very special times for our dad.
You could count on John to cheer on his sons, as wells as his grandchildren at their activities. He enjoyed traveling to out of town games.
John was a member of the Downtown Rotary Club, Native Sons, St. Bernard's Church, Elks, Clark Museum, a former Marine, and past member of the Ingomar Club, Baywood, and Humboldt County Fair Board.
Many looked up to John and would not hesitate to ask for his advice. He was liked by all, always fair and kind to those he knew and strangers alike. He touched many lives with his generous heart, demeanor, character, laugh, sincerity and kindness.
John is survived by his wife, Arlene; three children, Michael and his wife Vicki of Bakersfield, Andrew of San Diego, and Gregory and his wife Jennifer of Eureka; two granddaughters, Delaney of Boulder, CO, and Guiliana of Eureka; six grandsons, Brock of Nashville, TN, Nicholas of Chicago, IL, Mitchell of Bozeman, MT, Johnathan and Jared of Eureka, and Ethan of San Diego. He is also survived by his sister Rose Ann Hurst, brother Thomas (Tina) Burger, sister-in-law's Brenda Burger and Charlene Lundblade, as well as number nieces and nephews.
John is preceded in death by his parents Ernest and Frances Burger, his brother Arthur Burger, his mother and father-in-law Lena and Charles Kovacovich, and his daughter-in-law Debbie Giles Burger.
There will be a private burial. A Rosary will be held at Sacred Heart Church on February 2, 2018 at 5 p.m. A Mass, by Father Gary Lombardi, will be held at Sacred Heart Church on February 3, 2018 at 9:30 AM.
In lieu of flowers memorial donations may be made in John's name to:
Eureka High School Boys Baseball, Basketball or Wrestling at 2100 J Street, Eureka, CA 95501 or Humboldt Sponsors at P.O. Box 444 Eureka, CA 95502.
###

The obituary above was submitted on behalf of John Burger's family. The Lost Coast Outpost runs obituaries of Humboldt County residents at no charge. See guidelines here.