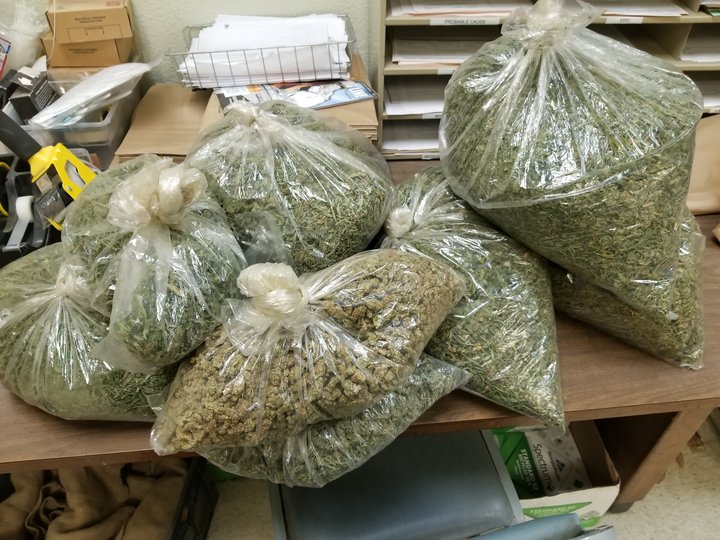 From the Humboldt County Sheriff's Office:
A traffic stop in McKinleyville last night led to an arrest and the discovery of over 22 pounds of marijuana.


Just after 11 p.m. on Jan. 4, 2018, a sheriff's deputy conducted a traffic stop on a vehicle with no taillights at the intersection of Central Ave. and School Rd. in McKinleyville. Both occupants of the vehicle had suspended licenses. One occupant, David Lee Conoboy, 37, also had four misdemeanor warrants for his arrest.

During a search of the vehicle, deputies found approximately 22 pounds of processed marijuana.

Conoboy was arrested and booked into the Humboldt County Correctional Facility on his misdemeanor warrants, as well as possession of more than one ounce of marijuana.

The second occupant was cited for driving with a suspended license and released.