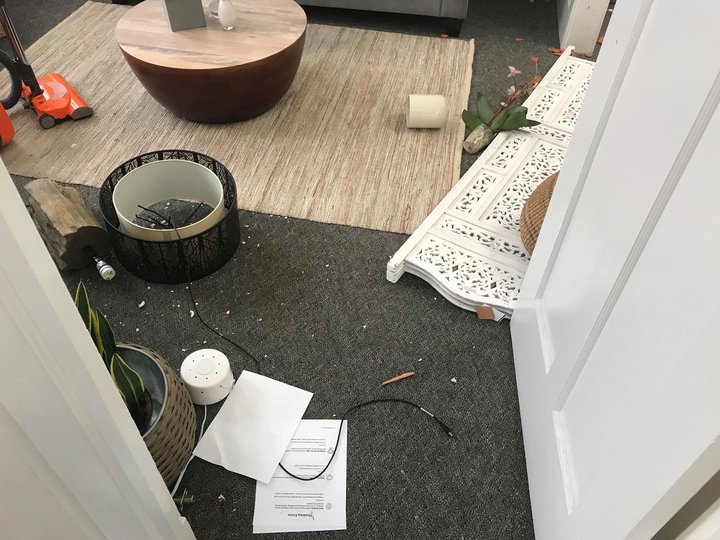 A two-story office building on the corner of Sixth and G streets in Eureka was broken into and badly vandalized early this morning.
Officers with the Eureka Police Department were dispatched to an alarm call around 4:05 a.m. and when they arrived they saw that office equipment had been thrown from a second story window and was lying in the street, according to EPD Public Information Specialist Brittany Powell.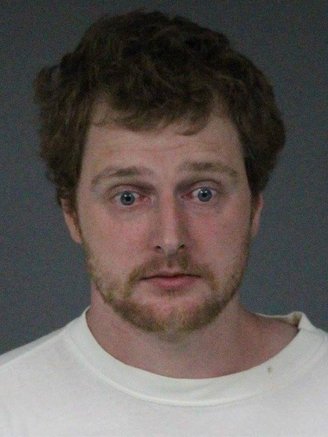 "Multiple businesses inside the building were forced open and significant damage was done," Powell said. "Officers located 26-year-old Cain Armstrong to the rear of the building. He was arrested for burglary and vandalism."

Powell added that there may be a second suspect, though the EPD doesn't have a description or identity available yet.
Emma Breacain is executive director of the nonprofit Humboldt Literacy Project, which has an office in the building. She described the scene in a social media post:
Our entire office building was ransacked and vandalized. Doors kicked open, glass broken, door frames splintered, deadbolts ripped out, fire extinguishers sprayed everywhere, computers and equipment thrown out of windows and onto the pavement. Blood spatters in the halls.
The Outpost's Shane Mizer was on the scene this morning and said there were blood stains littered throughout the building. See more photos of the destruction below.