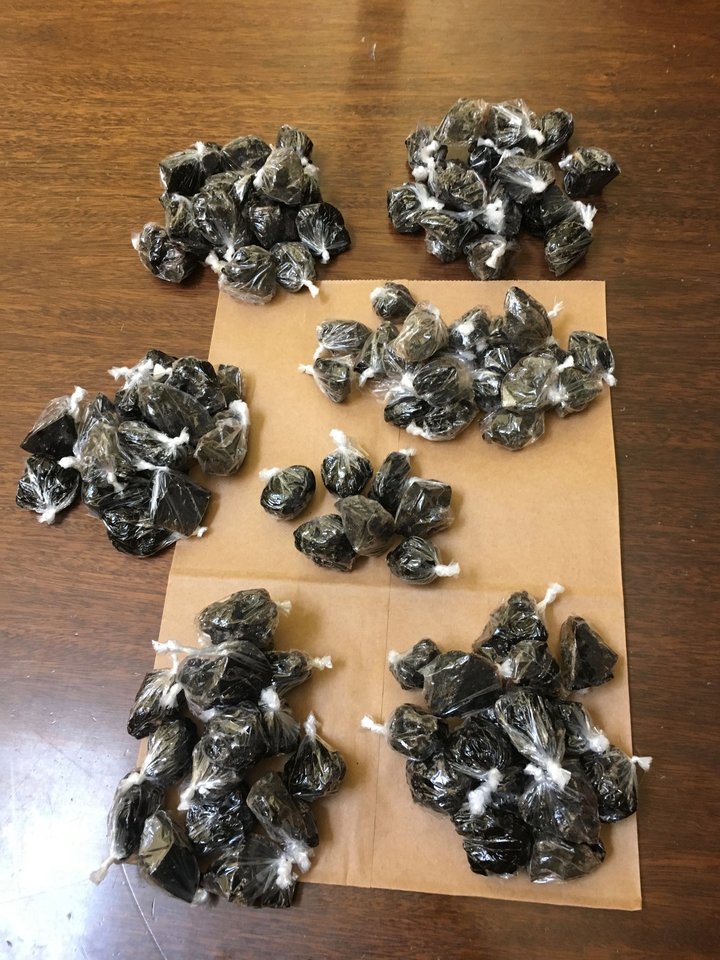 Press release from the Humboldt County Drug Task Force:
On July 26, 2018, Special Agents with the Humboldt County Drug Task Force, with the assistance of the Humboldt County Sheriffs Office and a narcotic detection K9 with the District Attorney's Office, served a search warrant on a vehicle being driven by suspected narcotics trafficker, Mitchell Aguiar (age 26). Agents have been investigating Aguiar for several weeks and were able to identify him as a narcotics dealer in Humboldt County.


At approximately 4 p.m., agents conducted a traffic stop on Aguiar along Highway 101 near the Kenmar exit, Fortuna. After being alerted by the K9 agents discovered a false compartment within the vehicle. A search of this compartment yielded just over 6 pounds of suspected heroin. The heroin was packaged for sales. Aguiar was subsequently placed under arrest for the following charges:

H&S 11351 - Possession of a controlled substance for sales

H&S 11352(a) - Transportation of a controlled substance

H&S 11379(b) - Transportation of a controlled substance from one county to another noncontiguous county

H&S 11366.8(a) - Fabrication of a false compartment within a vehicle

VC 12500(a) - Driving unlicensed

Aguiar was transported to the Humboldt County Correctional Facility where he was booked on the above charges.

Agents then served a search warrant at a motel located in the 1900 block of Broadway, Eureka. Aguiar rented a room at this location and agents located additional packaging material, digital scales, and other items associated with narcotic sales.

Anyone with information related to this investigation or other narcotics related crimes are encouraged to call the Humboldt County Drug Task Force at 707-444-8095 or the Humboldt County Sheriff's Office Tip Line at 707-268-2539.