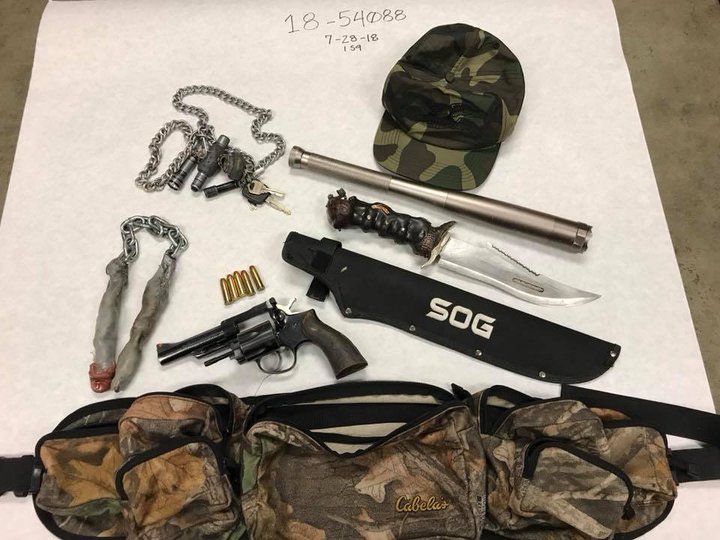 Redding Police Department press release:

Over the course of the last two days the Redding Police Department, along with numerous other law enforcement agencies, have been conducting patrols in areas evacuated due to the Carr Fire. The security patrols are focused on protecting citizens' homes, businesses and property from looting and theft.


On July 28, 2018, at approximately 10:45 p.m., Officers from the Redding Police Department contacted Mitchell Bryan Stuebgen (45 years of Redding) in a portion of Lake Blvd that had been evacuated. Stuebgen was wearing camouflaged clothing and admitted to knowing the area was under evacuation. A search of his person found him to be in possession of a loaded handgun, a billy club, nunchakus and a concealed dagger. Stuebgen admitted to being a methamphetamine addict and is prohibited from possessing a firearm and ammunition.
Stuebgen was booked at the Shasta County Jail for carrying a loaded concealed firearm, being in possession of prohibited weapons, being a drug addict in possession of a firearm and ammunition and being inside an evacuated area.

The Redding Police Department will continue to aggressively patrol evacuated areas in the City of Redding and thanks all of the law enforcement agencies assisting with that task.