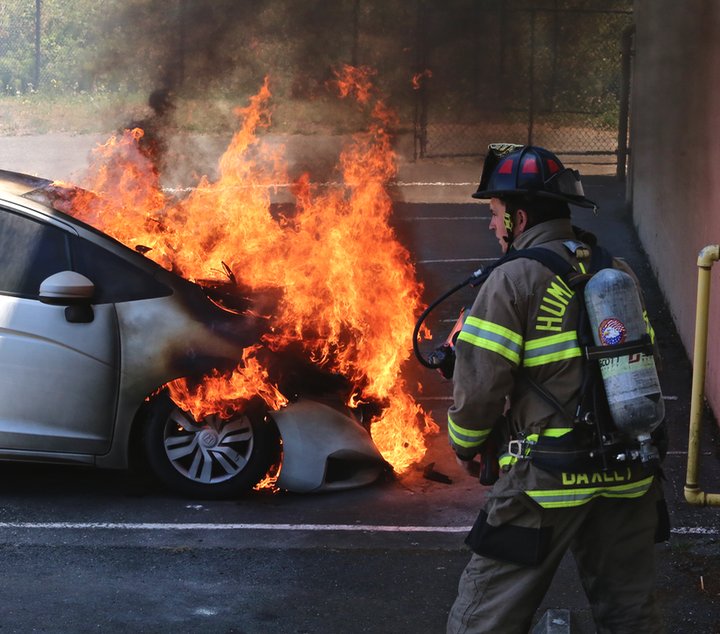 UPDATE: 1:50 p.m.: The cause of the blaze remains unclear at this point.
"It's kind of a freaky thing," said new Humboldt Bay Fire Chief Sean Robertson. The owner of the vehicle had been parked there since around 10 a.m. and told fire personnel that the car was new.
###
Original Post: Humboldt Bay firefighters knocked down a blazing car fire that threatened Eureka High School's music building moments ago.
The cause of the fire is not readily known at this time.