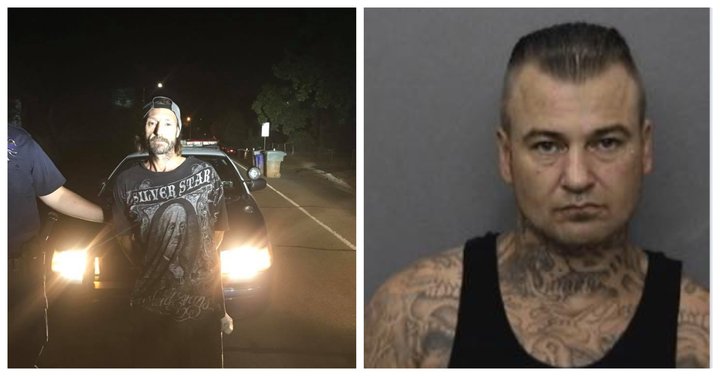 Redding Police Department press release:
The Carr Fire has displaced thousands of people within the Redding city limits and many thousands more in the surrounding areas. Mandatory evacuations have effectively left approximately 17 square miles vacant inside the city. It is very important for non-emergency personnel to stay out of evacuated areas due to the potential safety risks posed by the Carr Fire. Pedestrians and vehicles inside these areas can also inhibit the ability of emergency personnel to freely travel for official purposes. While the risk posed by the flames of the Carr Fire has diminished inside the City, severe hazards still remain. Burned structures and landscapes can be unstable and unpredictable. In addition, the departure of citizens from hazard areas have left them vulnerable to would be looters. For these reasons, it is important that only authorized personnel be in evacuated areas to assess and mitigate the risks before the public can repopulate.

The Redding Police Department and numerous allied law enforcement agencies have been patrolling evacuated areas around the clock. Officers, deputies and wardens seek to protect citizens from hazards and prevent theft inside these areas. 409.5(c) of the California Penal Code describes conditions under which law enforcement can arrest subjects who knowingly enter evacuated areas. When a natural disaster warrants mandatory evacuation of an area, only authorized personnel may be within the boundaries of that area.

During overnight patrols from July 29th, 2018, officers arrested two subjects for violation of 409.5(c). At 9:41 PM, officers contacted and arrested Brian Cordoza, 44 years of Redding, in the area of Benton Dr. and Delta St. At 10:32 PM, officers contacted and arrested Frank Webb, 37 years of Redding, in the 4900 block of Cedars Rd. Both were determined to not be residents of the evacuated areas. Webb was currently on post release community supervision for theft related crimes. Both subjects were booked at the Shasta County Jail.

The Redding Police Department recognizes how difficult it is for people to be displaced from their homes. We are working diligently with other entities to repopulate areas of the City as soon as possible. We thank you for your patience in such a trying time. Be safe. Stay Strong.