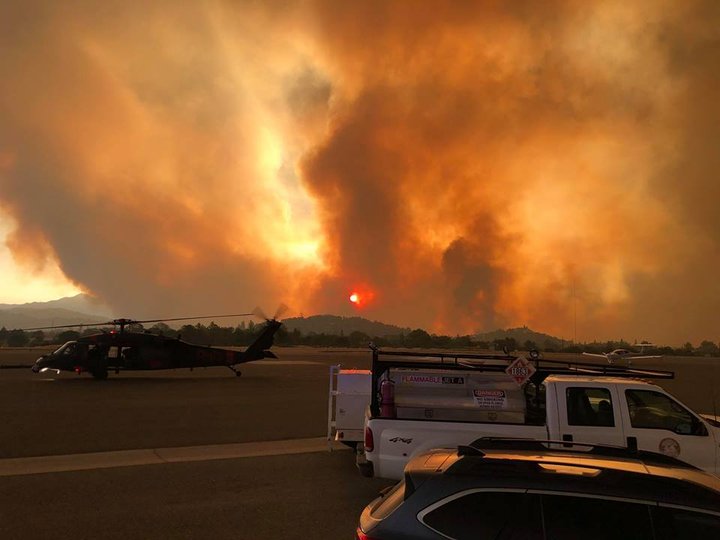 Firefighters continue to make progress on the Carr fire, which has grown to 110,154 acres but is now 27 percent contained.
"Firefighters worked through the night to construct containment lines and minimize spotting across control lines," Calfire stated on its website. "Converging east and west winds paired with steep terrain have challenged firefighting efforts. Repopulation of communities affected by evacuations will continue as conditions allow."
Numerous evacuation orders have been lifted since yesterday:
As of 7 a.m., 884 homes, four commercial structures and 348 outbuildings have been destroyed by the fire; while another 169 homes, 5 commercial structures and 51 outbuildings have been damaged.
The San Francisco Chronicle reports that six people have been killed by the fire since it ignited on July 23.
The Mendocino Complex Fires erupted over the past 24 hours, growing to nearly 75,000 Acres.
"Firefighters continue to battle the River and Ranch fires," Calfire reports. "The fire burned actively throughout the night. Firefighters were also challenged by long distance spotting. Weather conditions will continue to challenge firefighters as hot, dry and windy conditions persist."
Despite the dramatic increase in size, only seven residences and three outbuildings have been destroyed by the fires.
The larger Ranch Fire, which has burned 47,339 acres is now 10 percent contained, while the 27,000-acre River Fire is 8 percent contained.
No death have been reported from the Mendo Complex Fires. Thousands of homes remained threatened.