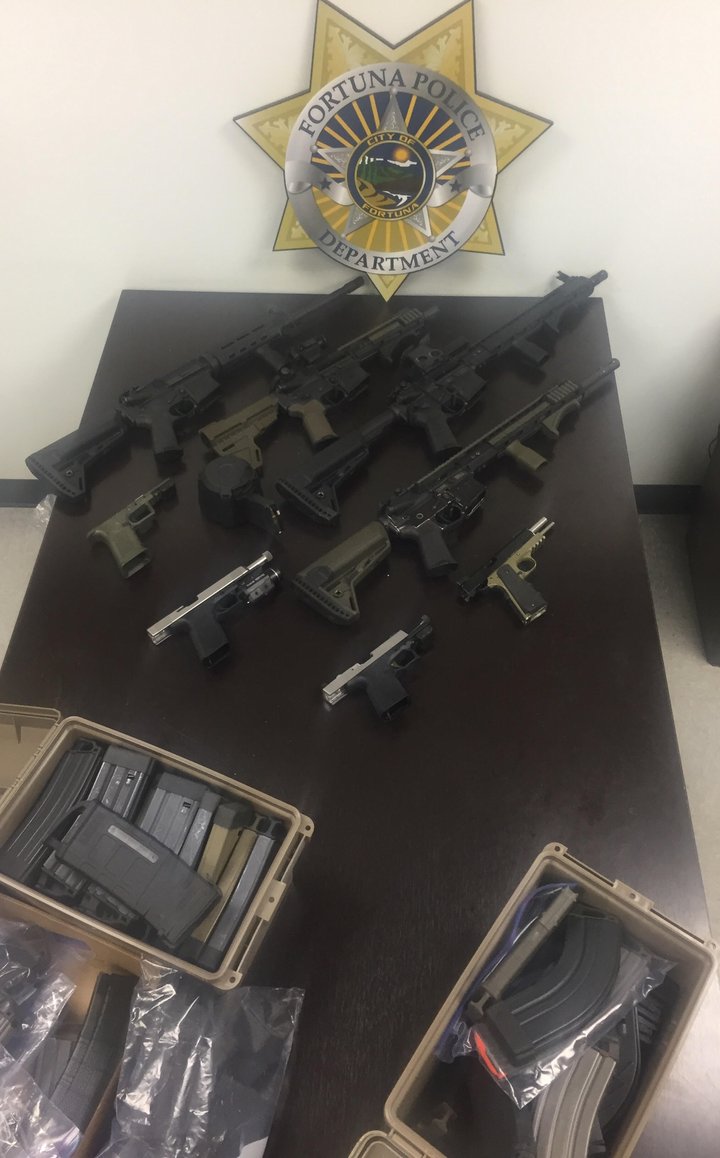 Fortuna Police Department press release:

On July 30, 2018 Fortuna Police Problem Oriented Police (P.O.P.) Officer and Detective conducted a traffic enforcement stop on a vehicle in the 1100 block of N Street in Fortuna.

The firearms in the vehicle were as follows;As a result of the traffic stop the driver and sole occupant of the vehicle, Edward Loranger (age 49) of Fortuna was found to be in possession of several illegal firearms. In the vehicle, Loranger possessed six illegal unserialized/unregistered firearms and several loaded and unloaded high capacity magazines.

Two loaded semi automatic handguns (40 & 45 Cal.)

Two unloaded AR-15 rifles

One unloaded AR-15 handgun

One unloaded/incomplete semi automatic handgun

The firearms were seized and Loranger was arrested and booked in the Humboldt County Correctional Facility on the following charges;

25400(a)(1) P.C., Concealed Firearm in Vehicle

32310 P.C., Possession Large Capacity Magazines

3605(a) P.C., Illegal Firearm/Assault Rifle

Loranger admitted to ordering the parts, having them shipped to his residence and manufacturing the firearms.

A follow up Search Warrant was obtained and executed at Loranger's residence in the 1400 block of Vancil St. in Fortuna. As a result of the search warrant an additional illegal unserialized/unregistered AR-15 rifle, a semi automatic handgun (9mm) and several high capacity magazines were located and seized.