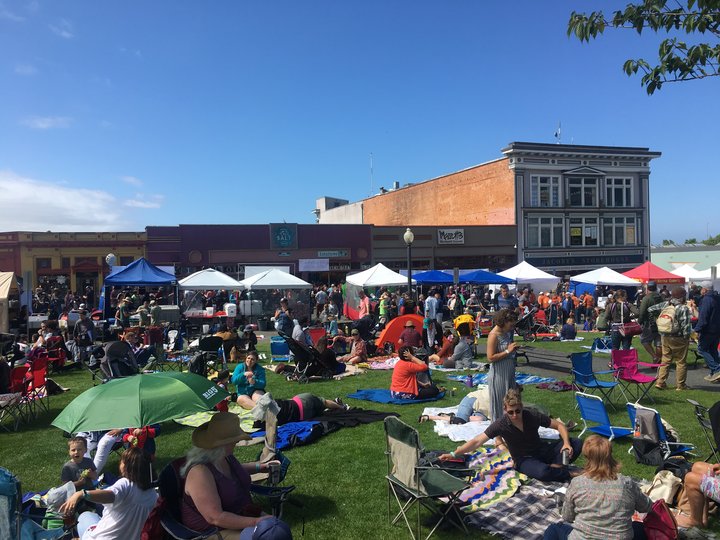 UPDATE:
And the winners are (drumroll please)…
Best Raw Oyster: Hog Island Oyster Company
Best Cooked Oyster: Blue Lake Casino
Best Non Oyster: Pizza Gago
Best In Show: Sushi Spot

###

Well folks, it's that time again! It's Humboldt's biggest day of drinking, dancing, shucking and sucking: The Arcata Main Street Oyster Festival! Today the Outpost will be posting live updates of the event happenings. So for those of you who can't make it today and don't want to miss the fun, you can find it all right here. It's Oyster Fest without the sunburn and the hangover. Enjoy!
12:30 p.m.: The sun is shining bright (which is very confusing to Humboldt residents this time of year) and Oyster Fest is in full swing! People are standing in long lines to grab their drinks and stuff their faces full of shellfish. There's a good amount of entertainment this year. So far folks have been amazed by aerial performers, live music and the famous oyster calling contest.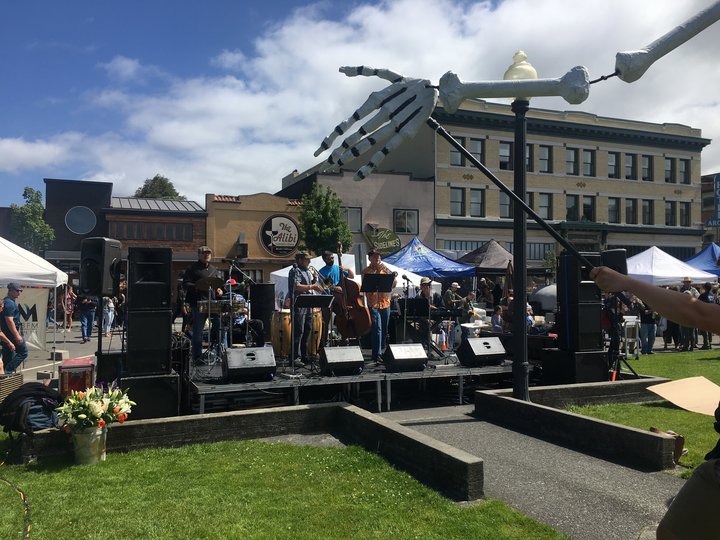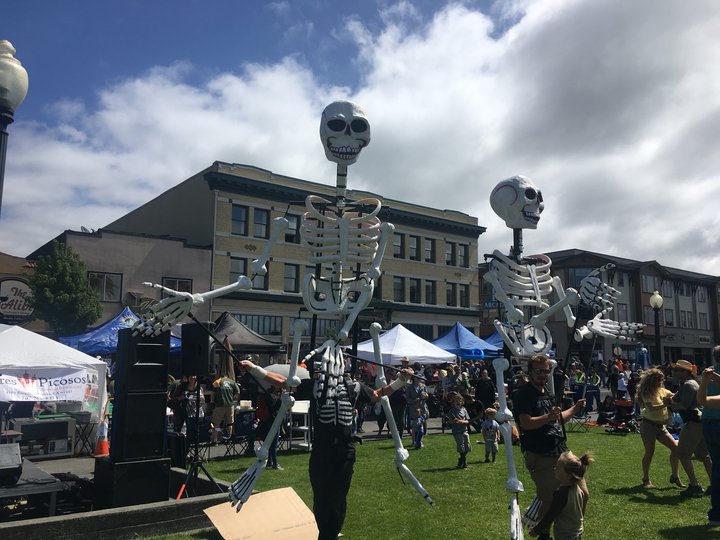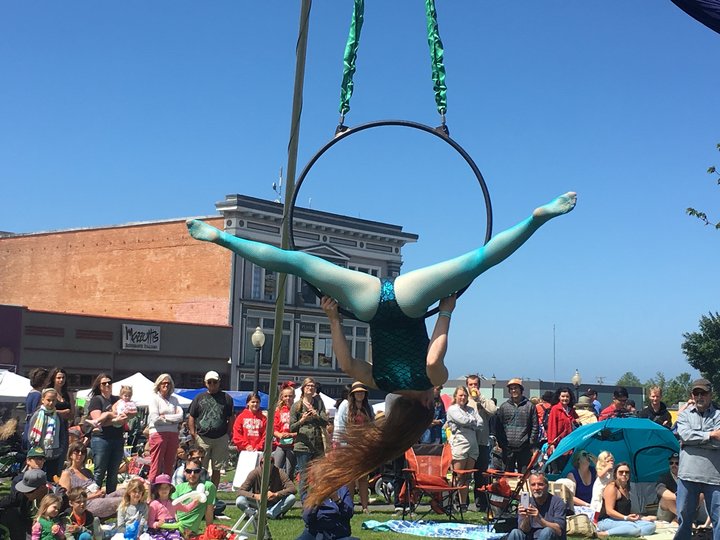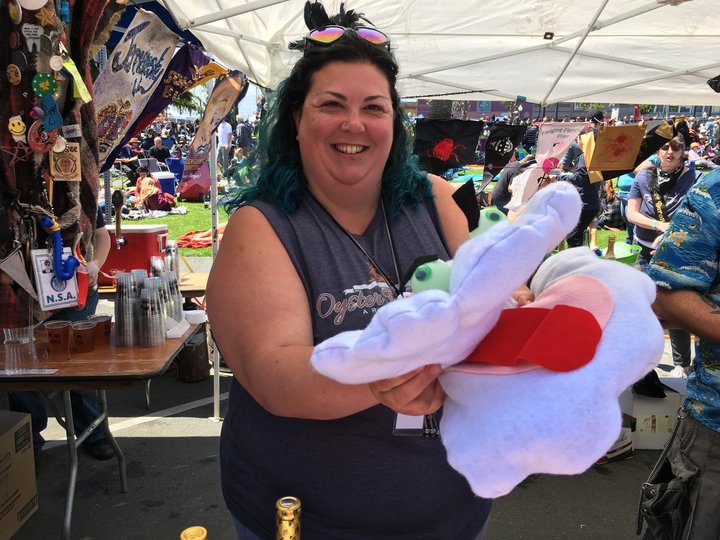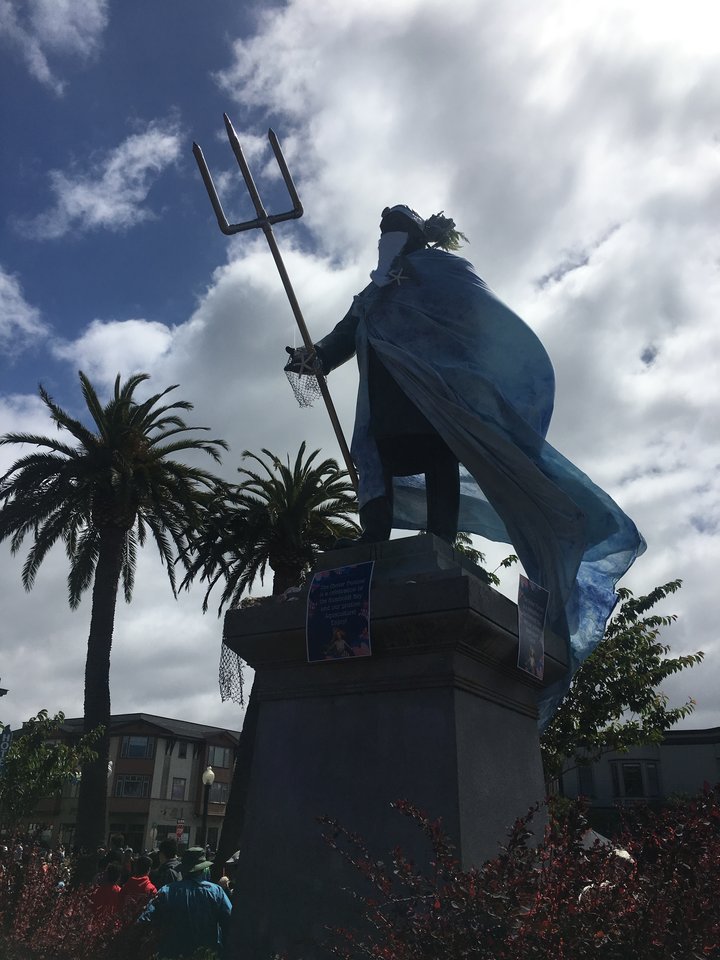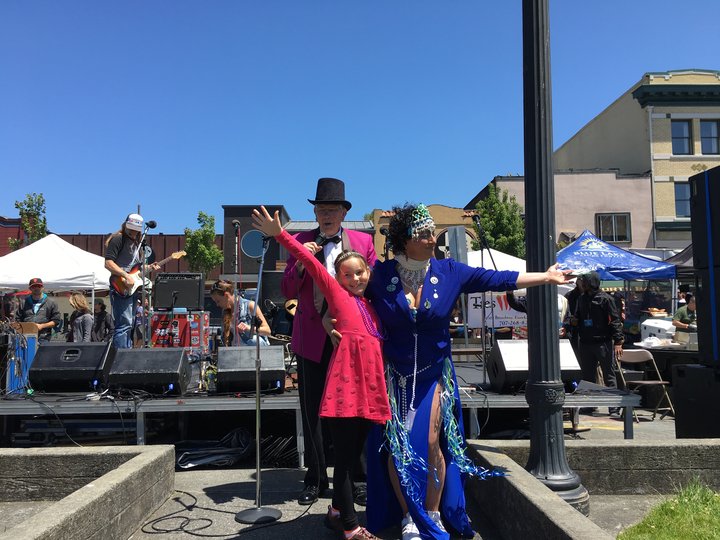 3:00 p.m.: Oysters and pale people's skin are cookin'! The Arcata Plaza is now flooded with people, as it starts to get difficult to tell where one line for oysters ends and another begins. It seems that some of the most popular vendors this year are Humboldt Bay Oysters, Hog Island and Sushi Spot. The "Shuck and Swallow" Contest was popular, as always. Stephen Parker and Zac Mathieu, known as the "HumShuckers" won for the sixth year in a row!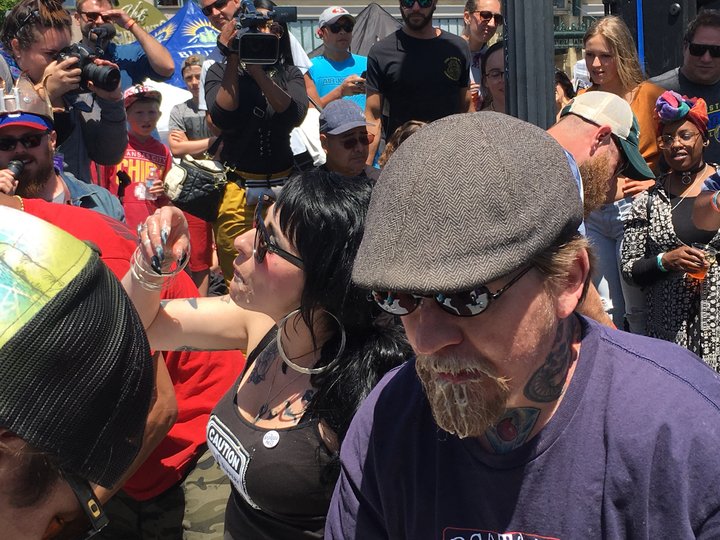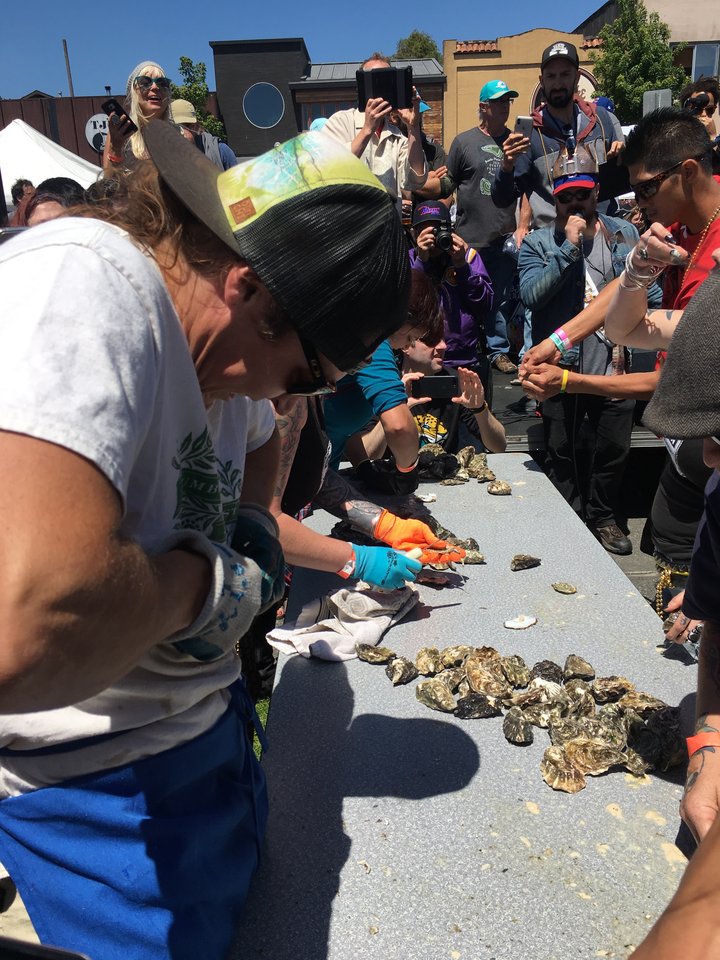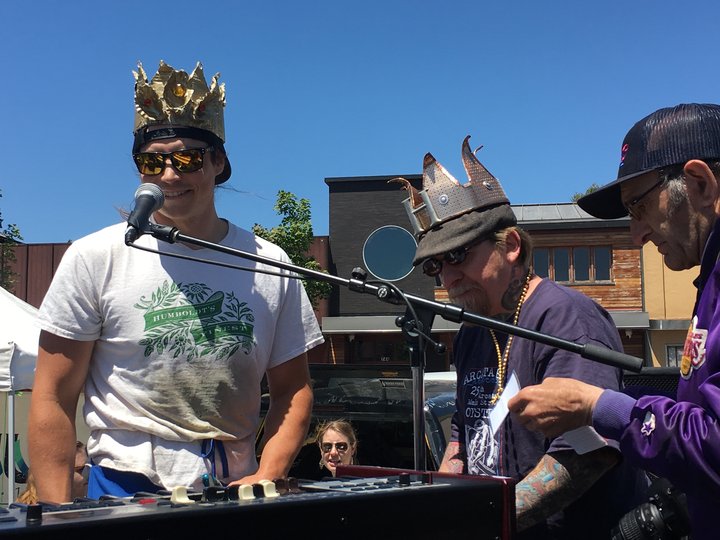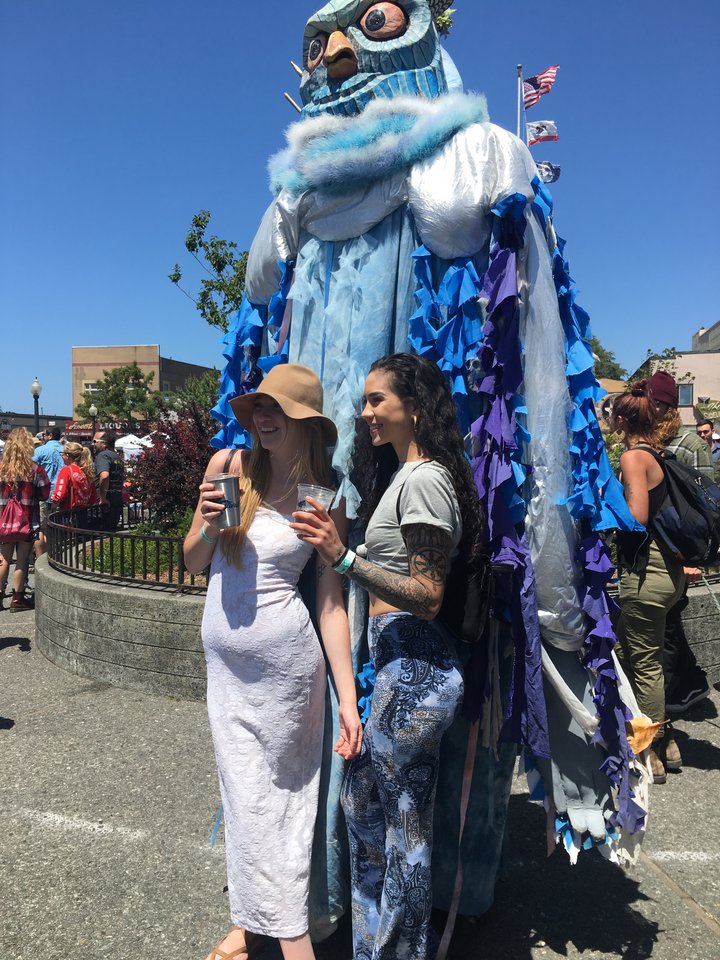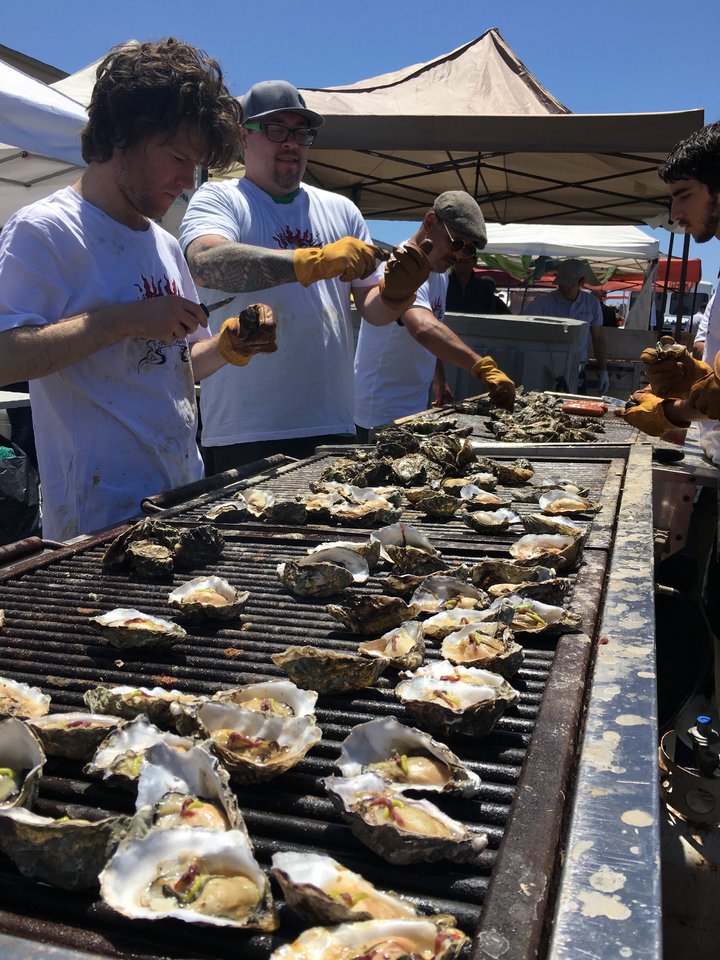 6:00 p.m.: Oyster Fest has come to a much needed end. Booths are being broken down and people move from the sunshine back to their homes or into the musty bars. It was a beautiful day. There were some great bands, mermaids, tons of oysters and hopefully not too many people got alcohol poisoning.